printer friendly version
IT services for manufacturing. Here's how and why
July 2019
IT in Manufacturing
Traditional IT services all follow the same principle, similar types of services are bundled and offered as a single service i.e. infrastructure services that include all your hardware inside (sometimes outside) a datacentre, and network services that include all your networking needs from equipment, installations through support. Plus application services, which include company-wide applications, support, licensing and so on. Similarly, IT used in a manufacturing process can be grouped into services that meet the manufacturing process requirements such as laboratory services, historian services, backup services for plant data, anti-virus services, and complete end-to-end services for the entire plant IT stack.
My greatest achievement so far in my working life has been the establishment of service centred IT delivery capabilities for manufacturing plants or processes. In previous engagements, I have encountered scenarios where the company's IT department, by its own admission, could not provide a support service to a laboratory's IT systems. Why? Because the laboratory could not afford downtime, which does not follow the usual IT upgrade path. It also has computer hardware that does not meet the desktop standard of the IT department, and, my favourite, it is not connected to any network … at least any business network. The manufacturing process requirements for IT are just too different from what the traditional IT department is used to.
Similarly I've come across plants, or rogue IT units, that have established a complete IT shop within their plant and it somehow, over time, outgrew the employee's skills, time and capacity. They manage the support, contracts, upgrades, licences, incidents etc. What do they do? They turn to the IT department seeking to offload the burden or portions of it. The IT department obviously refuses citing similar reasons as the rogue IT shop's reasons for wanting to offload it in the first place, skills, time and capacity. What to do?
The how: MES as a service
Manufacturing Execution Systems are exactly what the name would suggest, systems that track, execute and report on the manufacturing processes. The concept of MES is an established one, however the value that a dedicated MES team adds in the IT department is a concept many manufacturing companies need to consider adopting, if not already. A dedicated MES team offers the three factors that force the rogue IT shop to get rid of its solutions – skills, time and capacity.
What does an MES function have to do with IT services for manufacturing? If you were to stalk MES skills on LinkedIn, you would notice one aspect that stands out for all candidates. All of them have an engineering background coupled with IT skills, or they have an IT background coupled with a satisfactory understanding of basic engineering and manufacturing principles. These are the skills an MES team has to offer. This equates to a team of individuals who can support the rogue IT shop's sometimes haphazard technology choices and inadequate support contracts.
Having a dedicated MES team leads to proper IT services for manufacturing because the IT Service Management principles are what every IT candidate would know by heart. Using the ITIL framework as a guideline, the MES team can use their skills in both domains to analyse, create and support an IT service that fits the manufacturing process and requirement.
Let's consider the laboratory example.
• A mixture of old and new technology.
• A connection to an analyser of some sort.
• Analysis toolsets with publishing and reporting capabilities.
• Interfaces with various systems to push and receive data.
• Network connectivity.
This is where an MES team shows its worth, what looks like a solution that would require multiple contracts with multiple vendors that the laboratory simply cannot manage, would be managed by the MES team as a complete service, one contract with the MES team, one single point of contact for upgrades, incidents, requests and changes – all handled according to the ITIL framework. When external vendors need to make changes on the system, they liaise with the MES team, who handles access control, approvals and ensures a secure and stable system, which allows the laboratory to focus on its value delivery. This is the time an MES team offers: time to focus on MES services.
The MES team itself is only as good as its support partners who, like the MES team, should consist of candidates with IT and manufacturing process understanding. Thus MES services are delivered and supported by competent MES focused partners who have experience in the engineering, IT and manufacturing or industrial IT fields, an end-to-end MES service. This is the capacity an MES team offers.
The why: the value proposition of an MES service
Hiring more people into an already established, but thinly spread, IT department is not what any CIO or CFO wants to hear, but the value lies in a focused service delivery model for a type of IT that the IT department does not like to deal with for various reasons – MES and industrial IT. Creating MES services for plant IT solutions leads to better negotiated contracts, better management of those contracts, optimisation of current manufacturing IT solutions and stability of those manufacturing processes that cannot afford to be unstable as a result of IT related problems.
All these factors stem from the fact that a dedicated MES team, managing end-to-end MES services, has the skills and experience that IT in manufacturing requires, but more importantly, it allows the plant personnel, the people who need to focus on manufacturing processeses, to do exactly that, focus on the manufacturing process without needing to worry about the IT enablement.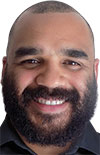 Lance Turner
Lance Turner is an MES specialist employed at Sasol's Secunda plant. He has an honours degree in Information Systems with a focus on Enterprise Architecture design and solutions. A certified MESA MES/MOM student, his passion is amalgamating general IT across the manufacturing spectrum. Lance's vision is for a converged IT and manufacturing discipline that will become the reality of Industry 4.0. His team motto is MES services that are always available, always stable, and always dependable.
For more information contact Lance Turner, Sasol, +27 17 610 6947, lance.turner@sasol.com, www.sasol.com
Further reading:
IIoT platforms, not all created equal
Technews Industry Guide: Industrial Internet of Things & Industry 4.0, Altron Bytes Systems Integration , IT in Manufacturing
Having a state-of-the-art architecture based on the most modern technology will not benefit any company unless it is tied to a specific purpose and business outcome.
Read more...
---
Bringing trust to the Internet of Things
Technews Industry Guide: Industrial Internet of Things & Industry 4.0 , IT in Manufacturing
Huge amounts of data are generated by and collected from a wide variety of IoT devices. It is then analysed and actions taken, depending on the results of the analysis. However, if you cannot trust the 
...
Read more...
---
So, what's left for us humans after the machines take over?
Technews Industry Guide: Industrial Internet of Things & Industry 4.0 , IT in Manufacturing
That said, there are some guidelines that can be put in place. An obvious career path exists in being 'on the other side of the code', as it were – being the one who writes the code, who trains the machine, 
...
Read more...
---
Staying ahead of industrial cyber-security threats
July 2019, Parker Hannifin Sales Company South , IT in Manufacturing
The consequences of cyber attacks on businesses can be huge, operation downtime, loss of productivity, proprietary information loss, diminished reputation among customers, business partners and investors and disruption of services.
Read more...
---
Comos version 10.3 saves time
Technews Industry Guide: Industrial Internet of Things & Industry 4.0, Siemens Digital Industries , IT in Manufacturing
Modular engineering with intelligent templates and central data storage.
Read more...
---
Innovation and intelligence for smart manufacturing
Technews Industry Guide: Industrial Internet of Things & Industry 4.0, Omron Electronics , IT in Manufacturing
Adaptive algorithms offer new ways to optimise production lines.
Read more...
---
Securing the smart factory?
Technews Industry Guide: Industrial Internet of Things & Industry 4.0, Throughput Technologies , IT in Manufacturing
Secomea provides secure remote access without the need for advanced firewall configuration.
Read more...
---
Digitalisation drives compressed air system development
Technews Industry Guide: Industrial Internet of Things & Industry 4.0, Siemens Digital Industries , IT in Manufacturing
German company, Otto Boge (Boge), develops compressed air systems for which it offers an extensive portfolio of components, machines and complete plants. To increase the efficiency of its production, 
...
Read more...
---
Industrial cybersecurity risk assessment and management
Technews Industry Guide: Industrial Internet of Things & Industry 4.0, Proconics , IT in Manufacturing
Since the acceptance of the various IEC62443 modules as national standards: SANS62443-2-1/4, SATS62443-1-1 and SATR62443-3-1, there has been confusion about the requirements, methodologies and implementation. 
...
Read more...
---
High-performance rackmount computers for Industry 4.0
Technews Industry Guide: Industrial Internet of Things & Industry 4.0, RJ Connect , IT in Manufacturing
With more and more companies implementing IIoT applications, the demand to connect hundreds or thousands of devices to industrial automation systems has increased dramatically. Moxa's DA-720, a high-performance 
...
Read more...
---