printer friendly version
Smart Grid solutions enhance utility revenue collection
July 2019
Electrical Power & Protection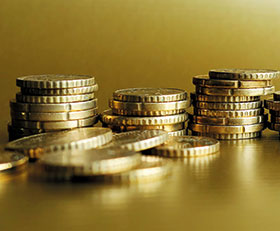 At African Utility Week in Cape Town, Johan Pretorius, business development manager, Schneider Electric South Africa, presented a paper on 'The Impact of Revenue Collection on Non-Technical Losses'.
"The current issues facing utilities include the need to up revenue collection and reduce non-technical losses," explains Pretorius. "Examples are theft, illegal connections, meter tampering and incorrect metering, all of which contribute to the lack of revenue collection. The efficiency of electrical distribution is rarely planned or managed by utilities.
"One of the key challenges is the incorrect and inaccurate municipal billing system, resulting in various communities being dissatisfied with the inaccurate municipal bills that are issued. Consequently, public confidence in terms of the billing system dwindles and communities are unwilling to pay against bills issued.
"Non-technical losses in the power sector are almost non-existent, or negligibly small, in developed countries, but the situation tends to be significantly different in developing countries. The elimination of such losses should be a matter of high national priority for every country."
Thanks to Smart Grid strategies, it is both possible to plan, measure and improve transmission and distribution efficiency. The Smart Grid is an electricity network that can intelligently integrate the actions of all users connected to it – be they generators, consumers, or both. Smart Grids are able to deliver sustainable, economic and secure electricity supplies efficiently.
Substation monitoring
"One example is substation monitoring," says Pretorius. "Monitoring of medium voltage (MV) equipment in older substations is costly as it requires complex, intrusive methods. New solutions and sensors are therefore required. With smart solutions, simulation and testing become effective methods for reducing network losses.
"The daily load, voltage, power factor and temperature profiles of substation and feeders are examples of data that can be gathered by a monitoring system, then through software, a chronological overview of events can be determined and formatted into customisable dashboards.
"Problem solving becomes easier with such a system. For instance, locating the source of losses within the network is one of the first challenges. One solution for monitoring LV networks is to utilise smart energy meters. Where losses occur in the distribution grid, they will vary depending on the network.
"Utilities operating electrical distribution networks are therefore able to reduce losses thanks to smart strategies, thereby enhancing active and passive energy efficiency. Since local distribution networks are becoming more difficult to manage, more accurate and highly networked (connected) equipment and sensors are required."
Solutions
Transitioning to smart MV/LV substations is a cornerstone of the Smart Grid. Utilities operating electrical distribution networks are in a position to reduce losses through smart strategies, enhancing active and passive energy efficiency.
"The market reality is there are increased short-term capital costs, but the long-term advantages include lower operating costs, reduced energy waste and an integrated and flexible network," concludes Pretorius. "At Schneider Electric, we have become a leader in a number of our markets. Now we want to power the digital economy in Africa."
For more information contact Tracey Ganas, Schneider Electric Anglophone Cluster, +27 11 254 6400, tracey.ganas@se.com, www.se.com/za
Credit(s)
Further reading:
EnI Electrical delivers at the sharp end of African contracts
March 2020, Zest WEG Group , Electrical Power & Protection
Usually the last contractor on site, electrical instrumentation and control (EC&I) specialist EnI Electrical puts extra effort into helping clients around Africa meet their scheduled start-ups. With 
...
Read more...
---
In-house testing of transformers
March 2020, Zest WEG Group , Electrical Power & Protection
The recent installation of an impulse voltage generator at Zest WEG's transformer manufacturing facility in Heidelberg will allow in-house testing of transformers, saving time and money for customers. According 
...
Read more...
---
Sulphate and chloride monitoring
March 2020, Microsep , Electrical Power & Protection
Chlorides and sulphates cause pitting and stress corrosion in expensive power plant components, such as turbines and boilers, leading to extensive maintenance and unplanned shutdowns. Monitoring these 
...
Read more...
---
Legrand's high-performance UPS systems
March 2020, Legrand , Electrical Power & Protection
Legrand's advanced uninterruptible power supply (UPS) systems ensure maximum continuity of service of essential electrical equipment, by providing reliable performance in terms of power and backup time, 
...
Read more...
---
Bringing critical power distribution infrastructure out of the dark
March 2020, Schneider Electric South Africa , Electrical Power & Protection
As the trend towards digitisation becomes pervasive across many industries and operations, the benefits offered to power distribution systems should not be overlooked. However, due to the ageing infrastructure 
...
Read more...
---
DIN rail redundancy power modules
February 2020, RS Components SA , Electrical Power & Protection
RS Components has announced availability of a new series of DIN rail-mount redundancy power modules from TDK-Lambda, a group company of TDK corporation and a leading maker of highly reliable power supplies 
...
Read more...
---
The importance of surge protection in the lightning protection arena
February 2020, DEHN Protection South Africa , Electrical Power & Protection
In order to understand the need for surge protection, it is important to understand how lightning causes damage. The sources of lightning damage can be quite different, therefore different protection 
...
Read more...
---
Power measurement from sensor to cloud
February 2020, Beckhoff Automation , Electrical Power & Protection
With the new SCT current converters, Beckhoff completes the power measurement chain that now ranges from measuring the physical value to transmitting the captured data to the cloud. The portfolio of current 
...
Read more...
---
Solar plant monitoring and control
February 2020, RJ Connect , Electrical Power & Protection
The power industry is now ready for clean power such as solar energy. Utility-scale solar power stations with electric power capacity of more than 50 MW and the capability to feed excess power back to 
...
Read more...
---
Enabling IIoT connectivity for virtual power plants
December 2019, RJ Connect , Electrical Power & Protection
The power grid has seen many changes that have enabled the integration of power from distributed energy sources (DERs).
Read more...
---