printer friendly version
Smart Grid solutions enhance utility revenue collection
July 2019
Electrical Power & Protection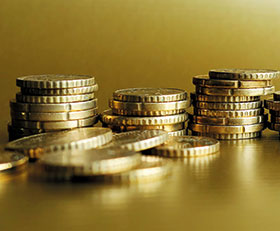 At African Utility Week in Cape Town, Johan Pretorius, business development manager, Schneider Electric South Africa, presented a paper on 'The Impact of Revenue Collection on Non-Technical Losses'.
"The current issues facing utilities include the need to up revenue collection and reduce non-technical losses," explains Pretorius. "Examples are theft, illegal connections, meter tampering and incorrect metering, all of which contribute to the lack of revenue collection. The efficiency of electrical distribution is rarely planned or managed by utilities.
"One of the key challenges is the incorrect and inaccurate municipal billing system, resulting in various communities being dissatisfied with the inaccurate municipal bills that are issued. Consequently, public confidence in terms of the billing system dwindles and communities are unwilling to pay against bills issued.
"Non-technical losses in the power sector are almost non-existent, or negligibly small, in developed countries, but the situation tends to be significantly different in developing countries. The elimination of such losses should be a matter of high national priority for every country."
Thanks to Smart Grid strategies, it is both possible to plan, measure and improve transmission and distribution efficiency. The Smart Grid is an electricity network that can intelligently integrate the actions of all users connected to it – be they generators, consumers, or both. Smart Grids are able to deliver sustainable, economic and secure electricity supplies efficiently.
Substation monitoring
"One example is substation monitoring," says Pretorius. "Monitoring of medium voltage (MV) equipment in older substations is costly as it requires complex, intrusive methods. New solutions and sensors are therefore required. With smart solutions, simulation and testing become effective methods for reducing network losses.
"The daily load, voltage, power factor and temperature profiles of substation and feeders are examples of data that can be gathered by a monitoring system, then through software, a chronological overview of events can be determined and formatted into customisable dashboards.
"Problem solving becomes easier with such a system. For instance, locating the source of losses within the network is one of the first challenges. One solution for monitoring LV networks is to utilise smart energy meters. Where losses occur in the distribution grid, they will vary depending on the network.
"Utilities operating electrical distribution networks are therefore able to reduce losses thanks to smart strategies, thereby enhancing active and passive energy efficiency. Since local distribution networks are becoming more difficult to manage, more accurate and highly networked (connected) equipment and sensors are required."
Solutions
Transitioning to smart MV/LV substations is a cornerstone of the Smart Grid. Utilities operating electrical distribution networks are in a position to reduce losses through smart strategies, enhancing active and passive energy efficiency.
"The market reality is there are increased short-term capital costs, but the long-term advantages include lower operating costs, reduced energy waste and an integrated and flexible network," concludes Pretorius. "At Schneider Electric, we have become a leader in a number of our markets. Now we want to power the digital economy in Africa."
For more information contact Tracey Ganas, Schneider Electric Anglophone Cluster, +27 11 254 6400, tracey.ganas@se.com, www.se.com/za
Credit(s)
Further reading:
Enabling IIoT connectivity for virtual power plants
December 2019, RJ Connect , Electrical Power & Protection
The power grid has seen many changes that have enabled the integration of power from distributed energy sources (DERs).
Read more...
---
DIN rail power supply for demanding applications
December 2019, ElectroMechanica , Electrical Power & Protection
Automated production systems require power supplies with high stability and safety protection. DIN rail power supply series for such demanding applications are available from Delta Electronics, distributed 
...
Read more...
---
Dry-type transformers go mainstream
December 2019 , Electrical Power & Protection
The uptake of dry-type transformers in South Africa is now well beyond 'niche' applications, with local specialist Trafo Power Solutions installing a range of sizes across various sectors. "In recent 
...
Read more...
---
Robust embedded power supply series
December 2019, RS Components SA , Electrical Power & Protection
RS Components (RS) has announced the availability of a new series of AC-DC embedded switch-mode power supplies (SMPS) from TDK-Lambda. The cost-effective RWS-B series of AC-DC industrial power supplies 
...
Read more...
---
Ultra-compact soft starter with protection
December 2019, Vepac Electronics , Electrical Power & Protection
The Tele Christian P4.0/RL/TP/IC electronic soft starter is, with all of its integrated functionality, designed for ultra-compact installation. It helps to reduce wiring material, installation time and 
...
Read more...
---
Blockchain technology in the food and beverage industry
December 2019, Schneider Electric South Africa , IT in Manufacturing
Advances in blockchain technology could enable the food and beverage industry (F&B) to enhance traceability. In the US alone, food recalls and food-borne illnesses cost some $77 billion per annum, including 
...
Read more...
---
Latest power monitoring device
November 2019, ElectroMechanica , Electrical Power & Protection
A new panel-mounted power monitoring device (PMD) from Socomec has been launched locally by ElectroMechanica (EM). The Socomec DIRIS A-40 has been designed for measuring, monitoring, and reporting electrical 
...
Read more...
---
WEG IE3 compliant motor control and protection
October 2019, Zest WEG Group , Electrical Power & Protection
The increased move towards the use of IE3 electric motors has made it increasingly important that the most appropriate starting method be selected to ensure optimum performance. With this move it is essential 
...
Read more...
---
Electronic monitoring devices from EM
October 2019, ElectroMechanica , Electrical Power & Protection
A comprehensive range of electronic monitoring and timing devices in different formats for ease of use and retrofit purposes is available from ElectroMechanica (EM). The ElectroDev units are suited to 
...
Read more...
---
Integrated earth leakage protection
October 2019, Schneider Electric South Africa , Electrical Power & Protection
Schneider Electric has announced the introduction of integrated earth leakage protection for its Compact NSX and NSXm moulded circuit breaker ranges. "The award-winning Compact NSX moulded case circuit 
...
Read more...
---