printer friendly version
Emerson empowers top quartile performance in manufacturing
October 2018
IT in Manufacturing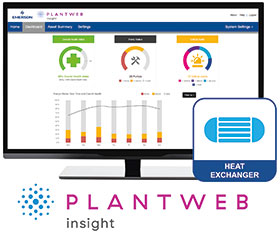 As manufacturers accelerate digital transformation and workforce evolution, Emerson has unveiled significant enhancements to its Plantweb digital ecosystem, a comprehensive Industrial IoT automation platform.
"Manufacturing jobs are rapidly becoming data-centric roles, requiring immediately actionable information for experts across the enterprise," said Peter Zornio, chief technology officer for Emerson Automation Solutions. "Through a deep understanding of customers' vision for organisational effectiveness and business performance improvement, Emerson is innovating breakthrough products and services to accelerate that organisational transformation."
Identify clear business objectives
A 2017 Industry Week survey of manufacturing leaders revealed more than 60% of those surveyed indicated active pilot projects in IIoT, but only 5% identified clear business objectives at the heart of their programmes. Of the 205 industry executive respondents, 34% stated that lack of clear technology strategy was a barrier while 61% confirmed that a scalable approach to investment is preferred.
"A clear message from the industry is that a one-size-fits-all, vendor-prescribed IIoT approach won't work," continued Zornio. "They want to identify specific business challenges, target technology to improve performance and then scale up their investment based on results achieved. That is why we have architected Plantweb to enable companies to get started where they can gain the greatest near-term impact."
Plantweb offers scalable solutions
Built on the foundation of best-in-class process control and safety systems, Plantweb expands on existing automation infrastructure to make the promise of IIoT scalable and achievable, with a broad portfolio of pervasive sensing technologies, an extensive suite of analytical software tools, secure and robust data infrastructure devices and expert services.
During the 2017 Emerson Global Users Exchange event in Minneapolis, Emerson introduced extensive enhancements to the Plantweb digital ecosystem portfolio, including:
• Pervasive Sensing: Emerson's Pervasive Sensing is the foundation of the Plantweb digital ecosystem, providing enhanced visibility into process performance and asset health, so experts have the information needed to drive operational improvements.
• Secure First Mile: As global adoption of the IIoT increases demand for robust cybersecurity strategies, Emerson's Secure First Mile provides secure transfer of actionable data from OT systems to authorised Internet-based applications, services or mobile users.
• Plantweb Insight: Emerson's Plantweb Insight is a scalable and lightweight, Web-based software platform that helps users make sense of plant data by leveraging sensing technologies and prebuilt analytics to provide relevant-time monitoring and identification of abnormal situations for specific asset classes.
• Plantweb Advisor: Emerson's Plantweb Advisor is a scalable set of software applications that utilise deeper analytics to provide reliability and energy specialists with critical information about equipment health and efficiency as well as energy consumption and emissions.
• Always Aware: Formerly known as Always Mobile, Emerson's new Always Aware suite of solutions builds on previous mobility capabilities, expanding them to focus on delivering role-based, relevant-time information and alerts to plant personnel, regardless of locations, enabling more effective collaboration and driving actions to improve asset and process performance.
• Services: Emerson is expanding its role as a trusted industry partner with consulting and service offerings that complement its leading portfolio of automation and IIoT-based technologies.
To help customers understand the impact these new technologies can have on personnel productivity and organisational effectiveness, Emerson brought the next-generation digital workforce to life with the 'Digital Workforce Experience' during Emerson Exchange. The immersive, role-based simulation demonstrated first-hand how various manufacturing roles are evolving and the impact they have on business performance.
"The industry's technology evolution over the past 30 years has delivered tremendous improvements in efficiency," Zornio said. "Now it's time to fuel the next-generation workforce with the actionable insights they need to become even more strategic assets in their companies."
For more information contact Rob Smith, Emerson Automation Solutions, +27 11 451 3700, rob.smith@emerson.com, www.emerson.com
Credit(s)
Further reading:
Endress+Hauser's IIoT technology masters the mining challenge
June 2019, Endress+Hauser , IT in Manufacturing
Endress+Hauser aims to improve the processes of its customers with regards to efficiency, quality, safety and sustainability.
Read more...
---
Digital transformation status and progress in process industries
June 2019 , IT in Manufacturing
Industry research indicates that there has been more than 75% of the process industry participating in Industry 4.0 technology evaluation or pilot projects, there is still less than 25% of the industry moving beyond the pilot phase.
Read more...
---
Does edge computing have the edge?
June 2019, Omron Electronics , IT in Manufacturing
Implementing artificial intelligence in industrial manufacturing
Read more...
---
Emerson acquires KNet software
June 2019, Emerson Automation Solutions , News
Emerson has announced the acquisition of KnowledgeNet (KNet) software from Tunisia-based Integration Objects. KNet's unique analytics application software accelerates digital transformation initiatives 
...
Read more...
---
Faster results with a digital twin
June 2019, Siemens Digital Industries , IT in Manufacturing
The high-tech company Grenzebach's portfolio includes the simulation of material flow in complex plants in the glass industry, which it achieves using Siemens simulation solutions. Together, the two companies 
...
Read more...
---
Effective day-to-day monitoring of essential assets
June 2019, Emerson Automation Solutions , Maintenance, Test & Measurement, Calibration
Efficient operation of essential assets is key in achieving productivity and operational targets. Facilities, manufacturers, operators, and producers can move forward in planning for their output by having 
...
Read more...
---
Data, light and the smart factory
May 2019 , IT in Manufacturing
The role of lasers in the Fourth Industrial Revolution.
Read more...
---
Planning for digital transformation
May 2019 , IT in Manufacturing
As we've learned, digital transformation can be a challenging, if necessary, journey. At each year's Forum, we learn more about how pioneering companies are overcoming these challenges and the associated 
...
Read more...
---
Emerson appoints new president for Middle East and Africa
May 2019, Emerson Automation Solutions , News
Emerson has appointed Vidya Ramnath as the new president for its Automation Solutions business in Middle East and Africa.    A 24-year veteran of Emerson, she was most recently vice president for Emerson's 
...
Read more...
---
Paving the way for IIoT
Africa Automation Fair 2019 Preview, Phambili Interface , IT in Manufacturing
Phambili Interface is the sole southern African distributor for Weidmuller connectivity and interface products. A highlight is the perfectly coordinated Weidmuller u-Mation portfolio, which paves the 
...
Read more...
---