printer friendly version
Emerson empowers top quartile performance in manufacturing
October 2018
IT in Manufacturing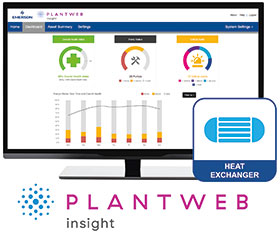 As manufacturers accelerate digital transformation and workforce evolution, Emerson has unveiled significant enhancements to its Plantweb digital ecosystem, a comprehensive Industrial IoT automation platform.
"Manufacturing jobs are rapidly becoming data-centric roles, requiring immediately actionable information for experts across the enterprise," said Peter Zornio, chief technology officer for Emerson Automation Solutions. "Through a deep understanding of customers' vision for organisational effectiveness and business performance improvement, Emerson is innovating breakthrough products and services to accelerate that organisational transformation."
Identify clear business objectives
A 2017 Industry Week survey of manufacturing leaders revealed more than 60% of those surveyed indicated active pilot projects in IIoT, but only 5% identified clear business objectives at the heart of their programmes. Of the 205 industry executive respondents, 34% stated that lack of clear technology strategy was a barrier while 61% confirmed that a scalable approach to investment is preferred.
"A clear message from the industry is that a one-size-fits-all, vendor-prescribed IIoT approach won't work," continued Zornio. "They want to identify specific business challenges, target technology to improve performance and then scale up their investment based on results achieved. That is why we have architected Plantweb to enable companies to get started where they can gain the greatest near-term impact."
Plantweb offers scalable solutions
Built on the foundation of best-in-class process control and safety systems, Plantweb expands on existing automation infrastructure to make the promise of IIoT scalable and achievable, with a broad portfolio of pervasive sensing technologies, an extensive suite of analytical software tools, secure and robust data infrastructure devices and expert services.
During the 2017 Emerson Global Users Exchange event in Minneapolis, Emerson introduced extensive enhancements to the Plantweb digital ecosystem portfolio, including:
• Pervasive Sensing: Emerson's Pervasive Sensing is the foundation of the Plantweb digital ecosystem, providing enhanced visibility into process performance and asset health, so experts have the information needed to drive operational improvements.
• Secure First Mile: As global adoption of the IIoT increases demand for robust cybersecurity strategies, Emerson's Secure First Mile provides secure transfer of actionable data from OT systems to authorised Internet-based applications, services or mobile users.
• Plantweb Insight: Emerson's Plantweb Insight is a scalable and lightweight, Web-based software platform that helps users make sense of plant data by leveraging sensing technologies and prebuilt analytics to provide relevant-time monitoring and identification of abnormal situations for specific asset classes.
• Plantweb Advisor: Emerson's Plantweb Advisor is a scalable set of software applications that utilise deeper analytics to provide reliability and energy specialists with critical information about equipment health and efficiency as well as energy consumption and emissions.
• Always Aware: Formerly known as Always Mobile, Emerson's new Always Aware suite of solutions builds on previous mobility capabilities, expanding them to focus on delivering role-based, relevant-time information and alerts to plant personnel, regardless of locations, enabling more effective collaboration and driving actions to improve asset and process performance.
• Services: Emerson is expanding its role as a trusted industry partner with consulting and service offerings that complement its leading portfolio of automation and IIoT-based technologies.
To help customers understand the impact these new technologies can have on personnel productivity and organisational effectiveness, Emerson brought the next-generation digital workforce to life with the 'Digital Workforce Experience' during Emerson Exchange. The immersive, role-based simulation demonstrated first-hand how various manufacturing roles are evolving and the impact they have on business performance.
"The industry's technology evolution over the past 30 years has delivered tremendous improvements in efficiency," Zornio said. "Now it's time to fuel the next-generation workforce with the actionable insights they need to become even more strategic assets in their companies."
For more information contact Rob Smith, Emerson Automation Solutions, +27 11 451 3700, rob.smith@emerson.com, www.emerson.com
Credit(s)
Further reading:
Emerson's software secures health and safety
May 2020, Emerson Automation Solutions , IT in Manufacturing
Emerson's new DataManager software v8.2 helps refiners monitor corrosion of hydrofluoric (HF) acid alkylation units to prevent costly, unplanned shutdowns and maximise profits and productivity. DataManager 
...
Read more...
---
Emerson acquires American Governor
May 2020, Emerson Automation Solutions , News
Emerson has announced that it has completed the purchase of American Governor Company, a leader in technologies and services for hydroelectric turbine controls. The addition of American Governor builds 
...
Read more...
---
@Ease with Endress+Hauser
May 2020, Endress+Hauser South Africa , IT in Manufacturing
Focus on customer experience.
Read more...
---
Moxa's industrial cybersecurity solutions
May 2020, RJ Connect , IT in Manufacturing
Industrial networks today are no longer air-gapped and immune from cybersecurity threats. Although deploying a firewall and segmenting networks is a good first step, how are OT engineers, who primarily 
...
Read more...
---
New network management solution
May 2020, Siemens Digital Industries , IT in Manufacturing
Industrial networks are growing more and more complex. Powerful industrial networks are no longer defined by hardware alone – the right network management is essential. The Sinec software family offers 
...
Read more...
---
Ultrasonic transducer with mini horn array
May 2020, Emerson Automation Solutions , Flow Measurement & Control
Emerson has released the Daniel T-200, a titanium-housed transducer, for its gas ultrasonic flowmeter product line, marking the first use of metal 3D printing to enhance the acoustic performance of ultrasonic 
...
Read more...
---
Robots are already replacing workers
May 2020 , IT in Manufacturing
Robotic process automation (RPA) is a technology that is disrupting the workplace. Using software 'robots' to mimic repetitive human interactions with computers, this technology can do these tasks much 
...
Read more...
---
Emerson's Plantweb digital ecosystem wins 2020 Edison award
April 2020, Emerson Automation Solutions , News
Emerson's Plantweb digital ecosystem, which enables manufacturers to realise the benefits of digital transformation, has been named a 2020 Edison Awards winner in the Innovative Services category. The 
...
Read more...
---
Flowmeter performance monitoring
April 2020, Emerson Automation Solutions , Flow Measurement & Control
Oil and gas producers have a new means of optimising wellhead production that lowers operating costs while increasing safety, thanks to a newly launched service from Emerson that leverages cloud-based 
...
Read more...
---
A journey into the automation unknown
April 2020 , IT in Manufacturing
Jendamark's reinvention as an Industry 4.0 technology leader in the automotive industry.
Read more...
---