printer friendly version
Nick Denbow's European report: The mystery of intelligent sensor diagnostics
August 2017
Editor's Choice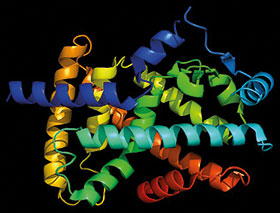 The fashion, or trend, that has developed over the last few years for process and analytical instrumentation sensors is to use their on-board intelligence to monitor their own performance status. They achieve this by monitoring and tracking various diagnostic measurements – secondary parameters where consistent values are said to indicate the sensor is working as it should, and has not been subject to any changes since leaving the factory.
This approach is easily understood if you consider the possible effects of exposure of a sensor to excessive temperatures, which might soften the potting or glues holding a sensor to a 'window' – and it can be expected that this would be detectable. The addition of a diagnostic sensor, such as a temperature probe, within the sensor housing, could also be an option for checking the sensor condition, and alarming if the sensor exceeds a high or low set-point.
So, over the past two years of attending and listening to presentations, and reading relevant articles describing the advantages of self-monitoring systems and sensor diagnostics, waiting for an engineer's explanation as to how the clever monitoring system actually tells the factory instrument engineer anything, it is a bit of a disappointment to report that there seem to be no suppliers that actually give any disclosure. This applies across sensors ranging from ultrasonic and Coriolis flowmeters, electromagnetic flowmeters, level measurement systems using radar or ultrasonics, and level alarms. Obviously all the major suppliers are involved in such equipment, and compete with each other, but this secrecy seems a little extreme.
The problem is possibly that until a manufacturer can point to a failure that was detected – or anticipated – using their diagnostics, and decides to publish it, the user population has no idea what systems might actually work. But equally, by publishing a success for the diagnostics, the same manufacturer is saying that one of his sensors failed – and that is a very unusual event, these days.
The older approaches
The whole idea of diagnostics and sensor monitoring has been around for a long time. From personal experience with Bestobell Mobrey, in the 1980s, Mobrey launched an ultrasonic version of a float switch, the 'Squitch', which switched a two wire mains connection through a load circuit. When not alarmed it just sat there taking a small control current. For customer reassurance that it was operating in this quiescent state, there was a blinking red LED to show that the sensor was 'armed' and operating normally. Mobrey called that a heartbeat indicator, a term that is now used more widely.
For custody transfer flowmeters, the classic approach to validate confidence in the reading is to use two meters in series, and check that both give the same answer. This has progressed to having two separate ultrasonic flowmeters mounted in the same flowtube, on some installations.
For the more safety conscious plant there are often requirements for duplicated sensors for such duties as high level alarms, where two different technologies are used by the sensors – e.g. by mixing float, capacitance or ultrasonic level alarms.
The modern approach
It seems that the ultimate approach is to let the sensor supplier link into your plant automation and data system to interrogate the sensor, and he will verify the measurement and perform-ance diagnostics on a regular basis. With many and varied sensors, this leads to a lot of external interrogation of your plant assets, and possible worries over losing control of your plant.
Overall, it begins to look as though it is becoming impossible for a discerning plant engineer to decide which supplier has the best performing diagnostic system to monitor the relevant sensor's performance. Rather like opening the bonnet of a modern car, and deciding it would be best to take it to a garage!
At the most recent lecture on this subject a detailed discussion concluded that the sensor suppliers now have all the real expertise in-house and a normal plant engineer could not be expected to cover the depth of this technology for all the many sensors and other equipment within his control. In the end the decision as to which supplier to use returns to experience, including the service and support on offer, and the suitability of the product for the money available for that sensor task.

Nick Denbow spent 30 years as a UK-based process instrumentation marketing manager, and then changed sides – becoming a freelance editor and starting Processingtalk.com. Avoiding retirement, he published the INSIDER automation newsletter for five years, and then acted as their European correspondent. He is now a freelance Automation and Control reporter and newsletter publisher, with a blog on www.nickdenbow.com
Further reading:
Control loop question answered
June 2019, Michael Brown Control Engineering , Editor's Choice
Control loop expert Michael Brown recently received a question from reader, Hansell Williams. The question relates to applying neural network and machine learning concepts to plant automation and control. 
...
Read more...
---
Nick Denbow's European report: Trends in plant monitoring
March 2019 , Editor's Choice
Early last year, the interest from many large automation and sensor suppliers focused on condition monitoring, for example, using wireless communications to monitor the condition of the motors and bearings 
...
Read more...
---
Now might be the time to have a talk with your IT service provider
March 2019, Absolute Perspectives , Editor's Choice, IT in Manufacturing
The Gartner hype cycle provides a simple graphic representation of how emerging technologies are adopted in the market. The principle is quite simple: a new technology (such as augmented reality) will 
...
Read more...
---
Nick Denbow's European report: Will UK industry pull out of the Brexit torpor?
February 2019 , Editor's Choice
Whether the UK – whoever is in charge – decides in March to remain in the EU, drop out, or make a negotiated partial exit, the last year has been disastrous for UK industrial investment in instrumentation 
...
Read more...
---
New toolkits for innovation
January 2019, Absolute Perspectives , Editor's Choice
Why you might want to bypass the DCS and scada systems.
Read more...
---
Emerging technologies pose a pressing governance challenge
December 2018 , Editor's Choice
As the year draws to a close, multiple factors compel the continuation of the Industry 4.0 theme and its challenges, particularly those related to governance. Many readers of this column, as well as social 
...
Read more...
---
Nick Denbow's European report: Condition monitoring resurrected yet again as sensors get smarter
December 2018 , Editor's Choice
Back in the mists of time, that is, in the sixties, the engineers in charge of the gas turbines used to generate electricity in power stations, and others monitoring helicopter gearboxes, used sensors 
...
Read more...
---
First rack-mounted switches that comply with the IEC 61850-3 Edition 2 Class 2 Standard
November 2018, RJ Connect , Editor's Choice
In today's industrial processing environment, industrial Ethernet has become a de-facto standard to connect to the company's PLCs in manufacturing, IEDs in substations and cameras for CCTV, in harsh environments. All of these demand ruggedised networking switches to ensure stable communications to the company's scada, ERP and MES software. Often, industrial networking products are installed in and around the production areas where they are subjected to high temperatures, vibrations and electrical noise from VSDs and motors.
Read more...
---
Nick Denbow's European report: Japan reopens nuclear power plants while progress is slow elsewhere
November 2018 , Editor's Choice
The Fukushima nuclear power plant accident occurred back in March 2011. Following that disaster, Japan ordered the close-down of all the nuclear generating plants in the country – there were 42 of them, 
...
Read more...
---
The Digitalisation Productivity Bonus
October 2018, Siemens Digital Industries , Editor's Choice
Siemens researches the value of digitalisation to manufacturers.
Read more...
---