printer friendly version
Factory automation simplified
October 2016
News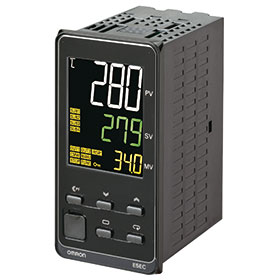 Designing and building a modern control panel is increasingly more complex and time consuming. Not only do panel builders need to meet tighter local and international regulations, but there is constant pressure on time to market and costs. There is also the issue of serious labour shortages, particularly of skilled workers. As more functionality is squeezed into already tight designs, the number of devices used in control panels is increasing. The trend is to reduce sizes or to squeeze more functionality into existing panels.
Omron country general manager, Victor Marques, explains that Omron has conducted market research with 300 customers from South Africa and other countries, focusing on the challenges and existing needs in designing and manufacturing control panels. "Following this initiative, we developed a new range of factory automation (FA) devices for control panel builders. All our devices have the necessary certifications, including UL, CE, and CSA.
"In South Africa, with our current economic climate, cost effective pricing is a strong consideration factor. As a result, there is a focus not only on the individual panel items but also on panel size reduction. Omron placed great emphasis on addressing this with its new product offerings."
Standardisation increases wiring efficiency
Moving to a smaller, standard component height across all of Omron's family of FA control devices allows for standardised wiring duct and component placement, optimising space. Unlike an old model, the space in a panel can be reduced by as much as 50% horizontally and 20% vertically. When building a control panel, wiring is almost always the most time consuming and costly operation, as a lot of control wiring is needed to link components together.
Compared with the conventional screw-type terminals, Omron's new Push-In Plus technology means the wires are held firmly in place and less insertion force is required – wiring is easier than inserting an earphone jack. Furthermore, this soft touch technology can reduce the risk of repetitive strain injuries (RSI).
Omron makes the parts data for all major products available via an online library on the company website. The information from the library can be directly imported into leading panel design software packages, such as the Eplan and in future the Zuken E3.
Marques highlights that the company also offers 2D and 3D CAD files in the most popular formats, which makes it easy to optimise the use of space within the control panel. "Since January 2016, Omron offers a new service of optimised panel parts lists. The service is proving especially valuable for smaller panel builders who lack the resources and facilities to carry out these duties in house when under time pressure."
In parallel with introducing the new FA devices, there is a global network of emergency distributions based in 35 countries, including South Africa. These will be stocked with an increased amount of inventory, including both the new and existing products.
Omron's complete new range of compact in-panel components include electromechanical and solid state relays, I/O relay terminals, terminal blocks, temperature controllers, timers, measuring and monitoring relays, power monitors and (uninterruptible) power supplies.
For more information contact Omron Electronics, +27 (0)11 579 2600, info.sa@eu.omron.com, www.industrial.omron.co.za
Credit(s)
Further reading:
Plan your media strategy with Technews Publishing
November 2019 , News
Dear Marketer, Have you ever looked back on a year and wondered how you survived it? For the majority of South Africans, 2019 started benignly enough, cosily wrapped in the blanket of Ramaphoria that 
...
Read more...
---
From the editor's desk: The power of 23
December 2019, Technews Publishing (SA Instrumentation & Control) , News
Have you ever looked back on a year and wondered how you survived it? For the majority of South Africans, 2019 was such a year. It started benignly enough, cosily wrapped in the blanket of Ramaphoria 
...
Read more...
---
Robust absolute linear position measurement
December 2019, ATI Systems , News
Temposonics, an MTS Systems company, is a leading supplier of magnetostrictive sensors, which are rapidly becoming the transducers of choice in many applications.
Read more...
---
Honeywell helps transform petrochemical operations
December 2019, Honeywell ACS South Africa , News
Honeywell has announced that Braskem Idesa has adopted a hands-free, wearable connected technology solution at its plant in Veracruz, Mexico. Honeywell's Intelligent Wearables will allow Braskem Idesa 
...
Read more...
---
Lonza selects Rockwell Automation for digital transformation of pharmaceutical operations
December 2019, Rockwell Automation , News
Lonza has selected Rockwell Automation for the turnkey implementation of the strategic vision to bring the digital factory to nine facilities that manufacture drug capsules. The Swiss-based company, founded 
...
Read more...
---
Rocket car arrives in South Africa
December 2019 , News
The Bloodhound LSR car has arrived at Hakskeenpan, the dry salt lake bed in South Africa's northern Cape province, where over the next month a 25-strong crew will run tests that may see it exceed 800 
...
Read more...
---
Europe's largest-ever Emerson Users Conference to be held in Milan
December 2019, Emerson Automation Solutions , News
The largest-ever Emerson Global Users Exchange in Europe will be taking place in Milan, Italy, in 2020. The biennial conference will be held at the Milano Convention Centre from March 18 to 20, with current 
...
Read more...
---
World record for Festo's BionicOpter
December 2019, Festo , News
The Festo BionicOpter will be included in the 2020 Guinness World Records. The chapter 'Robots' presents the most amazing records from the world of super robots and artificial intelligence. The Festo 
...
Read more...
---
BMG's Food & Beverage Expo voted a success
December 2019, Bearing Man Group t/a BMG , News
BMG's recent Food & Beverage Expo, held at the BMG World distribution and engineering facility, has been voted a great success. "Highlights of the event included presentations from guest speaker, Linda 
...
Read more...
---
BI leverages synergies across Hudaco Group
December 2019 , News
As part of the Hudaco Group, Bearings International (BI) is able to leverage synergies across a broad range of companies, meaning it can offer a complete product basket across its branch network countrywide. In 
...
Read more...
---