printer friendly version
Schneider Electric launches Integrated Planning and Optimization Solution
July 2014
IT in Manufacturing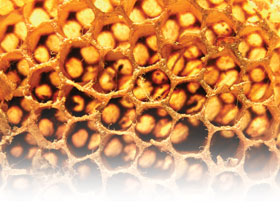 Schneider Electric has launched its Integrated Planning and Optimisation Solution designed to provide mining companies with a software solution that manages the entire mining operation from resource to market. The solution enables mining companies to optimise plans and schedules, identify risks and deviations, pinpoint inefficiency and present the right information to the right people at the right time. The solution can increase mining productivity by up to 20% by helping companies use information to drive operational efficiencies.
"Our supply chain operational data needed an overhaul and in order to measure it properly, we needed to improve it," said Diane Courtemanche, director of technology integration at the Iron Ore Company of Canada, a customer using the IPOS solution. "Since implementing the Integrated Planning and Optimization Solution, we have improved our use of data and can now measure and make business decisions using trusted and validated information. This change has contributed positively towards an improvement in performance for our company."
The solution helps mining companies collect, integrate and analyse information across their production environments to gain a comprehensive view of operations. It enables data to be leveraged to model the supply chain – including mines, processing plants, stockpiles, transport routes and port movements – to predict how each entity in the value chain will operate. The solution lets companies view their supply chains both as discrete components and as a single system that operates according to unified objectives and metrics. The system uses data analysis of contextual process information to improve predictive maintenance and identify and resolve bottlenecks.
"The Integrated Planning and Optimization Solution helps mining executives identify what-if scenarios and run simulations against this data," said Diego Areces, president, mining, minerals and metals solution, Schneider Electric. "This solution is a game-changer for leaders in the mining industry by allowing executives to gain intelligence around business scenarios prior to committing to capital investments. We are proud to work with leaders in the industry to achieve improved supply chain visibility and address common delays in their accounting systems."
"Mining companies globally are seeking to manage their value chains more effectively in the face of declining grades and fluctuating markets," said Dick Hill, vice president at ARC Advisory Group. "The Integrated Planning and Optimization Solution enables mining companies to manage their value chains as an integrated whole. This provides optimisation capability from the resource to the market, resulting in incremental revenue gains and efficiency savings."
The Integrated Planning and Optimization Solution utilises Schneider Electric's StruxureWare for Mining, Minerals, and Metals (MMM) software, a scalable platform that includes solutions for energy management and asset performance. This platform ensures ease of integration for new functionalities as needed. In addition to StruxureWare for MMM, the Integrated Planning and Optimization Solution leverages Schneider Electric's consulting, partner and complementary component services.
For more information contact Ntombi Mhangwani, Schneider Electric SA, +27 (0)11 254 6400, ntombi.mhangwani@schneider-electric.com, www.schneider-electric.com
Credit(s)
Further reading:
The Fourth Industrial Revolution
July 2020 , IT in Manufacturing
Read more...
---
Smart engineering directly in the cloud
June 2020, Beckhoff Automation , IT in Manufacturing
PC-based control is an open, central control platform that integrates a full range of machine functionality and optimally supports the implementation of highly efficient IoT-based automation strategies. 
...
Read more...
---
Creating specific SensorApps
June 2020, SICK Automation Southern Africa , IT in Manufacturing
Create individual SensorApps without programming skills and solve new automation tasks easily. Starting at the end of the year, this will all be possible in the SICK AppStudio, part of the SICK AppSpace 
...
Read more...
---
Mobile robots speed production at new smart factory
July 2020, Omron Electronics , IT in Manufacturing
A dozen industrial robots, each in individual workstations or cells, perform different steps in the manufacturing process. However, to attain the high efficiency, safety, and convenience of a modern 
...
Read more...
---
The administration of digital twins
July 2020, SICK Automation Southern Africa , IT in Manufacturing
In order to access the virtual representation of the sensor and its data, SICK Automation uses LiveConnect to deliver a standardised connection from an edge gateway to SICK Asset Hub. This visualises 
...
Read more...
---
How IIoT solutions can help your plant go digital
July 2020, Endress+Hauser South Africa , IT in Manufacturing
Everyone is talking about the new normal, a shift that is forcing companies to adopt a digital strategy, one way or another, in order to remain relevant and competitive in these unprecedented times. Many 
...
Read more...
---
Fast IT rack launched in South Africa
July 2020, Rittal , IT in Manufacturing
Introducing a new generation of IT racks
Conceived as a universal modular system, the VX IT has been designed for all common applications and its versatility makes it suitable for use as a network and 
...
Read more...
---
Engineering 4.0: Automatic dashboard generation
July 2020, Beckhoff Automation , IT in Manufacturing
Many machine builders and systems integrators looking to transform their business models have identified machine and plant process data as being a core fundamental. When it comes to tailoring new data-driven 
...
Read more...
---
Completing the remote maintenance circle
July 2020, Throughput Technologies , IT in Manufacturing
What do the world's machine builders want from a next generation remote maintenance solution? Secomea has been listening to thousands of them and has spotted a pattern. In this collective vision the 
...
Read more...
---
Tools keep HVACR professionals on the cutting edge
June 2020, Danfoss , IT in Manufacturing
Danfoss has announced that Refrigerant Slider, its popular P/T calculation app that has over 2 million downloads, will transform into Ref Tools, an essential, all-in-one mobile app for air conditioning 
...
Read more...
---