printer friendly version
Schneider Electric launches Integrated Planning and Optimization Solution
July 2014
IT in Manufacturing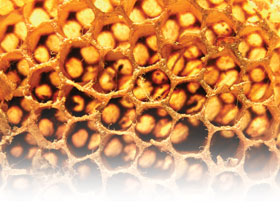 Schneider Electric has launched its Integrated Planning and Optimisation Solution designed to provide mining companies with a software solution that manages the entire mining operation from resource to market. The solution enables mining companies to optimise plans and schedules, identify risks and deviations, pinpoint inefficiency and present the right information to the right people at the right time. The solution can increase mining productivity by up to 20% by helping companies use information to drive operational efficiencies.
"Our supply chain operational data needed an overhaul and in order to measure it properly, we needed to improve it," said Diane Courtemanche, director of technology integration at the Iron Ore Company of Canada, a customer using the IPOS solution. "Since implementing the Integrated Planning and Optimization Solution, we have improved our use of data and can now measure and make business decisions using trusted and validated information. This change has contributed positively towards an improvement in performance for our company."
The solution helps mining companies collect, integrate and analyse information across their production environments to gain a comprehensive view of operations. It enables data to be leveraged to model the supply chain – including mines, processing plants, stockpiles, transport routes and port movements – to predict how each entity in the value chain will operate. The solution lets companies view their supply chains both as discrete components and as a single system that operates according to unified objectives and metrics. The system uses data analysis of contextual process information to improve predictive maintenance and identify and resolve bottlenecks.
"The Integrated Planning and Optimization Solution helps mining executives identify what-if scenarios and run simulations against this data," said Diego Areces, president, mining, minerals and metals solution, Schneider Electric. "This solution is a game-changer for leaders in the mining industry by allowing executives to gain intelligence around business scenarios prior to committing to capital investments. We are proud to work with leaders in the industry to achieve improved supply chain visibility and address common delays in their accounting systems."
"Mining companies globally are seeking to manage their value chains more effectively in the face of declining grades and fluctuating markets," said Dick Hill, vice president at ARC Advisory Group. "The Integrated Planning and Optimization Solution enables mining companies to manage their value chains as an integrated whole. This provides optimisation capability from the resource to the market, resulting in incremental revenue gains and efficiency savings."
The Integrated Planning and Optimization Solution utilises Schneider Electric's StruxureWare for Mining, Minerals, and Metals (MMM) software, a scalable platform that includes solutions for energy management and asset performance. This platform ensures ease of integration for new functionalities as needed. In addition to StruxureWare for MMM, the Integrated Planning and Optimization Solution leverages Schneider Electric's consulting, partner and complementary component services.
For more information contact Ntombi Mhangwani, Schneider Electric SA, +27 (0)11 254 6400, ntombi.mhangwani@schneider-electric.com, www.schneider-electric.com
Credit(s)
Further reading:
Siemens' software for digital transformation of automotive design
September 2021, Siemens Digital Industries , IT in Manufacturing
Model-based development process and systems are used in Japan and globally to adapt to the biggest automotive transformation in 100 years.
Read more...
---
Is track and trace through the factory a waste of time?
September 2021, Iritron , IT in Manufacturing
Modern track and trace solutions are purpose-built to introduce as little disruption to the existing production process as possible, while also being flexible enough to cater for plants that range from fully manual to fully automated.
Read more...
---
Modularity for scalability
September 2021, RJ Connect , IT in Manufacturing
Businesses are looking for versatile solutions that are easy to maintain to ensure smooth operations while keeping costs down.
Read more...
---
Saryx launches TMP
September 2021 , IT in Manufacturing
The digital transformation that has swept the world in the past few years has fundamentally altered most people's approach to technology, with an increasing number seeking the ability to manage their 
...
Read more...
---
Secure boundaries enhance industrial cybersecurity
September 2021, RJ Connect , IT in Manufacturing
When enhancing cybersecurity, it is important to understand how industrial systems are exchanging data and how they connect to IT-level systems.
Read more...
---
Siemens drives digital transformation at virtual Smart Mining forum
September 2021, Siemens Digital Industries , IT in Manufacturing
With its motto: 'On the road to the digital future', Siemens hosted its virtual Smart Mining forum from 3-5 August.
Read more...
---
Deep-learning AI made accessible
September 2021, SICK Automation Southern Africa , IT in Manufacturing
SICK Automation has launched a set of deep-learning software and services called dStudio, making artificial intelligence (AI) more accessible to the southern African market. This software works with machine 
...
Read more...
---
How safe are our factories? Part 1: Cybersecurity for operational technology.
August 2021, Wolfpack Information Risk , IT in Manufacturing
If companies are regularly being subjected to cyber hacks overseas, isn't it only a matter of time before someone with enough motivation, skill and resources targets us?
Read more...
---
HSEC Online simplifies health and safety compliance for companies
Technews Industry Guide: Sustainable Manufacturing 2021 , IT in Manufacturing
This automated, cloud-based solution provides a transparent, collaborative workflow platform which eliminates most of the manual complexities of health and safety document management compliance.
Read more...
---
Creating factories of the future
Technews Industry Guide: Sustainable Manufacturing 2021, SEW-Eurodrive , IT in Manufacturing
Raymond Obermeyer, managing director of SEW-Eurodrive South Africa, explains that Industry 4.0 includes all the opportunities for digitally networked production.
Read more...
---