printer friendly version
Manufacturing sustainability – the time for action is now
Technews Industry Guide: Sustainable Manufacturing 2021
IT in Manufacturing
Sustainable manufacturing is no longer optional as companies adjust to growing pressure from their stakeholders. Businesses must adopt sound environmental practices and be transparent about their efforts. This new pressure is coming from multiple sources. Demanding customers require information on environmental performance when selecting their suppliers. Financiers are reprioritising investment funds into projects that use new, clean technologies. The best people are unlikely to want to work for a company that does not have a good reputation for being environmentally responsible. Regulators are introducing new fines and penalties for non-compliance. New carbon tax regimes will penalise companies that are not moving fast enough towards cleaner energy. Permits are withheld until strict environmental impact criteria are met. Governments are being pressured to adopt policies favouring initiatives with the smallest carbon footprint. Navigating all of this is going to be challenging.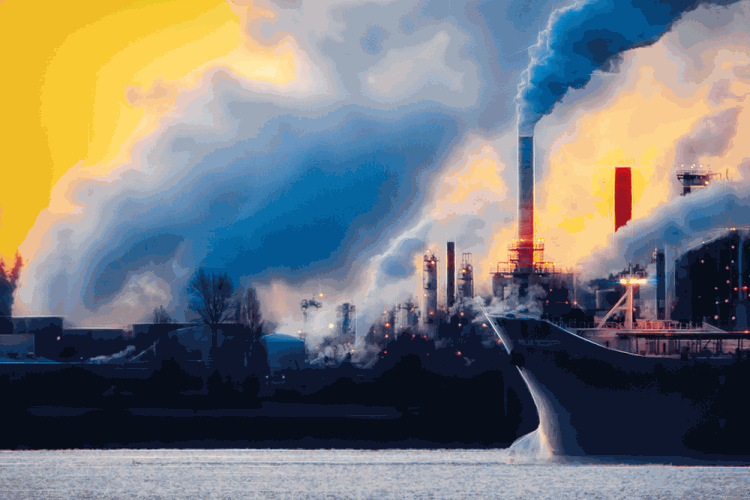 As has always been the case, businesses will need to build trust with their stakeholders. This is achieved not by empty promises but by actions taken to address pressing environmental, social, ethical and related matters.
Reputation
Much has been written about intangible assets on the company's balance sheet. No longer are the accountants in total control of performance. Reputation for making tough decisions and a good sustainability plan are arguably more important than the value of physical assets. Waste, old polluting technology, and a lack of investment in cleaner processes will dent a company's balance sheet and ultimately impact negatively on shareholder value. Moreover, increasing litigation, the unplanned cost of land remediation and clean-up, and higher operating costs will also result in a swift erosion of value. This, in turn, results in fewer resources available to remedy the problem, and the downward spiral ensues until it is too late.
Implementing new technologies that meet stricter environmental standards will take time. Not all companies are able to throw out the old and start building new factories overnight. After all, carbon- and energy-intensive industrial operations still underpin much of the economy. The transition away from energy-intensive processes must not be reactive. It should be planned and managed systematically as a portfolio of projects within the manufacturing organisation.
Financiers are also stepping up their efforts to support environmentally responsible businesses. In April 2021, JP Morgan Chase announced it would invest $2,5 trillion in sustainable development initiatives up to 2030. This is a lot of investment. Good luck if you want to build a new coal-fired power plant and get funding from the banks, it will not be easy.
Sustainable manufacturing is not just about environmental performance. Quality, safety and environmental management systems go hand in hand. The goal of sustainable manufacturing is to create value for consumers and society while at the same time causing zero or little harm to people and the environment. In other words, the net impact of the operation should be positive or else it should be shut down.
Over the decades, several relevant standards have emerged to support these initiatives. These include quality (ISO 9000), environmental (ISO 14000), occupational health and safety (ISO 45000) and, more recently, energy (ISO 50001).
ISO 50001 in focus
ISO 50001 is a system for efficient energy management. Its recent prominence is not surprising. After all, energy can account for up to 33% of all costs in energy-intensive industries such as aluminium and cement. Other industries less so, but still significant. And energy costs from traditional carbon sources like coal and gas are rising all the time.
ISO 50001 provides a framework that helps an organisation transition towards sustainable manufacturing by focusing on its energy usage. The structure of the ISO 50001 framework is very similar to other ISO standards. An organisation must start by setting policies and then specify targets/goals aligned to these policy objectives. The organisation then needs to determine the performance baseline. On an ongoing basis, the company should then measure its energy improvement initiatives against this baseline, and this information is then used to improve performance continuously.
Energy management standards are evolving, and new additions are continuously being developed. For example, the relatively recent ISO 50006 standard, concerned with evaluating energy performance with baselines and energy performance indicators, is still under development.
Sustainability KPIs
Companies that monitor their sustainability KPIs are most likely to get value from their improvement initiatives. It is therefore essential at the outset that good KPIs are selected – after all, they will measure the organisation's current status and its progress towards its goals. Good KPIs also allow fast corrective action in the event of any deviation. Valid KPIs might also lead to new insights and breakthroughs. There needs to be accountability to achieve KPI targets, and business leaders and employees all need to commit to the intended improvements.
When developing KPIs for measuring environmental impact, I would personally advise steering clear of abstract indicators. Knowing how many trees in the Amazon you have saved is only of use if you understand and can relate to the extent of the problem in the Amazon. Employees need to connect to the metrics in meaningful ways. Speaking of 'tonnes equivalent greenhouse gases' is also only applicable where there is a general understanding of the adverse effects of one tonne. Similarly, the number of lumps of coal consumed is only meaningful if you know something about the business of coal mining. Wherever used, the KPIs need to be relatable and authentic to your people; otherwise, they will remain theoretical concepts.
Certification and formalising management systems
Certification of an organisation's environmental management system is vital to demonstrate its commitment to sustainable manufacturing. Certified ISO auditors have been around for some time, but it is only recently that there has been some harmonisation between the various management system audits. They do, after all, overlap significantly and share many common goals.
Take action – a practical way forward
Despite the daunting obligations, sustainable manufacturing boils down to several straightforward, practical steps. What you cannot measure, you cannot control. Implementing a proper measurement system that establishes a performance baseline is a prerequisite to many other initiatives and need not be a massive investment. Specialised sensors which can reliably measure the energy usage of unit operations, the pollution from the process, or contamination levels, are readily available. To get the data onto a common platform, you can connect these sensors, together with existing plant automation equipment, to a cloud service that processes the resulting data stream into a digital twin model, specifically for quantifying environmental impact.
To fully model environmental impact, you will want to combine the process automation and control data with data from the rest of the business. In theory, one can combine continuous readings of plant environmental performance sensors with transactional information from the business system and get an overall measure of environmental impact across the organisation. For example, business systems will typically hold logistics data that can be used to calculate an equivalent carbon usage per tonne for road travel, air freight, pipelines and other transport activities. You can combine this 'carbon equivalent' value with the comparable carbon usage data from the plant to get an overall picture of the total carbon footprint of the business. Do not fall into the trap of trying to get perfect measurements: 'perfect is the enemy of good'. Even if the logic is not perfect and there are some inaccuracies, provided that the data is consistent, you can identify and act on trends.
Energy performance indicators
In many modern manufacturing plants, the most significant energy reduction initiatives will come from modifying the process and equipment itself. The first 10-20% of energy savings will probably come quickly and with little capital outlay. After that, it becomes more challenging to know where to focus. The energy consumption of unit operations in a sizeable factory can be orders of magnitude greater than any other business area. These unit operations might include steam generators, utility systems, furnaces, refrigeration plants, electrical motors and more. The energy costs associated with a furnace can easily be 10 times greater than the initial capital outlay. Energy performance indicators can be developed for each of these unit operations and converted to a common basis that can be used for comparison. You can then triage each of the potential projects and their environmental benefits to generate a ranked list of candidate projects. The desirability of any specific modification will consider the capital costs, the costs relating to lost production if shut down, and other factors like operability, safety and reliability.
Assessing all these factors to develop a portfolio of improvement projects will require significant judgement by experienced engineers familiar with the actual processing units and the operational aspects. This process does not only apply to energy optimisation. Measuring waste, any pollutants, emissions, rework and quality defects must all be considered as part of the sustainability strategy.
Digitalisation as a catalyst for change
Digital innovation will be a significant contributor to measuring a performance baseline and subsequent optimisation. Aside from energy measurements, digital systems also have a considerable role to play in the broader sustainability arena, including safety, environmental and quality management. Manufacturing IT needs to step up to this requirement. Much of the pressure towards sustainable manufacturing is not new. Yet historically, IT software vendors have somehow failed to provide total solutions for determining a company's environmental performance. While this market is still maturing, you might need to source niche solutions from multiple vendors for your specific requirements.
Operational technology (OT) is equally on the back foot. Determining an energy baseline requires IT and OT to work closely together and remove old silos. Sustainable manufacturing digitalisation projects will likely overlap with other digital transformation initiatives where these previously separate functions will need to collaborate much more closely.
Implementing an environmental monitoring system on the right platform can be a catalyst and enabler for other digital improvement initiatives within the business. Productivity improvement, customer service, business model innovation and other digital initiatives will very likely, at the same time, drive resource efficiency gains. 4IR technologies are not only constrained to predictive maintenance and improved production planning. 4IR technology platforms like the IIoT and cloud are ideal for measuring and controlling resource optimisation and contributing materially towards sustainable manufacturing.
Conclusion
Get a baseline right with good KPIs, and your new, improved resource efficiency dashboard can ensure that the business is both more sustainable and at the same time has a unique competitive advantage. Sustainability is not about solving all the world's problems at once. More affluent countries can talk about 'net-zero', but poorer countries will still rely on carbon for a long time to come. Sustainable manufacturing is a genuine commitment by an organisation to quantify (measure) and reduce their negative environmental impact. Anything less will not be sustainable. Sustainability should be regarded as a business opportunity, not a threat. We do, after all, share the planet and most people accept that environmental sustainability is a journey into uncharted territory. But as residents of planet Earth, we all (or at least most of us) believe that those companies that fully embrace true sustainable manufacturing are the ones we want to have around in the future.
---
About Gavin Halse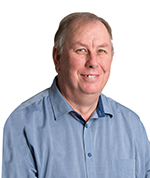 Gavin Halse
Gavin Halse is a chemical process engineer who has been involved in the manufacturing sector since mid-1980. He founded a software business in 1999 which grew to develop specialised applications for mining, energy and process manufacturing in several countries. Gavin is most interested in the effective use of IT in industrial environments and now consults part time to manufacturing and software companies around the effective use of IT to achieve business results.
For more information contact Gavin Halse, Absolute Perspectives, +27 83 274 7180, gavin@gavinhalse.com, www.absoluteperspectives.com
Further reading:
The importance of good project management
Iritron IT in Manufacturing
A structured way of organising work can help identify and resolve problems in an efficient manner before the implications have a chance to escalate.
Read more...
---
Experience Eplan Platform 2022
EPLAN Software & Services IT in Manufacturing
Eplan heralds the future of electrotechnical engineering with a focus on ease-of-use for both experienced users and for newcomers to its software.
Read more...
---
Is your company still using paper-based maintenance procedures?
KVMTech IT in Manufacturing
To better manage compliance and calibration services, it is critical to choose a solution with global asset compliance at the core.
Read more...
---
Digital transformation in mining
Endress+Hauser South Africa IT in Manufacturing
The mining industry is in a prime position to benefit from the adoption of digital technology across its operations.
Read more...
---
Get full value from factory floor data with data sciences
Omron Electronics IT in Manufacturing
Valuable information needs to be extracted from the data and presented to the right audience, at the right time and in the right way.
Read more...
---
Collaboration in the automation ecosystem
EPLAN Software & Services IT in Manufacturing
Data created in the engineering process must be shared with everyone involved in the process.
Read more...
---
Siemens' software for digital transformation of automotive design
Siemens South Africa IT in Manufacturing
Model-based development process and systems are used in Japan and globally to adapt to the biggest automotive transformation in 100 years.
Read more...
---
Is track and trace through the factory a waste of time?
Iritron IT in Manufacturing
Modern track and trace solutions are purpose-built to introduce as little disruption to the existing production process as possible, while also being flexible enough to cater for plants that range from fully manual to fully automated.
Read more...
---
Modularity for scalability
RJ Connect IT in Manufacturing
Businesses are looking for versatile solutions that are easy to maintain to ensure smooth operations while keeping costs down.
Read more...
---
Saryx launches TMP
Saryx Engineering Group IT in Manufacturing
The digital transformation that has swept the world in the past few years has fundamentally altered most people's approach to technology, with an increasing number seeking the ability to manage their 
...
Read more...
---