printer friendly version
From the editor's desk: Is additive manufacturing poised to go mainstream?
March 2021
News
As digital manufacturing technology pushes its way further towards the production floor, additive manufacturing (3D printing) is emerging as a viable option to complement the more traditional methods of serial production. In an environment of global warming, energy scarcity and dwindling resources, additive manufacturing offers producers an alternative way to eliminate the waste we usually associate with volume production based on a subtractive approach – machining a lump of metal, for instance.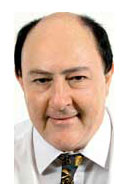 Steven Meyer.
Futuristically, the benefits extend even further along the supply chain, since it's been predicted that as the cost of 3D printers and materials comes down, certain parts will be cheaper to manufacture closer to, or even at, the point of consumption. In auto repair shops, for example, the need to hold stock of spare parts would be reduced if these could be printed on the premises, as and when they are required. Unfortunately ideals like this are still some way off, at least until we have quality control procedures in place to ensure that any relevant standards are upheld, particularly where things like vehicle safety are involved.
So where is additive manufacturing really at? For the moment, the answer is very much tied to the application. For instance, it is already quite common to use 3D printing to produce the jigs and fixtures needed for traditional mass production, but producing the parts themselves is still better done using techniques like plastic injection moulding, say.
For the time being, 3D printing is proving its value in volume production of parts where the geometry is too complex to allow mass production any other way. For example, Adidas turned to 3D printing when it wanted to produce an advanced sole for one of its latest sneaker designs. While the pattern was too complex to produce cost-effectively using traditional manufacturing methods, Adidas was able to turn out 200 000 soles in a short timeframe using a printing technique based on the use of photopolymer resins that solidify under the influence of a specific type of light source. For the Adidas wearer, the printed
sole provides more comfort and flexibility through its advanced lattice structure, which responds to individual movements. By contrast though, a producer of plastic flower pots is unlikely to find competitive advantage through the use of such advanced photopolymers, just at the moment.
What seems likely to happen then is that 3D printing will evolve through an era of 'hybrid' manufacturing techniques, rather than any kind of sharp and clear-cut transition to additive manufacturing. As more companies begin to produce printed parts in greater volumes, so the price points for additive technology and materials will continue to drop. Moreover, as printing techniques evolve and repeatability becomes easily achievable to the levels required for efficient quality control, the range of potential uses for 3D printing in mass production applications will expand. The ARC Advisory Group's Dick Slansky takes a detailed look at how this seems set to play out in the medium term, and some of the key technology drivers along the way. See the article http://www.instrumentation.co.za/12620r for more details.
Credit(s)
Further reading:
SKF bearings help Mars Rover collect samples on the planet's surface
April 2021, SKF South Africa , News
Enabling the Mars Rover's core operations in the harsh environment on Mars are Kaydon RealiSlim thin-section ball bearings, designed and manufactured by SKF.
Read more...
---
Water 4.0 for Botswana
April 2021, Siemens Digital Industries , News
Thanks to automation and electrical engineering from Siemens Solution Partner Moreflow, a new water treatment plant delivers 11 million litres of this precious resource every day.
Read more...
---
Comtest to represent Netscout
April 2021, Comtest , News
Comtest has announced that it now represents Netscout Systems, assuring digital business services against disruptions in availability, performance and security. Netscout's market and technology leadership 
...
Read more...
---
EtherCAT Technology Group (ETG) celebrates successful defence of America's Cup with Emirates Team New Zealand
March 2021 , News
The races featured a spectacular new class of boat that can reach over 100 km/h on or above the water thanks to canting hydrofoils with highly dynamic controllable flaps.
Read more...
---
Danfoss continues to invest in sustainable transformation
March 2021, Danfoss , News
Danfoss Drives office in South Africa is rolling out a series of thought leadership webinars on the topic of Energy Efficiency in 2020.
Read more...
---
Endress+Hauser and partners drive digitalisation towards customer value
April 2021, Endress+Hauser South Africa , News
The Endress+Hauser Open Integration partner programme unites thirteen manufacturers that want to ensure the streamlined interaction of their complementing products.
Read more...
---
New online control loop optimisation and tuning service
April 2021, Michael Brown Control Engineering , News
Michael Brown has introduced an online control loop optimisation and tuning consultation service designed to help plant engineers all over the world understand why their loops are not behaving the way 
...
Read more...
---
From the editor's desk: Sustainability – the holy grail of digital transformation
April 2021, Technews Publishing (SA Instrumentation & Control) , News
As we head into our post-pandemic future, one of the morals we are left with is the importance of sustainability in business. So, while industry leaders ponder how best to incorporate sustainability into 
...
Read more...
---
Iritron and the I3 Group build on synergies
April 2021, Iritron , News
Although 2020 was a tough year for everyone, Alwyn Rautenbach, CEO of the I3 Group, not only ensured its survival, but strategised to strengthen the business for future growth.
Read more...
---
ETG hosts first EtherCAT Interoperability Testing Week
April 2021 , News
The goal of the week-long digital event was to provide EtherCAT device developers with an online opportunity to improve the interoperability of their products as well as to gain practical EtherCAT development know-how.
Read more...
---