printer friendly version
How can manufacturers survive under the new normal to 2021 and beyond?
October 2020
IT in Manufacturing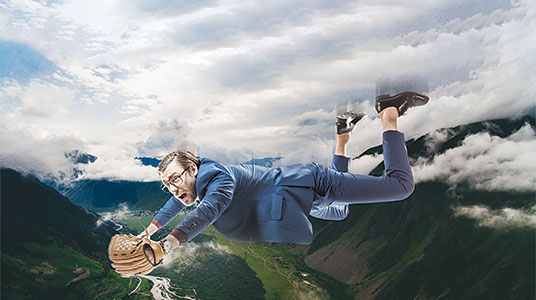 Thanks to COVID-19, businesses have had to embrace the trend of remote offices, and the manufacturing industry is entering the era of unmanned operations. Digital upgrades are becoming necessary to overcome physical limitations and adjust business operations to adapt to the current and future crises. How can companies adjust to the new normal and maintain efficient operations when social distancing is required to maintain safety?
Here are three key factors to consider:
Digitalisation of essential business operation data
Through this pandemic, companies have gradually become more open to digitalisation. While people already communicate online through collaboration tools, it is also possible for machines to transmit real-time data or even communicate with each other through digitalisation. Data can not only be stored on local servers but also in the cloud, improving accessibility. This allows production managers to receive and adjust processes in a timely manner even when they have to work remotely. Additionally, companies can analyse this data to direct and drive improvements such as increased yield rates or redesign of manufacturing processes to improve efficiency and margin.
Remote maintenance for critical machines
Over the past few months, the world has gradually adjusted to not being able to go out to work. Some business owners already invested in unmanned production lines, allowing production to continue. On the other hand, they worry about critical machines malfunctioning or becoming damaged and stopping production. Before the pandemic, owners who bought or leased high-priced machines would sign maintenance contracts with machine builders. However, these contracts may now be rendered void due to city-wide closures. During a lockdown, machine builders may not be able to perform on-site maintenance. This is resulting in the growing adoption of remote maintenance services, which were previously underutilised. Maintenance workers can now perform real-time diagnosis and maintenance for customers remotely. Through the IoT, critical machines can be quickly brought back online without requiring a person on site. This not only reduces the time needed troubleshoot issues, but also prevents employees from being exposed to dangerous environments.
Interconnection between decentralised micro-supply chains
COVID-19 has forced businesses to scramble to find new suppliers at short notice. This can be due to suppliers shutting down or because of a wave of anti-globalism, pushing companies to find alternative suppliers. The impact suffered by international supply chains may lead to the formation of multinational micro-supply chains to diversify risks. They offer better adaptability, allowing companies to shift resources, production, and logistics to respond to disruptions and changes in demand. But, in order to achieve a more agile and resilient supply chain, producers need to build and manage multiple micro-supply chains. This will trigger a rise in demand for real-time information across micro-supply chains to give a complete picture of the entire supply chain. With this information, companies can make real-time adjustments, analyse collected data, and use artificial intelligence (AI) to simulate different production models to determine the best path forward.
Credit(s)
Further reading:
SA company launches AI-based risk screening mobile app
October 2020 , IT in Manufacturing
The Instant Vitals app converts a mobile phone into a key vital signs medical device that could save lives when screening for Covid-19 symptoms.
Read more...
---
Danfoss debuts Alsense
November 2020, Danfoss , IT in Manufacturing
Danfoss has updated and enhanced its service offering to create a more sustainable, scalable and secure cloud-based portal for managing food retail operations.
Read more...
---
Digitalising mineral processing operations
November 2020 , IT in Manufacturing
Mining's accelerated move toward digital solutions is being supported by FLSmidth's decades of research and development. The company has over 80 projects underway to improve its mining-related offerings.
Read more...
---
Schneider Electric provides digital technologies to the mining industry
November 2020, Schneider Electric South Africa , IT in Manufacturing
"The organisation has invested significantly to develop a specialised competence in mining applications," explains Marc Ramsay, vice president industry business unit at Schneider Electric South Africa. 
...
Read more...
---
Wireless at the edge
November 2020, RJ Connect , Industrial Wireless
The ultimate goal of most industrial automation applications is to obtain actionable insights from data sources for more precise decision-making. To achieve this, businesses need to make their field data 
...
Read more...
---
Smart manufacturing and the new normal
November 2020, Absolute Perspectives , IT in Manufacturing
In manufacturing, it is likely that billions of dollars have been lost in 2020, while a high percentage of manufacturing jobs have been negatively impacted.
Read more...
---
Will OT take over MES?
October 2020 , IT in Manufacturing
Industry 4.0 forces the convergence where IT needs to knock on the door of a manufacturing plant and sell OT, not IT or MES.
Read more...
---
Get full value from data science
October 2020, Omron Electronics , IT in Manufacturing
As huge amounts of data become available from the factory floor, information must be extracted and presented to the right audience, at the right time, and in the right way.
Read more...
---
Predictive analytics for artificial lifts
October 2020, Emerson Automation Solutions , IT in Manufacturing
Machine learning and artificial intelligence applications in artificial lift systems have seen a growth in importance recently and are no longer a nice to have, but essential tools for well optimisation.
Read more...
---
Artificial intelligence in manufacturing
October 2020 , IT in Manufacturing
This article summarises the case studies presented at ARC's recent virtual European Industry Forum and shows potential usage of AI in today's smart factories.
Read more...
---