printer friendly version
Hotel sets new energy efficiency standard
February 2022
PLCs, DCSs & Controllers
Steigenberger Alsik Hotel & Spa in Sønderborg is not only the largest hotel in southern Denmark, but also one of the most sustainable and climate-friendly hotels in northern Europe. High-tech solutions ensure energy-efficient control of heating, ventilation and air conditioning (HVAC) systems. The automation is a result of a collaboration between Beckhoff and Danfoss.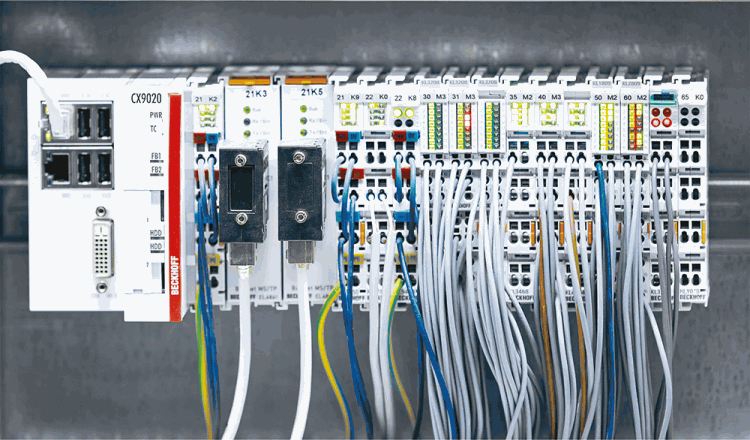 Image copyright: Nicolai Franzen.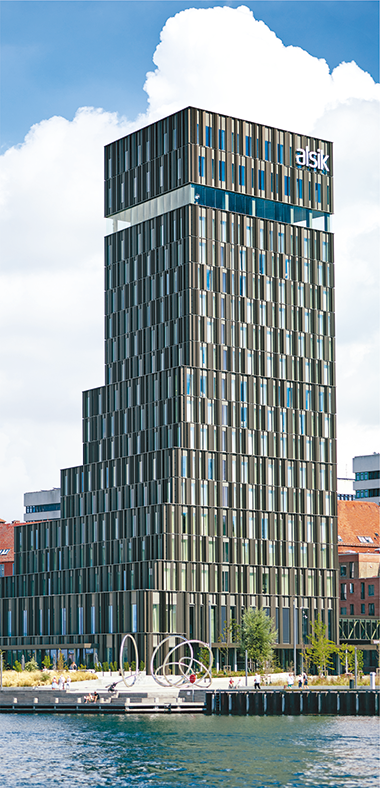 Image copyright: Nicolai Franzen. Alsik Hotel is a new 190-room landmark on the waterfront of the small historic town of Sønderborg.
In the hotel's basement and on the 18th floor, HVAC systems combined with state-of-the-art building automation ensure comfortable temperatures and air conditioning in the public areas, a spa with a floor space of 4500 m2 and the conference rooms.
Exceeding energy efficiency building regulations
A wide range of I/O components from Beckhoff, including 1170 analogue and 712 digital I/Os were used. In addition, a total of 48 embedded PCs from the scalable Beckhoff product portfolio were used as BACnet-compliant floor or equipment controllers. They provide the PLC functions for the building climate control and integrate them with the hotel's building management and booking system.
"From the beginning our vision was to create a state-of-the-art hotel with the highest possible level of automation to achieve maximum comfort for our guests. In addition, we wanted to achieve the highest possible energy efficiency and a CO2 neutrality of 76%. We want to be one of the most sustainable and CO2-neutral hotels in Northern Europe," says Michael Kurth, facility manager at Alsik Hotel.
Open technical standards are crucial
Close cooperation between Danfoss and Beckhoff paved the way for Beckhoff and Danfoss suppliers for these kinds of building automation applications. For Hotel Alsik, automation solutions were needed that would be freely programmable and would work smoothly with Danfoss components, including valves, ventilation units (AHU, air handling units), frequency converters, measuring devices and wireless components.
For more information contact Beckhoff Automation, +27 79 493 2288, danep@beckhoff.com, www.beckhoff.co.za
Credit(s)
Further reading:
Power supplies with EtherCAT interface
Beckhoff Automation Electrical Power & Protection
In the case of system monitoring, important operating parameters such as output current and voltage are transmitted in real time and updated continuously
Read more...
---
Standard-compliant differential current transformer
Beckhoff Automation Sensors & Transducers
The SCT5564 can be used as a residual current monitor and can measure DC and AC residual currents with up to 100 kHz frequency in the 0 to 2 A range.
Read more...
---
Pluggable system solution for control cabinet-free automation
Beckhoff Automation Enclosures, Cabling & Connectors
Beckhoff's MX-System provides maximum efficiency for machine builders, control cabinet manufacturers and end-users.
Read more...
---
ML compensates for 'cogging' in high-precision linear motion
Beckhoff Automation Motion Control & Drives
Using recorded data, the servo motor software trains a neural network which is ultimately integrated into the control system for current pre-control.
Read more...
---
Intrinsically safe EtherCAT I/O modules
Beckhoff Automation Fieldbus & Industrial Networking
As a robust alternative to IP20 solutions with their elaborate housing protections, EPX modules with IP67 protection rating enable reliable data collection.
Read more...
---
Beckhoff upgrade is music to Vienna State Opera's ears
Beckhoff Automation Editor's Choice
The sound system that had been in continuous use for over 20 years could no longer keep up with the sound standards set by modern systems.
Read more...
---
ABB white paper explores the future of DCS technology
ABB South Africa News PLCs, DCSs & Controllers
The company foresees a modular automation architecture that will evolve to address customer needs, becoming more open, interoperable and flexible.
Read more...
---
Beckhoff earns seat at the billion-Euro table
Beckhoff Automation News
2021 was the most successful business year in the company's history, with sales exceeding 1 billion Euros for the first time.
Read more...
---
Introducing Commander S and Marshal
PLCs, DCSs & Controllers
Control Techniques is launching a new member to the Commander family of drives and a revolutionary app named Marshal. Commander S provides a solution for applications that require plug-and-play control convenience straight from the box, while Marshal revolutionises how the user interfaces with the drive.
Read more...
---
Compact drive technology mobilises high-tech CT scanner
Beckhoff Automation Editor's Choice Motion Control & Drives
PC- and EtherCAT-based technology from Beckhoff delivers the desired viewing angles and mm-precise alignment of the X-ray source to the patient.
Read more...
---