printer friendly version
SAIMC: From the office of the CEO
July 2021 SAIMC News
The Identification of Engineering Work that has been in the making since 2000, was eventually gazetted in March this year. People now have roughly three years to comply – depending on your surname.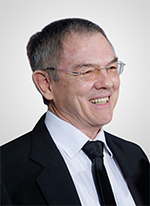 Johan Maartens.
Responsibility of companies
Companies not employing anybody that does engineering work can relax – this is not for you. Companies whose employees do perform engineering work, as per Identification of Engineering Work (IoEW), may also relax as long as they inform their customers that they are not qualified to do the design or give advice, in the case of companies responsible for sales and those companies that are their customers, must ensure that all work is signed off by a person registered with ECSA.
So what happens if you do not follow the rules stipulated in the Engineering Professions Act of 2000? I expect that nothing will happen because government does not have the resources to police this issue – until something goes wrong that is. Then investigators will dig through the paperwork and just like in the case of 'smooth tyres on your vehicle', you will be guilty no matter what the other party did.
So if I decide that my company will continue doing 'engineering work', how must I treat this resource of mine?
Companies often come up with slogans like: 'my employees are my most valued asset'. So, in order to start looking after this 'most important asset', what do you need to do?
• If you have candidates for registration in your employ, ensure that they get sufficient experience at the right level to be able to register.
• If you have employees who are already registered, you need to provide the necessary time for them to get sufficient Continuous Professional Development (CPD) points, so that they can remain registered.
• Allow them to join the appropriate Voluntary Association (VA) that will support them in their further development – and get a discount from ECSA for being a member of a VA recognised by ECSA.
• Allow them to participate in committee activities that will assist them in their quest for CPD points (they get points for serving on a VA committee).
• Allow them time to visit events that have been assessed for CPD points.
You are welcome to contact me for further information or you can contact ECSA directly at engineer@ecsa.co.za
The age of the Professional has arrived!
Yours in automation,
Johan Maartens.
Credit(s)
Further reading:
Remote monitoring keeps cherries cool
Sensors & Transducers News
The innovative and adaptable nature of the NviroSense system allows for various applications to be added on as per the client's requirements.
Read more...
---
Attaining a sustainable legacy
Technews Publishing (SA Instrumentation & Control) Editor's Choice News
Through this quagmire of crises and uncertainties, the wheels of industry must continue to turn if we are to sustain our modern way of life, and those wheels are, either directly or indirectly, powered by electricity.
Read more...
---
From Industry 4.0 to Industry Green.0
Rockwell Automation Editor's Choice News
As sustainability becomes a business imperative for manufacturing organisations, they must incorporate sustainability goals into every step of the business lifecycle – because purpose and profit must go hand in hand.
Read more...
---
Young unemployed graduate gets kickstart to his career
ABB South Africa Editor's Choice News
The training provided by ABB is hands-on and will see Momelezi Sifumba rotate through different departments and activities to ensure his practical experience is as well-rounded as possible.
Read more...
---
SAIMC: From the office of the CEO: Disruption is coming to a police station near you!
SAIMC SAIMC
While reporting my mobile phone stolen, I got to thinking: what value did the officer at the police station bring to the incident?
Read more...
---
SAIMC: Durban branch
SAIMC SAIMC
Sagadevan Kanniappen from WIKA tackled the interesting and relevant topic of pressure instrumentation protection and measurement stability methods for demanding applications.
Read more...
---
SAIMC: Johannesburg branch
SAIMC SAIMC
Having resumed monthly in-person technology evenings earlier this year following a protracted hiatus due to Covid-19 restrictions, on 13 July the SAIMC's Johannesburg branch hosted the instrumentation 
...
Read more...
---
SAIMC: From the office of the CEO: Government's dilemma
SAIMC SAIMC
South Africa needs to get serious about the education of its citizens – all of them. Racial discrimination, lowering of standards, adding 5% to scores, etc., are not practices that are preparing our citizens for a new industrial revolution.
Read more...
---
SAIMC: Durban branch
SAIMC SAIMC
News from the SAIMC Durban branch.
Read more...
---
SAIMC: Secunda branch
SAIMC SAIMC
News from the SAIMC Secunda branch.
Read more...
---