printer friendly version
More wondrous material discovered way back
February 2004
News
In the spirit of my last waffle on structural materials (Duralumin and Alclad) we shall have a look at an incredible material that has been around a long time - and very few know much about it. In 1932, only three decades after Duralumin was first produced, the lightest known solid material was first prepared. Called aerogel, this stuff is incredible. It looks like smoke, but you can grab it - not too tightly, mind you! Under moderate pressure the material gives and springs back. Press too hard and it shatters and crumbles. If you wet it, it turns to snot.
Quite bizarre, the 'smoke' appears moulded into a shape, with nothing wrapped around it to hold it together. Looking closely at it, your eyes have difficulty figuring out where to focus, like a hologram that refuses to disclose the image that it is storing. Incredibly light, it is around four times the density of air. Looking at it against a dark background, it looks like a blue fog, against a light background it looks like a yellow fog.
Besides having the lowest density of any known solid, aerogel has numerous other properties that are making it a sought-after material in a growing number of areas. It happens to be the best thermal insulator (100 times better than glass) and it has the lowest dielectric constant (1,1). It is incredibly strong for its weight - a cubic centimetre can support a brick - not bad for smoke!
Want to make some?
A metal alkoxide reacts with water, forming a metal hydroxide. In a condensation stage, two metal hydroxide molecules combine to produce a metal oxide molecule and the reaction liberates one water molecule.
Over time more and more condensation occurs and the metal oxide begins to link together in a three-dimensional network. When linked oxide particles span the container holding the solution, it has reached the gel point and has become what is called an alcogel (wet gel).
This alcogel consists of a solid part, formed by the three-dimensional network of linked oxide particles, and liquid water that fills the spaces within the network. Simply evaporating the water out of the matrix would cause it to shrink dramatically (keeping its shape) but often crack, and so a more crafty method is used to remove the water.
This is where it becomes awkward and very dangerous. It was discovered that alcohol could be made a supercritical fluid at attainable temperatures and pressures in a lab. (Supercritical fluids exhibit properties of both liquid and gaseous phases while having extremely low viscosity.)
Pressurised alcohol vapour and air is potentially explosive
The watery lump of alcogel is placed in this dangerous pressure chamber, and by carefully controlling the pressure and temperature of the chamber, the water is gently replaced with alcohol. The alcohol is then allowed to gently escape the gel, its supercritical properties enabling it to leave the gel without causing areas of vacuum within it, which would collapse the structure. With the liquid removed, the material is called an aerogel - as it is a gel filled with air instead of water.
Aerogels were making big news recently when they were being used as a 'net' to catch fast-moving comet material. The idea was that they needed to be able to capture these particles without altering them, so that they could be studied. As aerogels are mostly nothing, damage done to the collected particles would be kept to a minimum.
If you would like to know more about aerogel or the man who first made it, visit the Berkeley Lab's Microstructured Materials Group website: http://eetd.lbl.gov/ECS/aerogels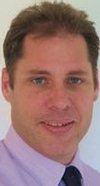 John Gibbs, Editor, SA Instrumentation & Control,
031 764 0593, john@technews.co.za, www.technews.co.za
For all your instrumentation & control needs, let your mouse do the walking: www.ibg.co.za
Further reading:
From the editor's desk: Is additive manufacturing poised to go mainstream?
Technews Publishing (SA Instrumentation & Control) News
As digital manufacturing technology pushes its way further towards the production floor, additive manufacturing (3D printing) is emerging as a viable option to complement the more traditional methods 
...
Read more...
---
WIKA SA opens online shop
WIKA Instruments News
Now customers in South Africa can order measurement technology directly from the manufacturer – simple, quick, secure.
Read more...
---
GE Invests $2,5 million in Johannesburg engineers
News
The Next Engineers program aims to increase the diversity of young people in engineering and reach 3500 local students.
Read more...
---
Webinar on radiometric level measurement
Mecosa News
Experts from Berthold discuss the advantages of a rod source/point detector arrangement.
Read more...
---
BMG's heavy-duty mechanical face seals
Bearing Man Group t/a BMG News
BMG's extensive range of seals and gaskets includes Trelleborg mechanical face (torric) seals, which have been specially engineered for rotating applications in arduous conditions.
Read more...
---
Zest customers can now buy online – anytime
Zest WEG Group Africa News
Zest WEG has linked its new E-Commerce facility to the organisation's website, allowing its customers to make online purchases.
Read more...
---
A new vibration test system for Dragonfly Aerospace
TANDM Technologies News
Dragonfly Aerospace is investing in a 3000 square metre design and manufacturing facility in Techno Park, Stellenbosch.
Read more...
---
Successful EtherCAT Interoperability Testing Week in Japan
News
With the recently concluded EtherCAT Interoperability Testing Week in Japan, the EtherCAT Technology Group (ETG) concludes this year's series of developer events in online format.
Read more...
---
Eaton Oxalis CCTV cameras available from Extech
Extech Safety Systems News
Extech Safety Systems is pleased to announce that it has been appointed by Eaton to sell the Oxalis CCTV cameras in southern Africa.
Read more...
---
Inspection, repair, maintenance all bread-and-butter work for Skyriders
News
Skyriders offers a variety of rope-access aided services to numerous industries, such as power generation, petrochemical, mining and facilities management.
Read more...
---