printer friendly version
Assisting basic services delivery with technology
April 2002
News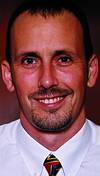 National Government has placed a high order of priority on the delivery of basic services to all the people of South Africa. This includes potable water and sanitation. Ronnie Kasrils, Minister of Water Affairs and Forestry, seems to be determined to pull out all the stops with recent estimates indicating that more than half of all South Africans already having access to 6000 litres of free water per month. However, in September last year the minister lambasted local government for the lack of delivery at the coalface. A 'lack of capacity' was cited as being the main reason for the poor performance.
There is little doubt that if Government's aggressive targets are to be met, technology will have to be embraced as a facilitator. This month's feature, focussing on water and wastewater management, seeks to highlight some of the technologies that can assist in the achieving of these goals. For example, the Kruger Park application shows how technology can be used to provide effective delivery of water services without increasing staff complements. Government has allocated billions of taxpayers' rands to water delivery - let us help them spend it effectively!
As a follow on to my comments in last month's column regarding ADSL technology, true to form Telkom has not yet announced the local launch of this means of connectivity - this despite assurances of a "definite first quarter announcement". At the time of going to print (early in April 2002), I was unable to get an official comment from Telkom on the matter.
For my sins I now wear a new hat, that of the newly elected President of the SA Institute of Measurement and Control. Held to coincide with Electrex 2002, the SAIMC AGM saw some new faces elected to its national council. The 2002 Vice President is Johan Steyn (Kübler Africa), with Piet Janse van Rensburg (Eskom - Kriel) and Tony Holme (Citect Africa) also elected to the council. Existing council members that retain their seats include Musa Duma (Siemens), Richard Teagle (Festo), Cornu Perold (Siemens) and Dick Perry (Fluor SA).
Judging by the turnout at the SAIMC's Bus Business Breakfast, there is still a significant interest in fieldbus technologies and their implementation. The breakfast, organised in conjunction with Reed Exhibitions, was held on the last morning of Electrex 2002. Attendees were invited to hear 'from the horse's mouth' some of the hard facts about fieldbus installations. The speakers, Paulo de Sousa (Ram-Tec), Altus Mostert (SAR Electronics) and Ricky Huyser (AST Group) presented their experiences in dealing with Profibus, ASI, DeviceNet and Interbus-S.
"Despite managing to acquire a larger venue for the breakfast, we still had to turn a large number of people away," commented Chris Townsend, partner at Cost Time Resources (CTR manages the secretarial functions of the SAIMC). "A large number of companies booked entire tables, with individuals making up the balance of the reservations."
Feedback from people that attended the breakfast was overwhelmingly positive. Piet Ferreira from Sasol had the following to say, "Thanks for an excellent breakfast! It was a true learning experience, worth the early morning drive from Secunda."
Graeme Bell
Editor, SA Instrumentation & Control
Further reading:
From the editor's desk: Is additive manufacturing poised to go mainstream?
Technews Publishing (SA Instrumentation & Control) News
As digital manufacturing technology pushes its way further towards the production floor, additive manufacturing (3D printing) is emerging as a viable option to complement the more traditional methods 
...
Read more...
---
Obituary: Steven James Meyer
January 1957 - January 2022
Technews Publishing (SA Instrumentation & Control) News SAIMC
It is with deep sadness and shock that we announce the sudden death of SA Instrumentation & Control Editor, Steven Meyer. Steven joined Technews in October 2007 in the position of Deputy Editor. His 
...
Read more...
---
ESG certified as Level 2 contributor to B-BBEE
News
Invicta Holdings Limited's Engineering Solutions Group (ESG) has achieved recognition as a Level 2 contributor to B-BBEE.
Read more...
---
Abrasive Flow Solutions celebrates its first year of business
News
Abrasive Flow Solutions (AFS) – specialists in the design and manufacture of slurry related valves – celebrates its first year of business.
Read more...
---
Microsatellite production gets a boost in Stellenbosch
TANDM Technologies News
Dragonfly Aerospace is investing in a 3000 square metre design and manufacturing facility in Techno Park, Stellenbosch.
Read more...
---
Danfoss doubles down on energy efficiency
Danfoss News
Danfoss encourages decision makers to act at COP26.
Read more...
---
Zest supplies SA's new gas helium project
Zest WEG Group Africa News
Zest WEG is supplying locally manufactured transformers, switchgear and substations to South Africa's onshore natural gas and helium project, Tetra4.
Read more...
---
Emerson announces commitment to venture capital initiative
Emerson Automation Solutions News
Emerson Ventures to focus on disruptive discrete automation solutions, environmental sustainability technologies and industrial software.
Read more...
---
Valve & Automation's new Secunda Valve Repair Centre
Valve & Automation News
On 1 November 2021, Valve & Automation's Secunda Valve Repair Centre opened at 18 Kingfisher Street, Ext 57, Secunda, Mpumalanga.
Read more...
---
SECO Process Instrumentation appointed East Rand agent for Yokogawa
SECO Process Instrumentation News
SECO Process Instrumentation, a consulting company in the fields of instrumentation, moisture analysers, pneumatics and VSD solutions, has recently been appointed as the East Rand agent for Yokogawa.
Read more...
---