printer friendly version
Monitoring in hazardous areas
February 2001
Sensors & Transducers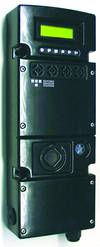 Monitoring processes and plant equipment in hazardous areas invariably introduces many additional factors when designing, installing and commissioning.
The wide choice of certified sensors, barriers, power supplies, data acquisition and transmission equipment can lead to problems with compatibility, cabling and software.
Trolex, designers and manufacturers of sensors and controllers for over 40 years, has addressed these problems by providing a range of equipment designed to meet international standards while capable of interfacing with standard control room PC equipment.
The range of sensors includes level, pressure, flow, temperature, vibration, gas, proximity, fire, together with audio/visual warning devices, LED indicator lamps, programmable trip amplifiers and programmable sensor controllers with communication facilities.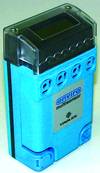 Each sensor is provided with an integral transmitter and the option of a display for local readout. Termination chambers are provided with four cable entries and generous space for 'ending-off'. The electronics module can be exchanged on-site without the removal of the sensor itself - so reducing maintenance costs and expensive downtime. Standard process connections mean that costly plant modifications are unnecessary.
Legislation regarding EMC emissions and immunity are becoming increasingly important considerations and it is reassuring to know that all Trolex sensors and monitoring devices have been subjected to the most rigorous tests - the special stainless steel reinforcement used in the sensor housing moulding ensures total compliance with legislation worldwide.
The control and display instruments for use with Trolex sensors all have convenient DIN rail mounting and can be quickly and simply mounted in suitable enclosures either on the plant or in the control room.
All units provide simple user-programmable functions and even a 'library' of engineering units - this means, for example, that a trip amplifier does not have to be specially ordered to suit a specific application - the user can easily select the units and functions to suit his requirements.
The Trolex Enviro Sensorstation is a very convenient method of monitoring any combination of toxic and flammable gases and even provides an auxiliary input which will accept a 4 to 20 mA signal from any other sensor, dust monitoring for example.
The unit has a high definition, full graphic display, two thousand point data logging and trend display for each sensor, a high intensity flashing alarm with associated audible alarm and output contacts. The datacomms output enables up to 32 Enviro Sensor-stations to communicate on one databus.
Equally important on the plant is the protection of personnel in areas where there is a risk of poisoning by toxic gas or explosions from inflammable gases.
The Trolex Enviro Multisensor is a portable battery-powered gas sensor which can monitor up to five gases and measure air flow.
There is a choice of 30 plug-in, calibrated, smart sensor modules and the Enviro Multisensor provides 2000 points of data logging for each sensor. The data can be downloaded in the safe area onto any PC. Temperature and pressure compensation is provided if the unit is to be used in particularly difficult conditions.
Trolex SA
(011) 397 6958
Further reading:
Engineers help British wine growers achieve success
Instrotech Sensors & Transducers
English growers realise that like all developing industries, as production grows so the need for efficiency increases.
Read more...
---
Steierl-Pharma uses smart cameras to modernise its labelling processes
Omron Electronics Sensors & Transducers
Steierl-Pharma of Herrsching, Germany, relies on the support of Omron automation experts for state-of-the-art labelling technology. By using a new labelling system with smart camera technology, the company 
...
Read more...
---
Brewery benefits from IO-Link devices
ifm - South Africa Sensors & Transducers
Marston's recently undertook a review of the fine ale room tank level indication system, to address certain issues.
Read more...
---
Inductive sensors with IO-Link
Turck Banner Sensors & Transducers
Turck's Banner's new non-flush sensors set new standards with maximum accuracy and smart additional information for condition monitoring.
Read more...
---
New compact capacitive sensor
Instrotech Sensors & Transducers
Instrotech has introduced a new series of capacitive sensors with more compact dimensions than older sensors on the market.
Read more...
---
Hot and cold rolling mills
Morton Controls Sensors & Transducers
One of the major consumables in steel production is the oil in water emulsion used to spray on the mill rollers to cool, lubricate and improve the finish of the final product, as well as assist with corrosion prevention and control friction.
Read more...
---
Controlling moisture content is crucial in food processing
SECO Process Instrumentation Sensors & Transducers
When it comes to food processing, excess moisture can ruin products and create unnecessary waste, economic losses and decreased productivity.
Read more...
---
High-performance photoelectric sensors
ASSTech Process Electronics + Instrumentation Sensors & Transducers
Wenglor's Type 2K photoelectric sensors within the PNG/smart product range have robust stainless steel 316L housings with IP69K protection.
Read more...
---
Omron launches new laser sensor
Omron Electronics Sensors & Transducers
New sensing technology detects difficult targets and reduces the need for complex installation design.
Read more...
---
Encoders with SAE J1939 interface
Turck Banner Sensors & Transducers
Turck Banner has extended its encoder portfolio with new encoders featuring the SAE J1939 interface, which is used particularly in mobile equipment.
Read more...
---