printer friendly version
Scada for Rand Water
July 2005
SCADA/HMI
Established in 1903, Rand Water is the largest water utility in Africa, delivering on average 3,5 million tons (3500 million litres) of some of the purest drinking water in the world to approximately 11 million people every day through local authorities, large industries and mines. The success of such an operation depends on the smooth running of a vast distribution network spanning 18 000 km2 plus 13 000 km2 of which is shared with other water utilities. With an annual turnover of more than R3 billion and assets in excess of R5 billion, customer satisfaction through the effective management, control and utilisation of its water delivery infrastructure is top of the agenda at Rand Water.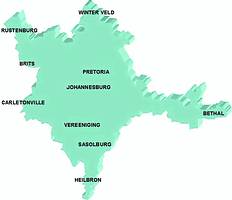 Rand Water's 'shop floor'
The Rand Water network consists of two major water treatment sites, 13 booster pumping stations, 3000 km of pipelines, 32 storage reservoirs and approximately 1500 customer meters (eg municipalities). This network is supervised by a wide range of control systems including a variety of PLCs, scada systems, meters as well as a diverse range of data networks and protocols.
Province-sized 'shop floor'
Rand Water's province-sized 'shop floor' required an approach that would help it integrate control and collate information in order to optimise the use of existing assets and streamline infrastructure utilisation. The time had come to aggregate the information from the distributed databases and to make this information available to operational management for monitoring the whole operation of bulk water supply throughout Rand Water's network at a glance. This was the start of the ArchestrA-based Rand Water Control Centre project. The project goals include:
* Remote measurement of mission-critical variables such as water flow and quantity, pH, turbidity, chlorine levels, conductivity, reservoir levels and pipeline pressures.
* Calculation of water balances in order to assist with the identification of problem areas, faulty instruments as well as the calculation of the network's efficiency in future.
* Central monitoring of water quantity and quality.
* Central overview/dashboard of operations.
* Central alarming and reporting.
* Integration of a variety of disparate systems.
* Linking up systems and meters not yet on the LAN/WAN.
"Due to its scope, the Control Centre project is more of a journey rather than a project," says Les Lange of Rand Water. "What appealed to us about Wonderware's ArchestrA, was that it provided the 'Galaxy' concept for the unification of networks and information repositories through a single transparent tag name database. Although they are geographically distributed over the whole of Gauteng and beyond, we can now treat all our sites as a single entity or Galaxy. This will eliminate islands of information and present us with a unified and centralised information repository that is available to all. This approach is also leading to an easier development and deployment of standards through a central control point that is also facilitating software change management. The other reasons we chose Wonderware are its large installed base both locally and world-wide as well as the strong local support and availability of skills."
Most KPIs defined at the start of the project are now available, the various disparate systems are being integrated and the operations staff are very satisfied with developments.
"We have found integration with ArchestrA to be easy," says Dries van Schalkwyk of Control Systems Integration. "DDE, Suitelink, OPC ... anything goes. The ArchestrA environment is also helping to reduce engineering costs through the development, deployment and maintenance of standards such as the S88 naming convention. These now apply to the whole organisation."
ArchestrA's use of object technology means that the information, control, alarming and other criteria for plant items such as pumps and valves is defined in a template. If a change is required, only the template needs to be edited and this change will then automatically propagate to every instance of that item in the network. "This makes it easy to define and maintain standards and also reduces engineering costs when installing a new plant or maintaining an existing plant," adds Lange.
"We see ArchestrA as an excellent solution for our needs," says Lange. "It maps well to our primary objective of an integrated and unified 'shop floor' and provides the necessary infrastructure to safeguard our extensive existing investments and assets."
Project summary:
* Project goal: The integration of a vast and geographically distributed information network to support regional and central decision-making.
* Plan of action: Select a solution that would provide the ability to measure mission critical values remotely, calculate water balances (eg, measure distribution network efficiency), monitor water quality centrally, monitor alarms and integrate disparate systems.
* Selected solutions: Wonderware's ArchestrA/Industrial Application Server, InTouch scada/HMI, IndustrialSQL Server realtime historian and Active Factory reporting tool.
* Derived benefits: the single and integrated business view and control of Rand Water's extensive network assets through the integration of its insular control systems.
* System integrator: Control Systems Integration.
For more information contact Justin Tweedie, Futuristix, 011 723 9900, justin@futuristix.co.za, www.futuristix.co.za
Credit(s)
Further reading:
Asset Performance Management 4.0 and beyond with risk-based maintenance
Technews Industry Guide: Maintenance, Reliability & Asset Optimisation 2020, IS³ - Industry Software, Solutions & Support , Maintenance, Test & Measurement, Calibration
Implementing Asset Performance Management (APM) 4.0 enables the transition to full risk-based maintenance for improved asset performance, increased asset reliability, reduced risk, and ultimately, maximum return on asset investments.
Read more...
---
IS3 partners with Izinga Integrated Solutions
September 2019, IS³ - Industry Software, Solutions & Support , News
On 24 July, IS³ – Industry Software Solutions and Support welcomed Izinga Integrated Solutions as a strategic solutions provider for AVEVA's asset performance management (APM) Solutions. Izinga is a 
...
Read more...
---
Will the IIoT kill scada, or lift it to new heights?
Technews Industry Guide: Industrial Internet of Things & Industry 4.0, Adroit Technologies , SCADA/HMI
Dave Wibberley, managing director, Adroit Technologies, shares his views on where scada is headed in the era of the Industrial Internet of Things.
Read more...
---
A technology evolution unfolds at X-Change 2019
May 2019, IS³ - Industry Software, Solutions & Support , News
IS
3
and AVEVA reimagine asset optimisation and new ways of work in tomorrow's digitally enhanced manufacturing plants.
Read more...
---
Collaborative robots
Africa Automation Fair 2019 Preview, Cobots , SCADA/HMI
Cobots is showcasing its range of collaborative robots. These robots make it simple and affordable for humans and machines to work together without a safety cage. Cobots can easily be implemented in small 
...
Read more...
---
Management overview of assets
Africa Automation Fair 2019 Preview, IS³ - Industry Software, Solutions & Support , IT in Manufacturing
IS³ is showcasing the Integrated Command and Control Centre, which can be used as a management overview of assets. This features AVEVA Software Solutions, including Predictive Analytics, AVEVA Net, Control 
...
Read more...
---
Machines that manage real-time resources
Africa Automation Fair 2019 Preview , SCADA/HMI
iBOS Industrial is changing the way we maintain and respond to machine level events with technology that effectively manages real-time resources (people) from the machine level.    Health and safety, 
...
Read more...
---
Understanding how predictive analytics tools benefit power utility management
Technews Industry Guide: Maintenance, Reliability & Asset Optimisation 2019, IS³ - Industry Software, Solutions & Support , IT in Manufacturing
This paper reviews how predictive analytics tools can be applied to both utility operations and maintenance.
Read more...
---
Be part of the ultimate journey at X-Change 2019
March 2019, IS³ - Industry Software, Solutions & Support , News
The 4th Industrial Revolution and the New Way of Work through Edge-to-Enterprise solutions.
Read more...
---
IS³ extends portfolio to include AVEVA's Engineer, Construct and Procure software
March 2019, IS³ - Industry Software, Solutions & Support , News
IS³ - Industry Software, Solutions and Support recently signed an extension to the contract with AVEVA, which now extends its portfolio to include the Engineer, Construct and Procure software solutions. 
...
Read more...
---