printer friendly version
S88 and batch processing - selling the standard
April 2004
IT in Manufacturing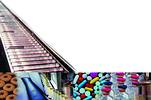 Standards exist to facilitate understanding and communication, help optimise revenue, impose a common reality and prevent the tedious re-invention of the wheel for every new project. S88 is no exception. Although the benefits of S88 may be obvious to some, they are not necessarily as obvious to the people that hold the purse strings. What follows will hopefully change that.
First of all, a definition: S88 defines hierarchical recipe management and process segmentation frameworks, which separate products from the processes that make them. The standard enables re-use and flexibility of equipment and software and provides a structure for coordinating and integrating recipe-related information across the traditional ERP, MES and control domains - a bit of a mouthful, but it says it all.
The S88 standard is intended for people who are:
* Involved in the design, construction or execution of batch processes.
* Responsible for the development of batch control and the associated software.
* Involved in the design and marketing of products in the area of batch control.
In order to justify the use of S88, it is important to link its technical benefits to the business benefits of such an implementation.
S88 isolates recipes from equipment. When the software (S88-compliant or otherwise) that defines a product (recipe procedure) and the software to run equipment (phase logic) are in the same device (such as a PLC or DCS), the two different sets of code eventually become indistinguishable and, in some cases, inseparable. This makes recipe and equipment control difficult, if not impossible, to maintain. Every additional ingredient and process improvement can lead to lengthy and error-prone software changes. Documenting and validating such a system is also extremely difficult, and doubly so if not S88-compliant.
If recipes are kept separate from equipment control, however, the manufacturing process is more flexible and can provide significant advantages: Automation engineers can design control software based on the full capabilities and performance of the equipment rather than on the requirements of the product. Similarly, scientists, process engineers or lead operators who create the recipes can now easily create and edit them.
Separating products from the process that makes them raises the bar on plant flexibility. Equipment that may currently be constrained to one or a limited number of products may be able to accommodate more, improving overall equipment effectiveness (OEE) metric - a metric that has become the crucial link between the financial and operational performance of production assets.
Ability to duplicate
S88 modularity allows easier global replication and better return on investment. If written properly, equipment functionality can be duplicated with minimal code changes, significantly reducing the time needed to implement subsequent projects. With S88, recipes are also more transportable between sets of equipment or between plants. Also keep in mind that a modular approach tends to reduce software complexity. This can lead to easier maintenance, troubleshooting and validation.
Speaking of validation, S88 design concepts make validation easier. A modular S88 design will allow one to validate (and revalidate) procedures and equipment separately. With well-written equipment phases, for example, once Phase A is validated, modifying other phases will not upset Phase A's validated state.
Also, validating a recipe procedure is easier once the phases are validated. Since recipe procedure code is decoupled from equipment phase code, the need to revalidate a recipe procedure does not necessarily require that all phases be revalidated. Theoretically, one can validate new additions to a process or revalidate changes to a process faster. Moreover, the S88 modular design approach helps minimise the risk that a change to one part of the process will affect another. Validating new additions to a process or revalidating changes to a process faster, results in the product making it to the market quicker.
Common terminology and models make communicating with customers and vendors easier and reduces integration effort. This common reality helps the business, its vendors and customers communicate successfully, making it more likely that the system installed is the system that customers wanted. S88 helps better define the manufacturing process, since common terminology and models help us know what questions to ask. Working with more than one vendor can also be easier. If everyone follows S88, they have a better chance of successfully integrating products from different vendors. Also, common frameworks help integrate multiple process systems with common company functions like IT.
Plant disparity
Yet another benefit of common frameworks is the elimination of disparity between plants. This helps manufacture the same product consistently at multiple plants and also helps to prepare one plant to be a contingency for another.
S88 helps track data. Before reading what follows, it is important to note that S88 is structured to handle all levels of automation. In other words, S88 can be applied to a fully automated system or to a completely manual system, or anything in between. While some of the benefits explained below are realised through automation, one may not want to give the decision-makers the impression that the entire plant must be automated to reap the rewards of S88.
Automation
S88 software packages capture data automatically in realtime and track the state of the batch in a log that can be integrated with a data historian or data warehouse - a far cry from tedious, error-prone and untimely manual data capture. Many packages allow the user to capture information like operator commands, the status of equipment phases and failures encountered. With this information, production processes and procedures can be altered to improve quality, minimise waste and reduce costs. Without automation, these problems may never even be identified. In addition, reducing manual paperwork frees up operators' time for higher-value activities.
Increased product quality will often result when more detailed, realtime information is available about the batching processes. This information can provide warnings to operators if processing parameters are expected to fall outside of specification. The operators can then correct the problem before the product falls out of spec.
With this information at hand, product quality investigations go faster, helping with more-informed batch dispositions. This data can also feed other systems (eg, OEE measurement), helping plant staff learn where variances are occurring in their process. Understanding variances is expected to lead to the identification of waste and a more consistent product, subsequently reducing operational costs.
Stops, starts and recoveries
S88 provides guidelines on managing a batch operation. A robust batching operation that includes methods of holding and restarting is very important to the success of a manufacturing process. In particular, recovering from abnormal events is one of the most difficult parts of batch control. In many non-S88 installations, automatic recovery is not implemented and operators and/or engineers are needed to get equipment and the recipe back in synch. Since S88 suggests a standard set of states, it provides engineers with an opportunity to consider how abnormal events should be handled when designing the system.
Conclusion
Using modular batch automation with S88, companies have reported a 20% improvement in process cell throughput, a 20% reduction in batch cycle time, a 10% increase in product yield, a 33% reduction in project start-up time and/or a 30% reduction in implementation cost.
There is no CFO who can argue against facts like these.
Acknowledgement: The above contains extracts from an article by James H. Parshall previously published in Control magazine, copyright 2000, 2004 by Putman Media Inc www.controlmag.com
For more information contact Mike le Plastrier, Futuristix Advanced Control Systems, 011 723 9900, mike@futuristix.co.za, www.futuristix.co.za
Credit(s)
Further reading:
What does digitalisation mean for food product safety?
Endress+Hauser South Africa IT in Manufacturing
Product safety remains a vital topic for achieving food security across the globe. To date, many manufacturers still question whether digitalisation can help reduce the effort involved in process optimisation, production monitoring and system installation.
Read more...
---
Digital twins enhance asset productivity in oil and gas applications
IT in Manufacturing
The ability to continue through various production cycles with zero unplanned downtime means that practical efficiencies using digitisation are essential.
Read more...
---
IaaS – paying for the experience but not the assets
Schneider Electric South Africa IT in Manufacturing
Infrastructure-as-a-Service has emerged as a feasible option that maintains crucial infrastructure such as IT, power consumption and business continuity while organisations focus on their core business.
Read more...
---
Siemens extends Xcelerator portfolio
Siemens South Africa IT in Manufacturing
Siemens Digital Industries has announced the release of NX Automation Designer software and NX Industrial Electrical Design software, a new suite of solutions that provide a central design application for industrial, electrical and automation design.
Read more...
---
Intelligent automation for Industry 4.0
IT in Manufacturing
Jumo smartWARE Evaluation is a software solution that allows browser-based process data analysis via customised dashboards.
Read more...
---
Simplifying the management of hybrid IT environments
Schneider Electric South Africa IT in Manufacturing
With the ongoing move towards hybrid cloud environments there comes an extra layer of complexity; nothing is ever as simple as it seems.
Read more...
---
Server engine for increasing machine learning requirements
Beckhoff Automation IT in Manufacturing
TwinCAT Machine Learning offers further inference engine.
Read more...
---
OPC Classic data connectivity notice
Moore Process Controls IT in Manufacturing
During June, Microsoft released a security update that changed how the Windows operating system enforces DCOM security. As a result, OPC communications relying on DCOM may stop working when the Windows changes start to be enforced in 2022.
Read more...
---
The importance of good project management
Iritron IT in Manufacturing
A structured way of organising work can help identify and resolve problems in an efficient manner before the implications have a chance to escalate.
Read more...
---
Experience Eplan Platform 2022
EPLAN Software & Services IT in Manufacturing
Eplan heralds the future of electrotechnical engineering with a focus on ease-of-use for both experienced users and for newcomers to its software.
Read more...
---