printer friendly version
Moeller group acquired by new investors
February 2004
News
A group of pension funds advised by Advent International Corporation, of Boston in the United States, has acquired 100% of the shareholding of the Moeller group of companies, one of Germany's largest privately owned producers of industrial and building automation components and systems.
Advent International is one of the biggest international private equity groups, with offices and affiliates worldwide. In Europe alone it has invested more than 120 companies with a combined enterprise value of more than 10 billion Euros. Advent's investors are the pension funds of large corporations, such as Nestlé, General Motors and the Royal Bank of Scotland.
The value of the Moeller acquisition has not been disclosed. Moeller states that as a result of the transaction, the capital structure of the company, founded in 1899, will be improved and a platform created for its successful growth and enhanced competitiveness.
Commenting on the transaction, Ralf Huep, general manager of Advent International in Germany, said: "As a world-class company with a strong market position, a portfolio of high quality products and an excellent customer base, Moeller has great future potential. Our plan is to work with the management to refocus the business on its core strengths, to increase its market penetration, and to take advantage of global growth markets. We will continue the streamlining process which was initiated by the company several months ago, to optimise the company's business processes and to increase its profitability."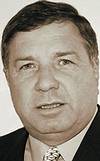 David McLemore
Cooperation with present management is a precondition of Advent's acquisition of the company. Moeller's management board, Theo Kubat (CEO), Robert Gaertner (CFO) and Joachim Goeddertz will be joined by two new board members, Uwe Alwardt and Dave McLemore, "both of whom have considerable experience and a proven track record in the electronics/industrial technology sector," says Huep.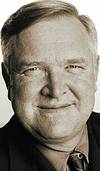 Theo Kubat
In a joint statement, Kubat and Gaertner said: "With Advent on board, we will be able to further expand our market position on the global market and enhance the level of service to our customers throughout the world."

Robert Gaertner
The acquisition of Moeller by Advent International, introducing a reinvigorated business strategy, has resulted in continued support for the company from a banking consortium led by Commerzbank.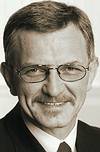 Joachim Goeddertz
Thomas Boehm, pool leader of the banking consortium, said: "We are pleased that the consortium, which has traditionally financed the Moeller Group, will continue to support the business. It is indicative of the confidence that we have in the partnership between Moeller and Advent International and in the future success of the company."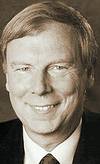 Uwe Alwardt
Headquartered in Bonn, the Moeller Group of Companies has about 11 000 employees worldwide, generating annual revenues of approximately one billion Euros from 32 production facilities. The Group has a diversified global sales network with more than 40 sales subsidiaries and distributes products into more than 80 countries around the world, selling directly to industry, distributors and wholesalers. The company enjoys a strong position in the growing European low voltage components, automation and systems markets.
For more information contact Moeller Electric, 011 977 0700
100-year history
The Klöckner company was founded by Franz Klöckner in 1899. Renamed Klöckner Moeller in the 1940s, it experienced steady growth over several decades, based on its technological expertise and its close customer relationships.
Gert Moeller took over the business from his father in 1962 and has headed the business successfully for over 40 years. In the late 1990s, Klöckner Moeller successfully continued to broaden its product range and undertook several acquisitions, such as Felten & Guilleaume AG in 1998. Klöckner Moeller was renamed Moeller in 1999 and in 2000 began a process of optimisation of selected business processes to increase profitability.
Advent International is one of the largest, longest-established and most experienced international private equity groups. Its coverage is the broadest of any private equity house, with offices and affiliates in 25 countries across Western and Central Europe, North America, Latin America and Asia Pacific. Advent International normally recommends investment only in companies not yet listed on stock exchanges. Since its inception, funds advised by Advent have invested in over 500 companies in 35 countries. Some 130 of the invested companies have floated on 20 exchanges around the world.
Further reading:
From the editor's desk: Is additive manufacturing poised to go mainstream?
Technews Publishing (SA Instrumentation & Control) News
As digital manufacturing technology pushes its way further towards the production floor, additive manufacturing (3D printing) is emerging as a viable option to complement the more traditional methods 
...
Read more...
---
WIKA SA opens online shop
WIKA Instruments News
Now customers in South Africa can order measurement technology directly from the manufacturer – simple, quick, secure.
Read more...
---
GE Invests $2,5 million in Johannesburg engineers
News
The Next Engineers program aims to increase the diversity of young people in engineering and reach 3500 local students.
Read more...
---
Webinar on radiometric level measurement
Mecosa News
Experts from Berthold discuss the advantages of a rod source/point detector arrangement.
Read more...
---
BMG's heavy-duty mechanical face seals
Bearing Man Group t/a BMG News
BMG's extensive range of seals and gaskets includes Trelleborg mechanical face (torric) seals, which have been specially engineered for rotating applications in arduous conditions.
Read more...
---
Zest customers can now buy online – anytime
Zest WEG Group Africa News
Zest WEG has linked its new E-Commerce facility to the organisation's website, allowing its customers to make online purchases.
Read more...
---
A new vibration test system for Dragonfly Aerospace
TANDM Technologies News
Dragonfly Aerospace is investing in a 3000 square metre design and manufacturing facility in Techno Park, Stellenbosch.
Read more...
---
Successful EtherCAT Interoperability Testing Week in Japan
News
With the recently concluded EtherCAT Interoperability Testing Week in Japan, the EtherCAT Technology Group (ETG) concludes this year's series of developer events in online format.
Read more...
---
Eaton Oxalis CCTV cameras available from Extech
Extech Safety Systems News
Extech Safety Systems is pleased to announce that it has been appointed by Eaton to sell the Oxalis CCTV cameras in southern Africa.
Read more...
---
Inspection, repair, maintenance all bread-and-butter work for Skyriders
News
Skyriders offers a variety of rope-access aided services to numerous industries, such as power generation, petrochemical, mining and facilities management.
Read more...
---