printer friendly version
Will the IIoT kill scada, or lift it to new heights?
Technews Industry Guide: Industrial Internet of Things & Industry 4.0
SCADA/HMI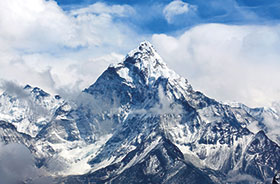 In 2017, Gartner predicted that more than 20 billion IoT devices would be connected by the end of 2020. Of these, about 7,5 billion will be business related. This begs the question: What impact is this new level of interconnected-ness expected to have on traditional control platforms? In search of an answer, we got together with local scada developer and expert, Dave Wibberley.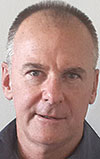 Dave Wibberley.
"I believe we are entering an age of hybrid solutions," he begins. "Scada architecture has its strengths and weaknesses as do the technologies of the IIoT. But, if we combine the two intelligently, we can solve problems that were simply not viable using traditional scada platforms by themselves."
Strengths and weaknesses discussed
The strengths of conventional scada architecture are tied to the proprietary nature of ownership by the end user. The system is installed locally (on the site), which eliminates the risks of trying to control a large plant from a remote (cloud-based) application. Since the hardware is application specified, control and data retrieval are both fast, due to the very low latency intervals incurred on the local network. Also, any proprietary information, in terms of process improvement amongst others, belongs to the owners alone.
"In the context of weakness, scada systems have grown increasingly complex in order to provide all the data-intensive functionality that plant owners require nowadays," stresses Wibberley.
What he is alluding to is that as scada has become increasingly 'IT complex', so too have the associated communication networks and security requirements. Put into context, around 80% of Adroit's current support calls are network related. The OT vs IT riddle in action: OT personnel do not have the necessary IT skills, and IT personnel do not have the necessary time to maintain the control system networks. Patches and updates to operating systems are other areas of concern. It's a vicious cycle because the problems grow almost exponentially in relation to the level of interconnectedness.
The neat thing about the cloud-based technologies of the IIoT is that they offer solutions to many of these problems.
"The cloud brings a known, scalable infrastructure to the party," explains Wibberley. "Moreover, it comes pretty much maintenance free as far as the scada vendors and end users are concerned. All the problems, along with expensive machine upgrades and hot-standby alternatives, become the cloud operators' challenges – and they are very well equipped to handle them. Ditto when it comes to having the skills and resources to keep everything running acceptably."
The disadvantage of course is communi-cations and latency. You don't want your fast control loops or critical safety processes running in the cloud – at least not yet. 5G potentially offers a solution, but even if it were ubiquitously available, Wibberley believes there is just too much data associated with such processes to make it economically viable. And he is in a position to know.
The value in the cloud
Suddenly it all becomes clear. The twists and turns of our discussion reveal the mother lode. The cloud offers access to resources on a scale that was simply unimaginable before.
"Think about a mining operation in the middle of nowhere that wants to implement a data-mining project designed to improve its yields," says Wibberley, animated now. "In the past it would have cost a fortune to bring in consultants with the skills necessary to develop such a system. Now, thanks to the cloud, they have the option to access the type of knowledge-workers that very few companies can afford to employ full time. Software as a Service (SaaS) and the new global connected and outsourced workforce makes this a viable and affordable option."
The cloud's fabric (infrastructure) is designed to make it easy for organisations to share data through apps. This makes it affordable for companies to communicate whichever of their data they please with whoever they like, anywhere in the world. Something that was laborious and expensive before just became cost-effective and real-time.
"This is where I see the cloud adding value to a traditional scada solution," continues Wibberley. "And it could happen in many ways. Since they now have access to a global resource pool, the company could subcontract a data expert in India, for arguments sake, to do the work for them. All the necessary information sharing would happen through the cloud using apps. Or, if there was a suitable cloud-based service already available, they could simply subscribe to that. The former gives them a more exclusive solution, while the latter is immediately available and probably the cheaper option."
It's a convincing argument, and scalable too. Exactly the same line of reasoning can be applied whether the work involved is custom report generation, dashboard development, or a more advanced AI related project. (It also creates an opportunity for knowledge-worker consumers to rank the quality of service from their various suppliers – but that's another story.)
Putting the pieces together
The strength of the scada (system control and data acquisition) solution lies in its ability to control large plants and complex processes in real-time. The weakness is the increasing IT complexity associated with all the additional data processing and report generation functionality required for plant owners to squeeze that extra mile out of their assets.
How fortuitous then that this is exactly where the cloud offers strength.
"I don't believe that we will see large plants moving the control side of their scada solutions to the cloud anytime soon," elaborates Wibberley. "What I think we definitely will see though is a move to hybrid solutions that combine the strengths of scada with the strengths of the cloud to create a new generation of ever more powerful systems. The cloud offers us a way to process data that simply cannot be replicated in a single scada platform. The scada platform, on the other hand, spares the time critical safety and process control loops from the inherent latency and other risks associated with cloud-based applications."
So will the IIoT kill scada?
"In my view it will raise it to new heights," postulates Wibberley. "Even though it is technically possible to put scada platforms in the cloud, I find it unlikely that legacy systems will be moved there en masse, along with the intellectual property accumulated over decades. Large solutions will go hybrid, probably incorporating some edge computing functionality in addition to the cloud-based services.
"What we might very well start to see appear in the cloud though are cut-down, modular 'scada-like' platforms, for use in smaller applications that cannot justify the cost of a full-blown solution. A farmer maybe, who wants to monitor 20 or 30 parameters in order to manage their agricultural operation more efficiently. But this is hardly going to kill scada, it's simply going to make it accessible to so many more applications. What it does imply though, is that scada vendors will need to stay on their toes if they hope to take advantage of these newly emerging opportunities."
For more information contact Dave Wibberley, Adroit Technologies, +27 11 658 8100, davew@adroit.co.za, www.adroit.co.za
Credit(s)
Further reading:
Are automation suppliers starting to get the picture?
Iritron Editor's Choice SCADA/HMI
The increased graphical abilities of software resulted in automation vendors developing increasingly advanced graphics capabilities in their products. Users were quick to adopt and use the 'pretty pictures'. But a new way of thinking is starting to become prevalent, and vendors should be taking note.
Read more...
---
Performance data on big screens boosts productivity
Omniflex Remote Monitoring Specialists SCADA/HMI
Visualising plant performance data on a big screen for everybody to see has become a mandatory requirement. Any size large screen HDMI display can be used with the EasyView FHD from Omniflex, enabling full dynamic 1080P HMI visualisation of any plant process or strategic KPI derived directly from the plant process.
Read more...
---
Intuitive solution for process engineering
ASSTech Process Electronics + Instrumentation SCADA/HMI
With the aid of various Jumo smartWARE features, an integrated solution can be implemented from the sensor to the cloud.
Read more...
---
Ultra-robust HMIs with IP67 protection rating
Turck Banner SCADA/HMI
Turck Banner's TXF700 series enables cabinet-free operating and installation concepts at operating temperatures between -20°C and +55°C.
Read more...
---
One-size-fits-all HMI platform
Pepperl+Fuchs SCADA/HMI
In the process industry, the requirements for product quality are extremely high. HMI devices, which are used for operating and monitoring the processes, also must meet the highest demands. Pepperl+Fuchs 
...
Read more...
---
HMIs for food industry and outdoor areas
Turck Banner SCADA/HMI
Turck Banner has expanded its TX700 HMI/PLC device series with new variants for food and beverage applications, as well as high-brightness displays for sunlight readability.
Read more...
---
Control software library for sugar producers
SCADA/HMI
ABB has launched its latest release of ABB Ability Sugar Library, enhanced with new functionalities to serve as a control engineering inventory for sugar manufacturers. It helps to reduce engineering 
...
Read more...
---
Adroit connection to solar powered VSDs
Adroit Technologies Motion Control & Drives
Adroit Connect is a simple and cost-effective solution that allows users to remotely monitor their Mitsubishi solar VSDs, change parameters from anywhere and save unnecessary trips to site.
Read more...
---
Robust HMI devices with all-round IP67 protection
Turck Banner SCADA/HMI
Turck Banner's new TXF700 series offers an ultra-robust HMI series with complete all-round protection to IP67 for use at temperatures between -20°C and 55°C.
Read more...
---
Turck Banner expands HMI range
Turck Banner SCADA/HMI
Turck Banner has expanded its TX700 HMI/PLC device series with new variants for food and beverage applications, as well as high-brightness displays for sunlight readability.
Read more...
---