printer friendly version
Pipeline integrity management
April 2018
Maintenance, Test & Measurement, Calibration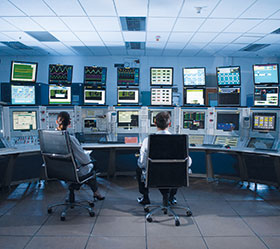 Pipeline integrity is a term that encompasses many things today, but basically means that the pipeline is working properly. Meanwhile, pipeline integrity management is defined as a comprehensive management programme carried out by pipeline companies to ensure a hazardous commodity is not inadvertently released, and to minimise the impact if a release does occur. Obviously, this is a top concern for all pipeline operators. As a result, pipeline integrity management becomes a layered process of prevention, detection and mitigation of failures. Although each of these categories is critical to minimising the harm to pipeline operations and the surrounding environment, regulators, pipeline companies and vendors have focused primarily on detection strategies and best practices from a real-time monitoring perspective.
In many ways, this makes sense, as most of the information gathered and actions associated with detection occur in real time. The consequences of failure in this area are predictable, immediate and often grave.
However, we must ensure that, as an industry, we continue to place a strong emphasis on attempting to prevent an unscheduled commodity release from occurring in the first place. Rather than focusing strategies and investment on reacting to potential issues, pipeline operators can be taking significant proactive steps in real time to avoid unscheduled commodity releases. As they say, the best defence is a good offence.
Getting it right during design and construction
Designing and constructing a pipeline sounds easy enough, but any pipeline engineer will tell you there are a number of moving parts associated with ensuring the right products can get from point A to point B efficiently, safely and without generating excess risk of a commodity release. Most importantly, construction needs to be undertaken by looking ahead to the full desired lifespan and operational breadth of the pipeline.
For example, terrain and weather have significant impacts on pipeline operation, with different effects on flow dynamics depending on the product being transported. A cheap and simple pipeline construction following the shortest route from supply point A to delivery point B may be more expensive for the operator in the long run if that route includes unsafe elevation changes, or if the pipeline will need to connect future supply points and transport additional products in the future. Operators need to consider the long-term design life-span of a new pipeline to determine the varied potential supply and delivery points as well as commodity types that might travel through it. Using these variables, operators and their engineers can use steady state simulation tools to test and analyse the hydraulic profiles of multiple scenarios to select a route, and the right pipeline construction elements, that will provide maximum safety and operational efficiency.
This also will help operators consider other critical factors, such as internal and external corrosion protection, allowing them to properly estimate the need for corrosion inhibitors, coatings and cathodic protection.
One way to minimise external effects on pipeline integrity, such as weather or human activity, is to bury the pipeline, which is how the majority of pipelines are currently being constructed. Regulations do govern the minimum depth of cover depending on the land and environment crossed by the pipeline, but, even recently, there have been examples where leaks occurred because, unbeknownst to the operator, the cover over the pipeline had been reduced to dangerous depths. To prevent this and stay regulatory compliant, electronic equipment is now available to assist in monitoring pipeline depth in conjunction with GPS targeting to track the exact location of any identified issues and dispatch field crews.
Change is critical to achieving success during operation and maintenance
Once the pipeline is completed, operators need to ensure that pipeline integrity is maintained, or even improved over time. It is recommended the pipeline is exposed straight away to hydrostatic testing to prove the integrity of the materials used and to identify any potential leaks. Many pipeline companies perform the same type of hydrostatic testing on a yearly basis to verify the integrity of the pipeline has not deteriorated. Real-time hydraulic simulation models can assist during these shut-in scenarios.
While hydrostatic testing identifies potential risks through monitoring real-time data, getting a visual inspection of both the inside and outside of the pipeline is critical, either to identify the source of real-time data anomalies or to find previously unidentified risk areas. External integrity inspection has improved significantly with the installation of advanced camera systems and use of remote-controlled drones. Internal integrity inspection has improved significantly with the use of inline inspection (ILI) technology, often known as 'smart pigs'. These smart pigs are transported periodically in pipelines and carry high-resolution visual equipment capable of detecting corrosion, dents and other integrity concerns. ILI vendors have increasingly advanced technology for assessing the data collected by the pigs, which when integrated with the data from the real-time hydraulic model during normal operation or hydrostatic testing can provide critical insights on maintaining pipeline integrity.
Maintaining proper calibration of monitoring devices is also critical to maximising the value of real-time prevention monitoring. Most measurement devices drift away from the original calibration settings over time. However, operators need to confirm whether this is a natural slide by the device, or indicative of a pipeline integrity issue, and respond accordingly. While this sounds like a simple task, with hundreds of monitoring devices per pipeline, having a maintenance programme in place to ensure instrumentation is being calibrated correctly with an acceptable frequency is very important, especially for pipeline companies that rely on real-time hydraulic models to assist them in monitoring their pipeline.
Scada combined with control room management are also essential operational tools for pipeline integrity management. A relatively new term in the pipeline oil and gas industry, CRM regulates safety requirements for controllers, control rooms and scada systems. The goal of these regulations is to reduce the number and consequences of shortfalls in control room management practices, as well as controller errors, when remotely monitoring and controlling pipeline facilities or responding to abnormal and emergency conditions.
However, to advance a pipeline company's operation, it should take full use of the interoperability and open architecture of the scada system. Industry technology should be used to move past CRM regulations – currently functioning more as a compliance measure – and innovate. Minimising calls into the control room with greater mobile scada data accessibility is a great example of the room for growth in this area. In addition, people not only want control room information in real time, wherever they are, they want to view it on the same technology they use at home and in their daily lives. This has led to an increasing demand for HTML to give field workers a view of operator screens on web browsers and mobile apps.
Training pipeline controllers is essential
Fortunately, or unfortunately, humans are one of the most critical factors in leak prevention, either as the primary preventative measure, or the primary cause.
Pipeline companies can take significant steps to improve their pipeline integrity by adequately training and educating both their controllers and the general public, as well as providing controllers the early detection tools to keep commodity releases from occurring.
Controller training and their operating conditions are two prevention elements that are highly regulated, primarily because they also have a significant impact on detection and mitigation. Clear industry guidelines exist around proper controller training, specifically using tools to create a flight simulator environment where controllers train and retrain on replicas of the scada system and virtual pipeline models, in order that they experience specific scenarios imposed by the training officers. It is essential that these training programmes not only qualify controllers in the areas of detection and mitigation, but provide extensive experience for prevention.
Similarly, regulations and best practices governing controller information overload are first and foremost designed to ensure that controllers do not miss potential leak detection due to being inundated with too much additional information. However, it is also important to ensure that controllers do not miss conditions and alarms that indicate a commodity release that is about to occur. New human machine interface (HMI) design best practices have been built into the newest scada systems to ensure the operator can efficiently access the most critical information. The newest alarm management systems allow for highly customisable alarm hierarchies that also help operators ensure their controllers are able to achieve both goals of rapid detection and maximising prevention.
This is an excellent example of where prevention can be done both through periodic check-ups, but also through similar real-time monitoring strategies used for detection. Scada alarms can be set up in a hierarchy that differentiates alarms, signifying a likely product release from conditions that could cause a leak. Every pipeline has what is called a maximum allowable operating pressure (MAOP), sometimes converted to a maximum allowable operating head (MAOH) for liquid pipelines. Operators with scada infrastructure with real-time transient models that calculate the pressure or head at any point in the pipeline can set alarms for any transient exceeding MAOP/MAOH, signalling a potential stress point location for a commodity release.
However, embracing the technology that exists today and determining how it should be altered to attract and acclimatise inexperienced, young controllers will be essential to pipeline integrity as the imminent crew change takes place in the oil and gas industry.
The first step in easing this transition is to simplify displays and make them more user friendly, even more so than they are right now. Scada systems from the 1990s and 2000s boasted complex, fancy 3D graphics that were used to entice the purchase of systems, but instead, inherently created more problems for pipeline operators. The ASM and API 1165 regulations did clarify this somewhat, but the question becomes whether the data and display layouts traditionally used are appropriate for millennials. Today's technology should provide control rooms with easily deciphered displays that only highlight the things that warrant the controller's attention. It's all about making the most critical information understandable.
Education is key for the general public
Working with the general public to prevent commodity releases is another good example of prevention strategies. When looking at the causes of commodity releases, many are associated with what is called mechanical damage, in other words, somebody digging close to or tampering with, the pipeline. Newer intrusion detection technology has made it easier to detect if unsafe activity like digging is occurring near pipelines, or if a theft is being attempted, one of the primary causes of leaks in several countries.
Regulators, operators and vendors need to continue to invest heavily in detection and mitigation strategies, as leaks will continue to happen no matter their prevention efforts. However, having an integrity management programme (IMP) in place that incorporates real-time preventative strategies is essential to a proactive safety approach. Consistently adapting the IMP to meet new challenges and incorporate new best practices is essential, and many of the maintenance and real-time preventative tools can be very economical for the pipeline company, both from the perspective of low implementation costs, but, most importantly, preventing costly impacts to pipeline operation and public and environmental safety.
For more information contact Paulo de Sousa Gomes, EOH, +27 (0)87 803 9779, paulo.desousagomes@eoh-pas.co.za, www.eoh-pas.co.za
Credit(s)
Further reading:
Calibration in times of digitalisation
Technews Industry Guide: Industrial Internet of Things & Industry 4.0, QTEK Instrumentation & Calibration Solutions , Maintenance, Test & Measurement, Calibration
Factors that will play a role in the future, will be explained, step by step, in this paper.
Read more...
---
Ready for Maintenance 4.0
Technews Industry Guide: Industrial Internet of Things & Industry 4.0, Phoenix Contact , Maintenance, Test & Measurement, Calibration
How errors can be minimised and time saved through smart maintenance and augmented reality.
Read more...
---
Increased plant availability through optimal management of field devices
Technews Industry Guide: Industrial Internet of Things & Industry 4.0, Endress+Hauser , Maintenance, Test & Measurement, Calibration
As a complete provider for process sensory mechanisms, the company has accumulated decades of expertise with a strong range of solutions and services. The new online services enable it to link this expertise 
...
Read more...
---
Oil and gas reduces downtime through plant-wide visibility
Technews Industry Guide: Industrial Internet of Things & Industry 4.0, Rockwell Automation , Maintenance, Test & Measurement, Calibration
A key contributor in the quest to reach zero unplanned downtime is healthy equipment – like pumps – achieved through monitoring and maintenance. The company's pipeline supplies the interior areas of 
...
Read more...
---
Smart pH measurement solutions
July 2019, EOH Process Automation Solutions , Analytical Instrumentation & Environmental Monitoring
Foxboro has announced the expansion of its Smart pH product family. The enhanced Model 876PH-S transmitter, along with recently released Smart PH10 and PH12Smart pH Sensors, now provide smart pH measurement 
...
Read more...
---
Infrared inspection windows on ships
June 2019, R&C Instrumentation , Maintenance, Test & Measurement, Calibration
Infrared thermography is a widely-accepted preventive maintenance technology, both for land-based and maritime applications. Electromechanical assets like motors, especially on ships where both vibration 
...
Read more...
---
Vibration tester for rotating ­machinery
June 2019, Comtest , Maintenance, Test & Measurement, Calibration
Vibration in rotating machinery is the oscillation of machine components such as drive motors, driven devices (pumps, compressors, etc), and the bearings, shafts, gears, belts and other elements that 
...
Read more...
---
Effective day-to-day monitoring of essential assets
June 2019, Emerson Automation Solutions , Maintenance, Test & Measurement, Calibration
Efficient operation of essential assets is key in achieving productivity and operational targets. Facilities, manufacturers, operators, and producers can move forward in planning for their output by having 
...
Read more...
---
The Heartbeat of plant processes
May 2019, Endress+Hauser , Maintenance, Test & Measurement, Calibration
Self-diagnostics and predictive maintenance.
Read more...
---
IIoT and electronics ­development solution
Africa Automation Fair 2019 Preview, RS Components SA , Maintenance, Test & Measurement, Calibration
XinaBox is a rapid IIoT and electronics development solution that does not require soldering or wiring, only basic coding. These plug-and-play modules are reconfigurable chips that can be used in both 
...
Read more...
---