printer friendly version
Smart cities embrace 4IR
January 2020
News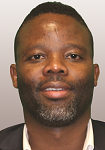 Taru Madangombe
"In the new dynamic of an integrated energy mix, the renewable wind and solar systems have different distribution areas, which results in a more complex grid," explains Taru Madangombe, vice president of power systems, Anglophone Cluster for Schneider Electric. "To mitigate this, we need smart grids to direct the distribution systems on the network. Smart grids allow power flows to go in different directions to avoid breakdown of the network.
"We need to widen our vision and see the potential of smart cities, built on smart grid technologies. Smart cities are where people have access to public services such as hospitals and transportation services, as well as governmental departments, all optimised through digital tools for efficiency and efficacy.
"Energy and mobility are the twin pillars of this transformation and both require radical adaptation to meet demographic and economic growth, without increasing congestion and pollution. Infrastructure is key to making sure that everyone has access to the smart cities concept and government can help bridge this gap by making basic services and products such as data and smartphones more affordable."
Smart can go rural
The idea of creating smart cities does not have to take place only in traditional urban areas, but can also be in rural and remote areas, where people do not have access to basic electricity or water.
There is a need for off grid and mini-grid systems so that the basic needs of electricity, running water and other services can be provided to areas that lack these services. Providing power is more than just 'lights on', it is a means towards economic development.
"South Africa has a need to provide low cost energy to millions of people and the concept of micro-grids, smart grids and smart cities can bring this aspiration to the populations of both rural areas and densely populated cities," concludes Madangombe.
For more information contact Prisca Mashanda, Schneider Electric SA, +27 11 254 6400, prisca.mashanda@se.com, www.se.com/za
Credit(s)
Further reading:
HMA Geotechnical solution for greenfield ammonia plant in Indonesia
June 2020 , News
HMA Geotechnical has supplied its Wisenmeshnet wireless infrastructure monitoring system for one of the largest industrial projects in Indonesia. This is the first time that this system, intended mainly 
...
Read more...
---
Africa Medical Supplies Platform launched
June 2020, Bearing Man Group t/a BMG , News
The Africa Medical Supplies Platform (AMSP), of which local company, Invicta Holdings, is a key supplier, is now officially live as part of a continent-wide effort to contain the Covid-19 pandemic. In 
...
Read more...
---
Africa Automation Technology Fair announces launch of virtual event series
June 2020, Reed Exhibitions , News
The Africa Automation Technology Fair (AATF) organiser, Reed Exhibitions, announced the launch of a series of virtual events to take place from July 2020 on the AATF digital platforms. The event series 
...
Read more...
---
Tektronix and Coherent Solutions partner for integrated optical communications
June 2020, Comtest , News
Comtest has announced that technology companies Tektronix and Coherent Solutions have an exclusive partnership agreement to provide fully integrated optical communications platforms to new and existing 
...
Read more...
---
Artificial Intelligence and Dawn of Disruption
June 2020 , News
Since the phrase Artificial Intelligence (AI) was coined in the 1950s, technology has advanced significantly and transformed our social and work worlds. Some industry luminaries are bullish about the 
...
Read more...
---
Limestone calciner takes command of operations with new control room
June 2020, Rockwell Automation , News
There are few qualities so desirable for a business to have than an ability to adapt to change. Industries evolve, circumstances shift, but what remains over time are those businesses with the foresight 
...
Read more...
---
Africa Automation Technology Fair 2021
May 2020, Reed Exhibitions , News
It's one year until the doors open to Africa's leading industrial automation technology event. Set to take place at the Ticketpro Dome from 18-20 May 2021, the event will be attended by South African, 
...
Read more...
---
Endress+Hauser sees itself as well positioned
May 2020, Endress+Hauser South Africa , News
Endress+Hauser performed well across all fields of activity, industries and regions in 2019. The Group created hundreds of new jobs, invested record amounts and improved in the area of sustainability. 
...
Read more...
---
Comtest trading for 15 years
May 2020, Comtest , News
Comtest, one of South Africa's leading providers of test, measurement and communications equipment, is proud to mark its 15-year trading milestone in 2020. CEO Barend Niemand says, "Comtest has representation 
...
Read more...
---
Hytec Pretoria exhibits at Mining & Technical Expo
May 2020 , News
Hytec Pretoria exhibited at the Mining and Technical Exhibition (MTE) at the Cullinan Sports Ground in Tshwane, the first MTE for the year held in February. The company showcased a wide range of products 
...
Read more...
---