printer friendly version
The IIoT edge is evolving
January 2020
News
In its IIoT context, the edge is traditionally understood to be a kind of half-way point between the plant and the cloud. Physically hard to define, the edge acts as a repository for data collected from the plant's smart sensors and actuators, prior to sending it on to cloud-based analytic applications for processing and interpretation.
The cloud, while also physically hard to define, is conceptually better understood by non-IT personnel. It's a place away from the plant, a server farm for instance, where masses of computing power and data storage capacity are available on a for hire basis. The potential drawbacks with cloud-centric strategies in a processing environment usually have little to do with the cost though, but involve things like latency, bandwidth, OT protocol support and information security.
The question then becomes, which data is better processed in the cloud, and which at the edge? In some cases the answer is clear cut, in others not so much. For instance, it's unlikely that anyone would risk putting critical safety related applications in the cloud just yet, for reasons to do with latency and security. On the other hand, matters relating to energy efficiency and environmental monitoring may be ideal for cloud-based implementation due to their less stringent real-time and security requirements. I'm not suggesting environmental disasters of themselves cannot be catastrophic, just that the early warning signs are usually detectable long before things actually become critical, which means latency of even minutes is probably acceptable here. An example of a monitoring application that could easily be hosted in the cloud is the level in a dam, say, which only needs to be monitored once per day.
The edge then is a conduit to the cloud, but it can also act as a data processing destination in itself, in line with the mantra: "edge where you can; cloud where you can't". This evolving "duality" in the nature of the edge has given rise to the terms "thick-edge" and "thin-edge". Thick-edge refers to architectures where data processing happens at the edge (vs in the cloud), while thin-edge refers to an architecture optimised to transfer large amounts of data to and from the cloud.
In these refined edge-to-cloud setups, industrial Ethernet switches are expected to remain firmly rooted in their connectivity role at the thin edge of the emerging multi-tiered stack, with continued reliance on thick edge devices for edge computing. See the ARC Advisory Group article on page 38 for more on how decentralised, autonomous plant operation can be facilitated through distributed communication and advanced network infrastructure.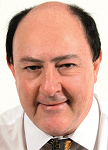 All the best for 2020
On behalf of the team at SA Instrumentation and Control, welcome back to all our readers and advertisers – 2020 is going to be another challenging year and we wish you all the very best in your endeavours.
Steven Meyer
Editor: SA Instrumentation & Control
Credit(s)
Further reading:
SJC Creative wins Media Communications Specialist Award
September 2020 , News
SJC Creative, a specialised B2B and industrial media communications consultancy, was recently awarded the Media Communications Specialist Award 2020, Gauteng.
Read more...
---
SAIMC to host webinar during Electra Mining Africa 2020 Connect week
August 2020, SAIMC , News
As part of Electra Mining Africa 2020 Connect week (7-11 September), the Society for Automation, Instrumentation, Mechatronics & Control (SAIMC) will be hosting a webinar on the subject: "Preparing South 
...
Read more...
---
AVEVA & OSIsoft combine to accelerate the digital transformation of the industrial world
August 2020 , News
Software group AVEVA has announced an agreement to acquire California-based OSIsoft for $5 billion. The companies' complementary industrial and software expertise will support full-stack solutions that span edge, plant and enterprise deployment models.
Read more...
---
Open Beckhoff technology sets adoption record
September 2020, Beckhoff Automation , News
Now, with 3000 officially registered device manufacturers, EtherCAT has the broadest base of adoption in the industrial Ethernet market.
Read more...
---
SEW-Eurodrive provides six MACC units to local power utility
September 2020, SEW-Eurodrive , News
EW-Eurodrive has developed a purpose-built 2-stage gear unit series solution, the MACC series, specifically for air-cooled condensers.
Read more...
---
WearCheck launches disinfectant tunnel
September 2020, Wearcheck Africa , News
To help South African companies ensure the health of their employees, WearCheck has created a unique HealthCheck disinfectant tunnel which can be situated at the entrance to work-sites or public spaces 
...
Read more...
---
German & EU Chamber hosts inaugural Working Group Industry 4.0 online session
September 2020, Pepperl+Fuchs , News
On 18 August, the German & EU Chamber's Working Group Industry 4.0 hosted the first in a series of online events around 4IR and its adoption in South Africa.
Read more...
---
Local manufacture of ventilators set to save lives throughout Africa
September 2020 , News
In response to the urgent need throughout the African continent for personal protection equipment during the COVID-19 crisis, ESG Medical Equipment is set to save lives through the manufacture of specialist medical equipment.
Read more...
---
Holographic headset creates the perfect training experience for runners
September 2020 , News
A couple of recent graduates from Lakeside High School in Seattle have used augmented reality to create an innovative solution to help runners achieve their training objectives.
Read more...
---
Preparing South African business for the 4IR
September 2020, SAIMC , News
Incorporated into Electra Mining Africa 2020 Connect's Automation Day, the SAIMC recently hosted a webinar under the title, 'Preparing South African business for the 4IR, getting the business and technical frameworks right to ensure success'.
Read more...
---