printer friendly version
The role of the Chief Digital Officer in industrial manufacturing
Technews Industry Guide: Industrial Internet of Things 2017
Editor's Choice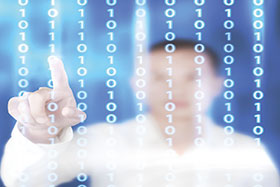 As manufacturing companies look to leveraging the Industrial Internet of Things (IIoT) they might appoint a Chief Digital Officer (CDO) to lead their digital transformation. What then is the role of the CDO and what are the success factors in the job?
Like the 'manager of e-commerce' in the early 2000s I believe that the CDO role will be temporary, transformative in nature, and ultimately destined to fade away as digital business becomes the new normal. That doesn't mean that a CDO is not a real job, it does mean however that the job is likely to morph into something else over time.
In 2015 PwC found that the likelihood of appointing a full time CDO depends on the sector. In traditional industrial companies (example, process manufacturing or mining) less than 2% of companies have a CDO. This contrasts with the high-tech and consumer facing sectors where the percentage is higher at around 13%.
The slow uptake of the CDO role in the industrial sector does not correlate with the potential value to be gained from digital transformation. A small improvement in process efficiency, or a new market opportunity, can add millions to the bottom line.
While heavy industrial manufacturing might be relatively conservative and slow to act in response to new technologies, the rewards are certainly there for those that do move.
The IIoT built on new cloud platforms from mainstream vendors is fast becoming a viable option on which industrial companies can start to digitally transform their business. But it is important to step back from the hype and focus on the nature of the challenge being faced, and what the business really needs.
While most companies in the industrial space already have the technology building blocks in place, many still lack a clear strategy to embark on a digital transformation. The CDO must therefore first and foremost work to articulate the vision together with the executive team, and help develop the strategy.
Deloitte in its article 'The Rise of the Chief Digital Officer' believe that the CDO role is a temporary one that will work in partnership with the CIO and other members of the executive. Gartner believes that the word 'digital' can be meaningfully applied to many of the C level portfolios (example Chief Digital Marketing Officer etc.), the point being that ultimately the word 'digital' will become redundant.
New differentiated products and services
At its core, the IoT consists of devices, data, insights and actions. A good IIoT solution will be capable of reliably and securely processing data from remote devices located, for example, at a customer's site. This data can then be used, for example, to create insights as to how a machine is performing and automatically trigger an action such as a service request. A company that can offer this monitoring service was once seen as quite innovative and differentiated. The IIoT and cloud platforms now make it possible for most companies to do the same, and therefore this type of service is becoming far less of a differentiator.
Other common IIoT enabled examples are outsourced maintenance, vendor managed inventory or remote facility management. These business processes do not necessarily rely explicitly on IIoT platforms and can be done in traditional ways, but the new IoT platforms are certainly making it easier and faster than ever to deploy such solutions.
Issues such as scalability, software provisioning, security and updates all need to be considered when implementing an IIoT solution, especially one that reaches into your customer's IT systems. Without a well-designed platform, these issues can become very difficult to manage. New IoT platforms offered by established cloud vendors are now bringing these services within easy reach of the average company.
Soon, the ability to move intelligence back from the cloud to the devices themselves is also going to create a situation where these devices can run without a permanent Internet connection. This will solve many problems in industry, such as found in underground mining, or when working on remote sites. Managing asynchronous semi-autonomous devices creates its own set of problems that will require new techniques and systems.
So where does the new CDO start?
Ultimately the vision is that of a connected factory as part of a connected supply chain. The whole system will be reliant on an ecosystem of intelligent devices and machinery connected through an IIoT platform. The supply chain will ultimately be responsive to changing customer needs.
The future job of the CDO will include leveraging the IIoT in some way or other. But this will not be the only priority; the expectations on this individual will be broader than implementing a technology platform. They will include transforming the way people work, and ultimately how customers are served. Initiatives in this area will require strong leadership skills and the ability to manage organisational change.
This dual role: a broad high level strategic responsibility together with a deep vertical technology expertise is sometimes referred to as a 'T' function (because of the shape of the letter T). Individuals who have a combination of general business management and deep technical skills are hard to find, and it is harder still when the technical leg is a fast-moving domain involving cloud, software as a service, advanced analytics and IIoT. Because much of this technology is so new, I believe that most companies will find it quite hard to identify an individual for the CDO role, one who has the perfect balance of technical and business skills.
Can the CIO become the CDO?
Some industry analysts suggest that the incumbent CIO (Chief Information Officer) will over time naturally evolve into the CDO role. There are several reasons that I believe will make this transition difficult for the CIO:
The CIO usually reports to the finance function where the emphasis is on cost control and reporting. The chief financial officer is generally risk averse and an important gatekeeper on investment, yet finance might not be the best place to drive a high risk high reward digital transformation project.
The CIO forever has his/her hands full with keeping the 'legacy systems' operating properly. This leaves the CIO and the IT organisation with very little spare capacity for new initiatives – the basic work will always need to be done to keep the lights on.
A high percentage of IT projects are late and overspent, no matter how good the team. It is almost certain that the incumbent CIO has his or her fair share of unfinished projects – therefore he/she may simply lack influence with the leadership to be trusted with yet another project.
The goal of digital transformation will be strategic in nature and will need to involve every member of the executive team. A CIO who is seen to be purely a technologist and is not normally part of the C-Suite decision making will be at a real disadvantage.
Other roles for the CDO
Building a technical team with the right capabilities
The new skills required to work with IoT will mean that you need to attract a different type of talent than the company might be used to. The fast-changing technology landscape is not suited for everyone, least of all risk averse people who have been supporting the same scada or DCS system for many years, even decades. The new digital team will have new expectations of their employer in terms of speed of change, culture and working conditions.
Improving efficiencies through new digital technologies
This objective involves initiatives such as BPA (business process automation) and BPO (business process optimisation). However, the role goes beyond merely digitising existing processes and involves creating new processes altogether. This requires vision, the mindset of a change agent and strong business leadership ability.
Business development into new markets/products/services
Here the CDO will be responsible for creating new product/service lines and new areas of business that leverage the company's existing position, but that also embrace opportunities offered by new technologies like IIoT. This goes beyond understanding how the company should operate efficiently. It encompasses an ability to understand markets and customer behaviour, and how to place products in these markets. Customer centric focus is essential to this objective, so there will be a close synergy with the marketing and customer service functions.
Conclusion
In conclusion, a successful CDO will need a range of skills and capabilities including the ability to see and articulate a compelling vision for a digital future, the ability to influence his/her peers at executive level to execute on the vision, and the willingness to step aside once the transformation is complete.
Despite the challenges, I believe that finding the right person and enabling him/her with the right mandate, tools and support from the executive team can ultimately lead to a successful digital transformation process that positions the industrial manufacturing organisation well to survive and thrive in a new digital world.
Sources and further reading:
Friedrich and Peladeau, The 2015 chief digital officer study, 2015, PWC, https://www.strategyand.pwc.com/media/file/The-2015-chief-digital-officer-study.pdf
Priestley, Theo 'Say Goodbye to The Chief Digital Officer' Jan 10, 2016, Accessed on https://www.forbes.com/sites/theopriestley
Edward Qualtrough, 'Chief Digital Officer salary and job description - What's the CDO role and how much does a Chief Digital Officer get paid?' Feb 27, 2017, CIO UK, Accessed on http://cio.co.uk
Peter Hughes 'The rise of the Chief Digital Officer' Deloitte Digital, http://www.deloittedigital.ca/chief-digital-officer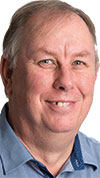 Gavin Halse is a chemical process engineer who has been involved in the manufacturing sector since mid-1980. He founded a software business in 1999 which grew to develop specialised applications for mining, energy and process manufacturing in several countries. Gavin is most interested in the effective use of IT in industrial environments and now consults part time to manufacturing and software companies around the effective use of IT to achieve business results.
For more information contact Gavin Halse, Absolute Perspectives, +27 (0)83 274 7180, gavin@gavinhalse.com, www.absoluteperspectives.com
Credit(s)
Further reading:
Case History 179: Some unusual measurement and control problems
September 2021, Michael Brown Control Engineering , Editor's Choice
The example given in this article illustrates some mistakes made by the system integrators and control engineers at a metals extraction plant that used a well-known make of PLC and scada for its controls.
Read more...
---
Tag-specific requirements in RFID systems for track and trace
September 2021, Turck Banner , Editor's Choice, Industrial Wireless
The BL ident complete RFID system from Turck Banner offers solutions in the HF or UHF range with interfaces for use in a plant or switch cabinet.
Read more...
---
Security for operational technology: Part 2: How much of a cyber threat are people to OT systems and what can be done?
September 2021, Wolfpack Information Risk , Editor's Choice
The recent cyber-attack on Transnet is a wake-up call that South African companies are not immune from cyber threats.
Read more...
---
Loop Signatures 8: Final control elements – Part 4: the infamous stick-slip cycle
August 2021, Michael Brown Control Engineering , Editor's Choice
An inherent phenomenon occurring in most control valves that few people are aware of is 'stick-slip'.
Read more...
---
OT the executor, IT the overseer, IIoT the enabler
August 2021 , Editor's Choice
It is a fascinating and daunting time to be working as professionals in the OT and IT worlds.
Read more...
---
Of gorillas and swarms – the manufacturing CIO's new dilemma
July 2021, Absolute Perspectives , Editor's Choice
Back in the heyday of integrated business systems, the manufacturing CIO was faced with a relatively simple choice: which big ERP vendor to select and what database technology to run the system on?
Read more...
---
Case History 178: An over-filtered hydrogen flow loop
July 2021, Michael Brown Control Engineering , Editor's Choice
A good example that shows how lack of knowledge of the practicalities of control can result in terrible control characteristics.
Read more...
---
Loop Signatures 1: Introduction to the Loop Problem Signatures series
May 2020, Michael Brown Control Engineering , Editor's Choice
Over the years I have had many requests to write a book giving more detailed explanations of some of the problems I have encountered in my work on practical loop optimisation. I am by nature and inclination 
...
Read more...
---
Loop Signatures 7: Final control elements – Part 3 hysteresis and deadband
June 2021, Michael Brown Control Engineering , Editor's Choice
Some of the biggest problems associated with the final control element are hysteresis and backlash.
Read more...
---
MES, OT and the IIoT – what's required for digitalisation?
May 2021 , Editor's Choice
Hand over the data decisions to the OT guys? Calm down IT professionals, there is a time and a place for everything.
Read more...
---