printer friendly version
Case History 169: Tuning a very difficult temperature control loop
November 2019
Editor's Choice
As I have mentioned in previous articles, Greg McMillan, one of the world's top control experts, has said that he finds temperature control loops generally the worst optimised processes as most people try tuning them without any scientific tuning tool, and the average human being has not got a long enough life span to tune them properly by trial and error. I recently came across a good example of this when optimising some controls in a chemical processing plant.
The loop in question is a temperature control loop with which the operators in the plant were having great difficulty. It was terribly slow and never seemed to be controlled. It is a critical temperature, and the operators were terrified of it moving more than one or two degrees. (The transmitter range is 0-150°C). A plant control engineer had spent many days trying to get a good step in manual to be able to determine the dynamics of the process. However, it seemed almost impossible to get any meaningful response from the steps. The temperature didn't seem to move properly (repeatably) in spite of numerous small steps that were made.
The operators were finally persuaded to let us make much bigger steps on the controller's output, and after quite long tests taking nearly two days, we were able to get a process response that was representative of the dynamics. We could then try tuning.
Slow control to avoid instability
The dynamics of the process turned out to be extremely unusual. Basically, it is a self-regulating process with a deadtime of about 14 minutes and time constant of 8 minutes. This makes it decidedly slow and hugely deadtime dominant – characteristics regarded as making a process difficult to control. Such processes need to be controlled with a slow control to avoid instability. Even more interesting is the fact that the proportional gain of the process is 0.04 which is unbelievably small for a self-regulating process. (As a rule of thumb, self-regulating processes should have a process gain between 0.5 and 2).
The gain of 0.04 means that the process can only be controlled over a range of 4% of the measuring span, for a full movement of the valve from zero to 100%. To express it in another way, it means that in this case control is only possible over a range of 6°C, which is very small and could result in no control if the process changes over a bigger range.
In this case the plant personnel previously had little luck in trying to tune the loop by trial and error, and the existing tuning parameters as found in the controller were P = 0.1, I = 4.5 min/repeat, and D = 1.1 minutes. The closed loop response to a setpoint step change of 3°C is shown in Figure 1. (These tests were done on an accurately modelled simulation, as it would have been difficult and time wasting to do them on the plant). It showed the process took an absolutely amazing 75 hours to reach the new setpoint! It is also interesting to see how far the controller output had to move to make the small process change, all because of the ridiculously small process gain.
New tuning gives faster response
Once we had completed the open loop step test to obtain a response truly representative of the process dynamics, we could then use the Protuner to tune it. The new tuning is P = 6.0, I = 12 min/repeat, and no derivative. The final closed loop simulated test is shown in Figure 2 on the same time scale as used in the first figure so one can compare the difference in response. The process got to setpoint in 3 hours i.e. 25 times faster than before.
Out of interest, the control worked extremely well and the response was very similar to the simulated one. The loop has been running in automatic and keeping the operators happy ever since.
In conclusion
To finish off this article, I have included a test performed on a flow loop which tended to cycle. Figure 3 is of a closed loop test performed on the loop, which shows that the valve has a very interesting and unusual characteristic that I have not come across previously. It sticks very badly, but only when opening. In the figure one can see on the first two steps how the valve sticks for approximately 8 seconds before it starts moving. However on the third step when the setpoint stepped down, the valve reacted immediately, and started closing downwards.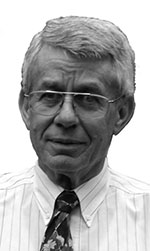 Michael Brown
It is possible to get some sort of control even with this bad valve behaviour, which can and did, cause cycling with normal tuning. One must tune the controller to react slowly in order to compensate for the 8 second sticking period, which should be considered as deadtime in the loop. Obviously this situation should not be left like this, as the control is now terribly slow, and the valve should be fixed.
One other thing that can be seen in the test is that the valve/positioner combination has problems (possibly in a linkage) which causes the valve to jump around sometimes as annotated in the figure.
Michael Brown
Michael Brown is a specialist in control loop optimisation with many years of experience in process control instrumentation. His main activities are consulting, and teaching practical control loop analysis and optimisation. He gives training courses which can be held in clients' plants, where students can have the added benefit of practising on live loops. His work takes him to plants all over South Africa and also to other countries. He can be contacted at Michael Brown Control Engineering cc, +27 82 440 7790, michael.brown@mweb.co.za, www.controlloop.co.za
Further reading:
Loop Signatures 1: Introduction to the Loop Problem Signatures series
May 2020, Michael Brown Control Engineering , Editor's Choice
Over the years I have had many requests to write a book giving more detailed explanations of some of the problems I have encountered in my work on practical loop optimisation. I am by nature and inclination 
...
Read more...
---
Control Loop: Loop Signatures 5
February 2021, Michael Brown Control Engineering , Editor's Choice
This article outlines some of the practical problems and rules of thumb relating to final control elements, which can affect control in the real world.
Read more...
---
Unlimited performance in limited spaces
February 2021, KROHNE , Editor's Choice
The new AF-E 400 is the culmination of KROHNE`s 70 years of expertise in electromagnetic flow measurement and was specifically designed for industrial automation applications.
Read more...
---
Control loop: Case History 175 Oversized valve disrupts good control
January 2021, Michael Brown Control Engineering , Editor's Choice
This article provides good insight into the dangers of using largely oversized valves, and into the importance of understanding practical control, and how your controllers work.
Read more...
---
Advanced new Festo valve portfolio gains immense popularity in industrial automation
November 2020, Festo South Africa , Editor's Choice
Kershia Beharie talks to SA Instrumentation and Control about choosing the right valves for machine applications from the popular Festo range.
Read more...
---
2020 MESA virtual conference – if you missed it you missed out!
January 2021 , Editor's Choice, IT in Manufacturing
Arguably the best lineup of guest speakers in years; to top it you'd have to get Elon Musk and Kanye West to present at next year's event.
Read more...
---
PMV D30 smart digital positioner from V&A
January 2021, Valve & Automation , Editor's Choice
While pumps, seals and valves frequently get most of the attention, it is often the actuators and positioning solutions that are running the show.
Read more...
---
Loop Signatures 4: Process dynamics – deadtime and simple lags
November 2020, Michael Brown Control Engineering , Editor's Choice
Two important dynamic factors occurring in the majority of process responses are deadtime, and the first order lag.
Read more...
---
Case History 174: The importance of setting up your controller properly
October 2020, Michael Brown Control Engineering , Editor's Choice
It always amazes me that so few people really understand the workings of their feedback controllers. I have met only a few who really understand the practicalities of control blocks.
Read more...
---
Loop Signatures 3: Process Dynamics – process gain
September 2020, Leaderware , Editor's Choice
If one wishes to control a process, then it is important to have a reasonable understanding of the process itself and certainly one should also be aware of the external influences that can act on it.
Read more...
---