printer friendly version
SAIMC: From the President's desk
April 2019
SAIMC
In the pursuit of betterment, in an ideal world, we would like to think that every person, can, as a minimum, choose to leave this world in a better state than they found it. For each of us this might mean something different, as we each have a unique focus area and skillset with which to mobilise change.
Within the SAIMC we have seen over the years that our members are people who stand out and want to be a part of change: to change the world for the better for the youth of South Africa, and automation globally, through delivery in business and providing solutions that solve problems to ensure progress.
I want to congratulate each person who has been elected into the different leadership roles within the SAIMC. We are extremely proud to have each one of you as part of our team. I thank you for all the hard work that is done behind the scenes. The networking opportunities and knowledge sharing that is being facilitated is only a small visible aspect of the work you do.
I would also like to highlight additional partnerships where the SAIMC is working together to ensure that we are part of lasting change.
NTIP: his initiative is part of the SAIMC strategic pillar for education; working with the Industry 4.0 team, both Johan Maartens and Marc van Pelt have ensured that we move forward to change the way education is facilitated in South Africa in the future. It makes me proud to know that the result of the team's work has ensured that the DTI and EU is supporting this effort, and that everyone is working together to make sure we realise this dream. (https://www.saimc.co.za/training-and-development/).
My Future 4.0: this is an initiative that I want you as a South African to note. Jobs for the future are vital, and this platform brings things into focus. Also, it is done in partnership with other organisations which are gearing up for future changes in employment requirements (https://www.myfuture4.com/).
Technews: if you are reading this letter I assume that you also read the rest of the publication. Technews is our media partner and we should never take for granted the work that goes on behind the scenes to ensure that well written reviewed technical information is given to you as an end user. From the SAIMC, all of our branches publish monthly newsletters and technical papers using this partnership, resulting in the publication of valuable information that the readers can enjoy. Thank you Technews team! (https://www.instrumentation.co.za).
FIRST: the SAIMC sponsored FIRST to ensure that the youth have opportunities to participate in an international automation competition. Many of our patron members also sponsor teams and we are all so pleased by their achievements. (https://www.firstinspires.org/robotics/ftc).
Automation Federation: the SAIMC is a board member of the Automation Federation, which in turn represents more than 130 countries. As such, in August 2018, the board decided to establish an Automation Discipline world-wide. South Africa (the SAIMC) has started focusing on Process and Factory Automation. New positions are being defined and you have the right to ask: "where will I fit in to this new discipline?"(http://www.automationfederation.org).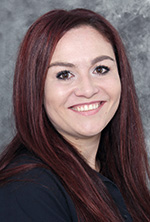 Africa Automation Fair and Connected Industries: we are once more embarking on an exhibition specifically aimed at automation. If your company is planning to exist a few years from now, it might be worth your while to investigate the impact that Industry 4.0 will have on your business. Connected Industries is aimed at management levels while the Fair is aimed at management and engineering levels. Come and talk to the experts in various automation fields. The SAIMC and the IIG are working with Reed Exhibitions to ensure that your experience will be informative. This is not just another show. If you have professionals registered with the Engineering Council of South Africa (ECSA), make sure they attend some of the CPD accredited courses that will be available – book in advance to ensure a place. All courses are assessed by the SAIMC on behalf of ECSA. (http://www.reedexpoafrica.co.za/africaautomationfair).
Credit(s)
Further reading:
SAIMC: Vaal branch
December 2019, SAIMC , SAIMC
At the last technology evening, Robert de Scande from SICK Automation gave a presentation on the subject of IO-Link. IO-Link offers new options for communication between the system control and field levels: 
...
Read more...
---
SAIMC: Durban branch
December 2019, SAIMC , SAIMC
Technology evening
At the last technology evening, Beckhoff Automation's Gareth Taylor (sales engineer, Durban) presented on the topic 'Open PC-based control technology in a world of modular process 
...
Read more...
---
SAIMC: Secunda branch
December 2019, SAIMC , SAIMC
At the technology evening on 10 October, Jacques Parrott, from SICK Automation SA gave a presentation on 'Measurement of green house gas emissions', which also touched on the issue of carbon tax. The 
...
Read more...
---
SAIMC: Johannesburg branch
December 2019, SAIMC , SAIMC
The October technology evening was hosted by Extech Safety Systems. Sales director Gary Friend presented an interesting take on the relationship between new technological advances, and the never-ending 
...
Read more...
---
SAIMC: From the President's desk
December 2019, SAIMC , SAIMC
2019 has been a year of many achievements by our members. Although the SAIMC might not be the organisation with the most members, the unselfish and hard-working team have certainly achieved more than 
...
Read more...
---
SAIMC: From the President's desk
November 2019, SAIMC , SAIMC
The end of the year is almost upon us. Have you taken the opportunity to ask yourself what has really changed for you this year? In some areas we have seen significant and exponential change. Automation 
...
Read more...
---
SAIMC: Tshwane branch
November 2019, SAIMC , News
Industry expert talks about importance of continuous learning
Learning from industry experts is a vital component of any student's training. Such an expert is Thabo Lekgowane, a robotics engineer from 
...
Read more...
---
SAIMC: Obituary - Eugene Sithole
November 2019, SAIMC , SAIMC
It is with deep sadness that the SAIMC heard of the death of dear friend and esteemed colleague Eugene Sithole, who passed away suddenly on 7 September.    Thanduxolo Eugene Sithole was born on 13 September 
...
Read more...
---
SAIMC: Johannesburg branch
November 2019, SAIMC , SAIMC
Why use wires?
   At the technology evening on 11 September, Rudi Erasmus of Phoenix Contact walked us through when and why wireless communication is preferred to cabled communication.    Communicating 
...
Read more...
---
SAIMC: Vaal branch
November 2019, SAIMC , SAIMC
This month's presentation at the Vaal branch covered the basic principles and fundamentals of SIL. It included the common misconceptions about SIL, risks, accidents, processes, random and systemic failures 
...
Read more...
---