printer friendly version
It's time to put industrial wireless on the front burner
May 2015
Industrial Wireless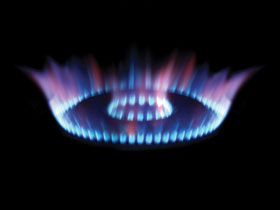 Implementing wireless for your industrial application is probably somewhere on your stove top, so before you simmer, boil or decide to toss the whole concoction out, I urge you to take another look.
Today's standard 802.11N wireless LAN technology is the technology tipping point that makes it stable, reliable, fast, and a lot easier to deploy in industrial applications. To help you evaluate today's industrial wireless, consider the following eight key points.
Industrial wireless uses are evolving
Wireless in our homes 10 years ago was rare. Today, most of us count on wireless for our computers, tablets, phones, and even music or television. In the same way, at one time, industrial wireless was only for 'must have' applications like rotating equipment, overhead cranes or automatic guided vehicles.
Today, it's moving rapidly from those few, critical point solutions to infrastructure-for-convenience. Wireless infrastructures are now much easier to deploy and provide very good reliability and flexibility, making it a great choice for mobile workers with notebook computers, tablets and other wireless tools.
With the right design and deployment, you'll get the reliability, performance and coverage needed to do important, even mission critical tasks including control. With the right application, you'll make an industrial wired and wireless infrastructure a must have ingredient in your production space.
Exceptional industrial wireless applications
Consider some of your company's biggest challenges. Wouldn't a few of them be dramatically improved with a high-performance, stable, industrial wireless infrastructure supporting the right applications? Need more productivity? Let your workers take the control room with them as they address production needs wherever they are.
Worried about fewer domain experts? Let your onsite worker tie in your suppliers, customers and remote workers with 1-button access, live video, and easy access to machine status, drawings, and other critical data to support you better than ever before, albeit remotely.
Make it industrial wireless
For all the same reasons your controllers, drives, I/O and switches have industrially hardened ratings, you need to make your industrial wireless choice truly industrial. You may need to hold a quick intervention with your IT group. Explain that while air is the same everywhere, the location of wireless electronics require that the equipment have the same industrial ratings as other factory equipment to reliably transmit data.
As you move from dedicated purpose wireless to infrastructure, the temptation will be much greater to use commercial grade equipment. However, think again about where the equipment will be located and be sure to talk to your IT group about your expectations.
Industrial wireless is getting easier
Factories and other industrial facilities have long been a challenge for wireless deployments. High powered electromechanical equipment, large metal objects and frequent movement makes wireless signals bounce, cancel, and do other strange things.
Today, you still need to do a site survey and anticipate the additions and movements of equipment before you deploy wireless. The good news is that features such as MIMO (multiple-input and multiple-output) compensate for reflections.
The combination of MIMO, 300-600 Mbps speeds and other features, make wireless signals stronger instead of weaker and dramatically reduce dead spots and increase performance and distances.
Further, today's new technologies with improved filtering eliminate most of the electromechanical noise that used to provide for tricky, often unreliable operation.
It's getting easier part 2
In the past, you needed special equipment and expertise for your site survey and again at installation. However, the software used to manage industrial wireless infrastructures has improved dramatically and is now much easier for control, process, and automation engineers to use.
It can show you what is happening as soon as you turn your equipment on, giving you the ability to adjust, reposition and add or delete equipment to get the coverage you need with relatively little fuss.
Stability makes it mainstream
A funny thing happened during the writing of the Wireless N specification – they added a feature called retries, designed to resend any transmission of data that was not received intact in its first try.
In the industrial space, retries has been included in industrial networks since the early '70s, but it had not been a part of previous IEEE-802.11a/b/g wireless products. Now part of the 802.11N standard, retries and improved signal filtering produces wireless capable of sending and receiving millions of packets without dropping any.
Security for better or worse
In many ways, the security offered in today's wireless technology is significantly better than wired. The encryption offered, for example, is exceptional considering the many industrial Ethernet protocols that go unencrypted when travelling on wire.
Further, many of the security measures we recommend for wired networking are also available for wireless segments. On the flipside, a security issue that remains a concern is not about intercepting and maliciously controlling wireless signals, but rather about interfering with the wireless signals to create a denial-of-service.
You'll need to have good physical security in place for the facilities where your wireless operates, and you may need to take additional measures to minimise or avoid this risk if it is a concern for your application.
Consult the industrial wireless pros
Whether you're just getting started, considering a move from 'must-have' to infrastructure, or ready to go wireless or bust, you'll be well served by consulting with others who have already been where you're going.
Since older experiences with wireless will not be the same as current ones, talk to those who have kept pace with the technology and its deployment.
The fires are warm, so your chances for cooking up a wireless recipe for success are excellent!
For more information contact Fons de Leeuw, Profitek, +27 (0)12 345 6544, sales@profiteksa.com, www.profiteksa.com
Credit(s)
Further reading:
Are you ready for the 2G/3G sunset?
August 2021, Throughput Technologies , Industrial Wireless
With widespread adoption of 4G technology and the growing availability of 5G, older technologies (2G and 3G) are now slowly being phased out.
Read more...
---
DXM series wireless controllers
August 2021, Turck Banner , Industrial Wireless
The robust, IP67-rated housing of Turck Banner's DXM1200E easily installs in most environments without the need for an additional enclosure.
Read more...
---
Wi-Fi in South African underground coal mines
August 2021, Extech Safety Systems , Industrial Wireless
In the author's opinion, Wi-Fi and all it offers can dramatically improve safety in all industries, including underground coal mines.
Read more...
---
Wireless kit for remote monitoring
August 2021, Turck Banner , Industrial Wireless
Since Turck Banners standalone DEK wireless kit includes everything needed for a remote preventive maintenance monitoring solution, complexity is removed, and installation is quick and easy.
Read more...
---
Siemens makes industrial 5G router available
July 2021, Siemens Digital Industries , Industrial Wireless
Router supports future-oriented applications such as remote access via public 5G networks or the connection of mobile devices such as automated guided vehicles in industry.
Read more...
---
NearFi couplers for contactless power and data transmission
July 2021, Phoenix Contact , Industrial Wireless
By launching NearFi, Phoenix Contact has introduced a new, innovative technology for contactless power and data transmission in the near-field range.
Read more...
---
Pallet power in the chemical industry
June 2021, Turck Banner , Industrial Wireless
Contactless detection of incoming and outgoing goods provides those involved in logistics with considerably greater transparency of stock levels.
Read more...
---
Wearable device keeps workers safe during the pandemic
June 2021, RS Components SA , Industrial Wireless
Maintaining social distancing is key to limiting the spread of coronavirus, but it can be a real challenge in busy workplaces such as manufacturing facilities, warehouses and construction sites.
Read more...
---
Remote monitoring of temperature in cryopreservation facilities
March 2021, Omniflex Remote Monitoring Specialists , Industrial Wireless
When the Medical Research Council needed to upgrade sixteen of its facilities to monitor temperature and humidity levels in its -80°C sample storage area, it engaged Omniflex to find a solution.
Read more...
---
RFID system tracks meat production in Chinese slaughterhouse
February 2021, Turck Banner , Industrial Wireless
To implement the tracking of the pork across all process levels, every pig is provided with an electronic earring containing the relevant data.
Read more...
---