printer friendly version
Managing fire risks prevents manufacturing disruption
October 2012
IS & Ex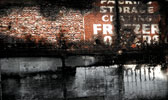 Companies doing business in the 21st century rely heavily on automation to improve their efficiency and increase competitiveness. This places great emphasis on high value electronic equipment to help perform the tasks that are necessary to achieve the required organisational efficiencies. To this end, an important question becomes: "What will happen to our company if the key electronic equipment fails?" Unfortunately the answer is that it could result in financial losses that may take years to recover. In fact, it could be enough to shut down some companies.
This puts the fire risk of a company into perspective through its high value equipment. Hence, more and more businesses are looking to protect their high value assets against this risk. These assets include server rooms, archive rooms, electricity supply infrastructure, switching and motor control centres and many more.

Gaseous flooding
One of the effective ways to protect such assets against fire is to use the gaseous total flooding method. Essentially, total flooding means flooding the entire room, sealed containing the assets, with a gaseous medium that will inhibit combustion and ultimately extinguish any fire. This method has become a popular solution with both fire engineers and businesses managers.
However, before a business purchases a total flooding system, it should ask the following questions to ensure it will work exactly as required if it is ever needed:
* Is the system fully approved? Does it carry a full system approval to say it will perform the required task? Is there a valid certificate to show this?
* What are the long term implications? How do the Kyoto and Montreal Protocols impact the decision ie, could this system be phased out? What does ISO 14520 say about the various total flooding systems?
* How many cylinders are required and how cost effective is the system? How does it compare with other products?
* What are the costs for refilling? Is this readily available? Are spares readily available?
* Is the system designed to the correct standard?
* Are the suppliers competent?
Based on the above, the potential supplier should respond with the following:
1. A set of flow calculations done by the fire engineer based on a pipe layout, cylinder location and nozzle positions. This should all be based on the relevant engineering standards (ie, ISO 14520, NFPA 2001).
2. The flooding system should be interfaced with an automatic detection system that is designed and installed to the correct standard.
3. The system should be installed to the required standard (ISO 14520 or NFPA 2001). Check that the correct pipe has been used, the pipe fittings are correct and the pipe has been installed correctly.
4. After the installation a room integrity test should be carried out to determine the room's rate of leakage. This is mandatory for all clean agent gaseous total flooding systems in the standard ISO 14520 Part 1 and SANS 306-4 for carbon dioxide. Based on the room integrity test, over pressurisation venting may be installed.
5. The fire protection system must then be commissioned. What tests were carried out to ensure that the system will work in the event of a fire? Were these tests carried satisfactorily? What records were kept of these tests?
In the event of a fire, the detection system will alert the control room and begin the total flooding sequence. The gas will discharge and inhibit combustion, thus extinguishing the fire. The gas should be retained in the room for a prescribed period of time to prevent re-ignition – room integrity testing must be done annually to ensure this.
Negotiate a service contract with a reputable specialist that ensures regular equipment checks and servicing when required. Post discharge, the servicing contractor will have the cylinders refilled.
For more information contact Samantha Wright, Alien Systems & Technologies, +27 (0)11 949 1157, sam@astafrica.com, www.astafrica.com
Credit(s)
Further reading:
Tube connector for Ex areas
May 2020, Parker Hannifin - Sales Company South Africa , IS & Ex
Parker Hannifin has extended its Phastite permanent instrumentation connection range, which is now available in a number of corrosion-resistant alloys (CRAs), including Alloy 825, 625 and Super Duplex, 
...
Read more...
---
SMC's static removal solutions
November 2020, SMC Corporation South Africa , IS & Ex
Around the world, SMC Corporation has a long history in assisting customers in several industries with pneumatic solutions and components. Perhaps less well known in South Africa is the SMC ioniser range, 
...
Read more...
---
Retrofit your vehicles with collision protection
November 2020, ifm - South Africa , IS & Ex
The camera-based anti-collision system from ifm automatically detects persons and obstacles in the rear area of the vehicle, warns the driver, and stops the vehicle if necessary.
Read more...
---
Safe use of Ethernet in Ex areas
November 2020, Turck Banner , IS & Ex
Turck is paving the way for the evaluation of plant data using its excom high-availability I/O system.
Read more...
---
Safety controllers with diagnostics
October 2020, Turck Banner , IS & Ex
The combination of an intuitive user interface and diagnostics makes it easy to design and troubleshoot complex safety systems in just a few clicks.
Read more...
---
Real-time location system
September 2020, Extech Safety Systems , IS & Ex
With worker safety becoming an ever-increasing focus for many businesses operating within process industries, iTAG X30 delivers a solution that allows high levels of location accuracy across their entire site.
Read more...
---
Sensor technology now in use in explosion-protected areas
September 2020, Pepperl+Fuchs , IS & Ex
Increased customer demand for hazardous areas requirements that can be met using sensor technology require sensors to be fitted in potentially hazardous locations, posing ever greater challenges.
Read more...
---
Safe operation of LNG tanks
September 2020, Endress+Hauser South Africa , IS & Ex
Endress+Hauser's innovative instrumentation and advanced inventory management solutions for LNG storage tanks ensure safe operation of plant and high levels of inventory transparency.
Read more...
---
PyroStorm protection for control equipment
September 2020, Alien Systems & Technologies , IS & Ex
If you work at a large industrial plant or mine, you may have noticed those hydraulic lubricating oil packs, or perhaps the diesel generator sets, oil store rooms, pump rooms or flammable liquids stores, 
...
Read more...
---
PyroStorm provides cost-effective fire protection for control equipment
August 2020 , IS & Ex
If you work at a large industrial plant or mine, you may have noticed those hydraulic lubricating oil packs, or perhaps the diesel generator sets, oil store rooms, pump rooms or flammable liquids stores, 
...
Read more...
---