printer friendly version
Implementing Industry 4.0 technologies in Africa's manufacturing environment
September 2019
News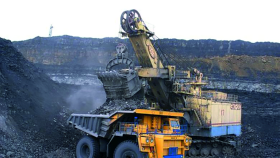 African manufacturers are aspiring to raise their standards and increase the efficiency of their enterprise operations. To discuss the rising prevalence of technology within the industrial realm, the KwaZulu-Natal Manufacturing Indaba will educate participants on the opportunities and challenges associated with the adoption of innovative technology in the manufacturing sector, as well as how these capabilities can lead to yield higher quality outputs.
Digitisation, otherwise known as Industry 4.0, is considered the most profound and disruptive phenomenon in the world of business today. Increased reliance on computer and automation has rendered industries both self-reliant and efficient. Smart machines have immense capacity to compile, maintain and record staggering amounts of data, which the average human mind is incapable of processing. In addition, Industry 4.0 allows manufacturers to optimise their operations by pinpointing and prioritising the precise business components demanding attention.
Further, the IIoT enables industries to employ sensors and robots to improve the quality and overall efficiency of production output. IIoT-enabled machines provide manufactures the opportunity to achieve precise customer satisfaction levels by analysing data regarding customer preferences and feedback, thereby tailoring their products accordingly. By employing the IIoT, industries can optimise their operations through the application of the cloud environment to increase the productivity levels of manufacturing enterprises.
The KwaZulu-Natal Manufacturing Indaba to be hosted in Durban from 14-15 August is designed to accommodate industrialists with an extensive technological knowledge as well as those who lack proficiency in this arena. Attending manufacturers with minimal digital know-how are set to acquire the vital foundations from which to implement relevant digital solutions into their business operations. Furthermore, exclusive debates will focus on well-versed technological industrialists, seeking to advance their existing knowledge base, thereby empowering them to take their manufacturing operations to new heights. Attending this year's Indaba is paramount to enabling African manufacturers to harness the unique opportunities awaiting them, and place them on an equal footing with their international competitors.
For more information contact Thembisa Bambathi, Siyenza Management, +27 73 788 6044, thembisa@siyenzaevents.co.za, www.manufacturingindaba.co.za/mi-kzn
Further reading:
From the editor's desk: IT-OT integration becoming a must, but there are challenges
October 2019, Technews Publishing (SA Instrumentation & Control) , News
We're seeing the insecurity around digital transformation start to fade as the history of case studies builds to show how enlightened manufacturing companies have applied the ideas to rationalise their 
...
Read more...
---
Rockwell Automation announced as Founding Member of ISA Global Cybersecurity Alliance
October 2019, Rockwell Automation , News
Production facilities can contain thousands of technologies from different vendors. Cybersecurity threats only need to exploit one of them to steal trade secrets, stop production or even harm workers. 
...
Read more...
---
Emerson helps complete first Caspian subsea project
October 2019, Emerson Automation Solutions , News
Emerson has completed its $48 million contract for automation systems and cloud engineering software-as-a-service for the Shah Deniz 2 project in Azerbaijan and is fulfilling an ongoing five-year services 
...
Read more...
---
Ham-Let smart valve nominated for IoT award
October 2019, Fluid Systems Africa , News
In another remarkable achievement for the Ham-Let Group, its state-of-the art IoTH800 was nominated for best product award at the First Industry Of Things World Award 2019. The Ham-Let Internet-of-Things 
...
Read more...
---
BMG emphasises Hallite hydraulic and pneumatic seals
October 2019, Bearing Man Group t/a BMG , News
BMG supplies an extensive range of hydraulic and pneumatic seals and sealing solutions for demanding environments, and is also the distributor for Hallite Seals International within central and southern 
...
Read more...
---
KZN Expo brings industrial technology solutions under one roof for diverse exhibitor base
October 2019, Specialised Exhibitions Montgomery , News
Once again proving that it's the definitive platform for its 145+ exhibitors to showcase their industrial technology solutions, the KwaZulu-Natal Industrial Technology Exhibition (KITE) attracted a captive 
...
Read more...
---
Cummins stirs interest in pump-engine product line
October 2019 , News
Cummins recently hosted a highly successful seminar in both Dubai and at its Power Hub in Waterfall City, Johannesburg, to introduce end users and OEMs to its range of high-quality engines for the pumps 
...
Read more...
---
KZN a key growth area for Bearings International
October 2019 , News
The Bearings International (BI) Durban branch stocks a wide range of bearings, electric motors, gearboxes, lubricants, seals, tools, and power transmission products for a range of industries. These include 
...
Read more...
---
Trafo supplies transformers for data centre application
October 2019 , News
Trafo Power Solutions recently supplied two 2000 kVA 11,6 kV/415 V dry-type transformers to a large data centre in Cape Town. Manufactured under stringent quality control conditions at Italian transformer 
...
Read more...
---
BMG and AAC partner in Jeppestown clean up
October 2019, Bearing Man Group t/a BMG , News
The joy of teamwork is clearly evident in the partnership between engineering specialists, BMG and entrepreneurs, Agri Arts & Construction (AAC). "Through this match made in Jeppestown, home to both companies, 
...
Read more...
---