printer friendly version
Do we need rogue IT units in the modern manufacturing plant?
May 2019
News
My very first 'misunderstanding' while employed was with what are known as 'cowboys' or rogue IT units. Young, eager to please, and even more eager to perform, I was stopped dead in my tracks by people with different job titles, working in different departments, but working with and controlling IT decisions and inputs. After a few back and forth emails, it became clear to me that just because I worked for the official IT department, did not mean there were no other 'IT departments' in the company.
What is a rogue IT unit?
A rogue IT unit is the term given to a team that is running its own IT operations alongside, but separate from, the official IT department of the company. In all manner of work I have done, in a variety of industries, I have always found that there are one or two individuals who insist on running their own IT operations for their plant or department. They have their own contracts with external vendors, they have their own spares and they, more often than not, have their own licence management, completely separate and void of any standards, methodologies and procedures set out by the official IT department.
Are they right or wrong… or left?
This is difficult to answer. If they operate IT on the plant in such a way that it benefits their operations better than the service from the official IT department, then I guess it is hard to argue against their existence. I have worked with excellent rogue units where they follow the standards set by the official department, but they have their own developers, support teams and contract agreements with third-party vendors, who are given access privileges on their network. Then I've worked with rogue units that just go way out left-field and almost create an entire IT department just for their plant, ignoring standards, procedures, operating guidelines, etc. These have all manner of repercussions of which the most concerning are security, licence infringements and contracting irregularities. Sometimes the brightest guys work in these rogue units, I've found cases where they are better qualified than their counterparts in the official IT department. But, on the other hand, they are mostly what industry calls 'super users', – people who know the system well enough to form a rogue IT unit.
If IT in the manufacturing plant is modern, why do we have rogue units?
That is a good question, and one that has many probable answers. I think we find rogue units in many factories because the official IT department either cannot meet the demands of production, or have set a strategy that does not align with the objectives this department has set for the future. It could also be that implementation times by official departments are long, where the urgency of a plant-floor solution requires a more agile approach. Or it could be a financial decision, some plants or departments run legacy systems that cannot advance technologically unless large investments are made, and they simply fall by the wayside when new technology or processes are adopted by the enterprise. But perhaps the simplest reason is that the rogue unit has the appropriate skills and experience for the specific plant, which cannot be found within the official IT department. The rogue unit then springs up and grows from there.
So, now that we know what they are and why they exist, do we need rogue units operating their own vision of IT in manufacturing? It would be irresponsible to say yes, but narrow minded to say no – therefore I say yes and no.
No, we do not need rogue units in a Utopian world, where the official department has internal divisions, like MES and IIT/OT teams. Groups that are part of the official IT department, but somehow meet the needs of each and every manufacturing operation of the enterprise, a mean feat, but doable when focused on specific IT domains from level 0 upwards.
And yes, we might need rogue units when we do not have the luxury of a large established enterprise IT department with an appropriate budget. We might need rogue units when skills and money do not match up, or when legacy systems and specialist support for operational requirements cannot be met by the official department. It might also be good to encourage collaboration between the two, to share their exploits for the benefit of manufacturing excellence.
Whatever the reason, rogue IT is here to stay in manufacturing. So, it might be a good thing if it came about genuinely as a matter of technological circumstance. What we do not need are rogue units operating for nefarious reasons stemming from internal politics or strategic disagreements about IT for business vs IT for manufacturing.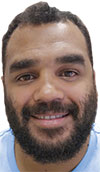 Lance Turner
Lance Turner is an MES specialist employed at Sasol's Secunda plant. He has an honours degree in Information Systems with a focus on Enterprise Architecture design and solutions. A certified MESA MES/MOM student, his passion is amalgamating general IT across the manufacturing spectrum. Lance's vision is for a converged IT and manufacturing discipline that will become the reality of Industry 4.0. His team motto is MES services that are always available, always stable, and always dependable.
Further reading:
From the editor's desk: Automation professionals need communication strategy too
September 2019, Technews Publishing (SA Instrumentation & Control) , News
Catching the eye of a potential customer has become more difficult than ever thanks to the ethos of information promiscuity that defines the 21st century. It's never been easy to stand out in a crowded 
...
Read more...
---
South Africa sets plans in motion with new LNG import terminal
September 2019 , News
State-owned freight logistics firm, Transnet, said on Tuesday that it had signed a cost-sharing agreement with the World Bank's International Finance Corporation (IFC) to conclude a feasibility study 
...
Read more...
---
Emerson completes acquisition of Zedi's software and automation businesses
September 2019, Emerson Automation Solutions , News
Emerson has announced the purchase of Zedi's software and automation businesses. The addition of Zedi's cloud supervisory control and data acquisition (scada) platform will further enable Emerson to help 
...
Read more...
---
ETG conducts first Safety over EtherCAT Plug Fest
September 2019 , News
The EtherCAT Technology Group (ETG) recently held its first Safety over EtherCAT (FSoE) Plug Fest with great success. Numerous manufacturers of EtherCAT safety master and slave devices came to Verl, Germany, 
...
Read more...
---
Endress+Hauser strengthens ­expertise for advanced analysis
September 2019, Endress+Hauser , News
Endress+Hauser has expanded its centre of competence for advanced analysis in Lyon, France. The Group invested €2 million in a new production facility and office space to meet growing demand in the area 
...
Read more...
---
Festo inspires with smart digital solutions at the Automation Expo
September 2019, Festo , News
Festo hosted the first leg of the Automation Expo in Johannesburg at the Sandton Convention Centre, while the second took place in Port Elizabeth at the Boardwalk Convention Centre. Both ended on a high 
...
Read more...
---
AVK Academy gains traction in Africa
September 2019 , News
The Academy, the training arm of AVK Southern Africa, has taken the Group's training into Africa. With training on basic and advanced valve fundamentals recently concluded at Mulonga Water and Sewerage 
...
Read more...
---
WearCheck acquires reliability testing company, boosts services
September 2019 , News
Durban-based condition monitoring specialists, WearCheck, has bought Anglo Field Services (AFS), which adds three new established divisions to the company's comprehensive reliability solutions portfolio, 
...
Read more...
---
Siemens South Africa puts Smart City vision into action
September 2019, Siemens Digital Industries , News
Fourteen months ago, Siemens installed a microgrid at its headquarters in Midrand and data shows it is using 50% less supplied energy, drawing it from solar resources instead. By extracting energy off 
...
Read more...
---
Implementing Industry 4.0 technologies in Africa's manufacturing environment
September 2019 , News
African manufacturers are aspiring to raise their standards and increase the efficiency of their enterprise operations. To discuss the rising prevalence of technology within the industrial realm, the 
...
Read more...
---