printer friendly version
The difference between verification and calibration
Technews Industry Guide: Maintenance, Reliability & Asset Optimisation 2019
Maintenance, Test & Measurement, Calibration
Maintenance personnel often come across the metrological terms calibration and verification. For some, these two concepts are known and easy to differentiate, for others, they can cause confusion.
Verification made easy
According to the International Vocabulary of Metrology (VIM), the term verification is defined as: "Provision of objective evidence that a given item fulfils specified requirements."
An interpretation of verification consists of checking calibration results as 'objective evidence' to comply with a 'specified requirement', such as the Maximum Permissible Error (MPE), defined either by a manufacturer, a legal metrology organisation or an end-user (i.e. process application). This situation is illustrated in Figure 1, where the device's relative measurement errors obtained by the calibration rig turn out to be smaller than the MPE, meaning that the flowmeter (item) fulfils the specified requirement.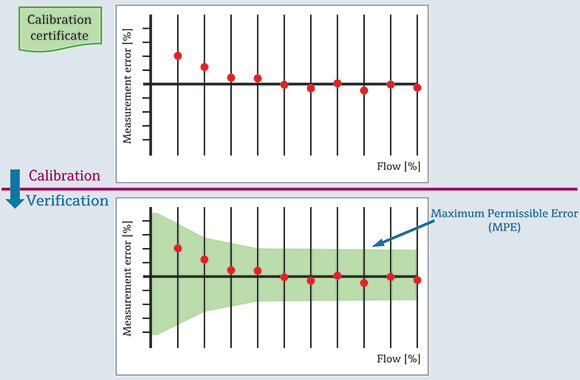 Figure 1: A verification task based on a flowmeter's Maximum Permissible Error (MPE).
Endress+Hauser's onsite verification offerings
Heartbeat verification
• Heartbeat Technology verifies the correct function of the measuring device according to the specifications and generates a protocol without process interruption.
• The automatic generated protocol supports the documentation requested by internal and external formalities, laws and standards.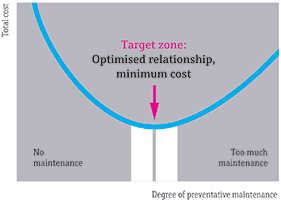 Optimised plant maintenance.
Inline ultrasonic clamp-on verification
• The inline verification is a comparison of the results obtained from the unit under test (UUT) against the inline ultrasonic clamp-on flowmeter.
• A verification certificate which indicates the measured error between both the measurements is generated.
Calibration made easy
According to the VIM, calibration is a procedure to establish a relation between a quantity value given by a UUT and a reference quantity value (ref) obtained by a calibration rig, within its associated measurement uncertainty. The main objective is to check the accuracy of measurements by comparing the device in question with that of a known traceable reference. One fundamental requirement for carrying out a calibration is that the reference system must have traceability to the fundamental units of measurement needed to reproduce the unit flow. Calibration of devices assists:
• The requirements of industry regulators and standards like FDA, IFS, ISO 9000 etc.
• To prevent influence of inaccurate measurements on the quality of the final product.
• To prevent energy or material losses due to improper control.
• To prevent safety issues caused by poor monitoring.
Endress+Hauser's calibration offerings
Onsite: portable rigs and buffer solutions
On-site calibration is performed by highly trained engineers. It is convenient and cost effective, and removes the need to send instruments offsite, keeping downtime to an absolute minimum. It also offers the highest flexibility as calibration can be scheduled according to process demands.
Laboratory
Laboratory calibration services are one-time or repeat contract-based calibrations of customer instrumentation carried out in a facility owned by Endress+Hauser. Calibration services performed in a laboratory have the advantages of the best calibration uncertainty and wide calibration ranges.
Calibration management service
Calibration management service is an optimisation service where Endress+Hauser take day-to-day management responsibility of a customer's calibration function. Goals of this outsourcing are improving a customer's plant operations, and securing calibration process compliance to internal and external regulations while reducing its costs.
For more information contact Preston Reddy, Endress+Hauser, +27 11 262 8000, preston.reddy@za.endress.com, www.za.endress.com
Credit(s)
Further reading:
Endress+Hauser strengthens ­expertise for advanced analysis
September 2019, Endress+Hauser , News
Endress+Hauser has expanded its centre of competence for advanced analysis in Lyon, France. The Group invested €2 million in a new production facility and office space to meet growing demand in the area 
...
Read more...
---
Oil and gas producer reduces downtime by 20%
September 2019, Rockwell Automation , Maintenance, Test & Measurement, Calibration
In India, the swelling middle class has created a growing market demand for petroleum products. An oil and gas producer, one of India's largest petroleum product manufacturers and distributors, with a 
...
Read more...
---
Easy way to detect compressed air, steam and gas leaks
September 2019, Comtest , Maintenance, Test & Measurement, Calibration
Comtest has announced Fluke's new ii900, a handheld sonic industrial imager that enables maintenance teams to locate air, steam, gas and vacuum leaks. The intuitive interface allows technicians to isolate 
...
Read more...
---
A real-time alternative to radiometric density measurement
September 2019, Endress+Hauser , Mass Measurement
Currently, in mining applications, radiometric measurement has been the only way to measure the density of slurry. Until recently, and due to the harsh and abrasive environment of slurry, no other measuring 
...
Read more...
---
Portable calibrator approved for hazardous areas
September 2019, WIKA Instruments , Maintenance, Test & Measurement, Calibration
WIKA's CPH7000 portable process calibrator has received ATEX approval. It is therefore now also suitable for use in hazardous areas. The calibrator provides highly flexible on-site calibration for process 
...
Read more...
---
How to eliminate blocked chute woes
September 2019 , Maintenance, Test & Measurement, Calibration
The original electromechanical point level switch, Bin-Dicator diaphragm-type level controls were the first to enjoy general usage in the industry. Bin-Dicator eliminates bin overflow, empty bins, clogged 
...
Read more...
---
Adding days of production to manufacturing operations
September 2019, Test Dynamics , Maintenance, Test & Measurement, Calibration
Condition monitoring systems track equipment degradation. Typically, an equipment criticality and reliability assessment is performed to identify common failure modes. With the selected equipment and 
...
Read more...
---
Ten facts about infrared windows
September 2019, R&C Instrumentation , Maintenance, Test & Measurement, Calibration
Infrared (IR) inspection is widely used and quickly becoming indispensable in electrical maintenance programmes. With the advent of IR windows, this procedure is now both safe and cost-effective. However, 
...
Read more...
---
Smart devices for Ex areas
September 2019, Endress+Hauser , IS & Ex
The Pepperl+Fuchs brand ecom has launched its next generation ATEX Zone 1/21 and Div. 1 certified, intrinsically safe 4G/LTE-Android smartphone – Smart-Ex. The Smart-Ex 02 is a complete new development 
...
Read more...
---
Smart sensing reduces motor downtime
September 2019, ABB South Africa , Maintenance, Test & Measurement, Calibration
Until now, the monitoring and preventive maintenance of low-voltage motors has been time-consuming and expensive. New technology from ABB transforms simple motors into intelligent machines that warn when 
...
Read more...
---