printer friendly version
Oratile's opinion: Business strategy
August 2018
Editor's Choice
Partaking in the Manufacturing indaba – IoT/Industry 4.0 Conference 2018 as a panellist – was revealing, enlightening and thought provoking, at least from the end-user's (technology customer) perspective. Prior to the session on the emerging manufacturing technologies, of which I was one of the panellists, global management consultants AT Kearney presented promising figures for South Africa i.e. the potential of approximately R1,2 trillion worth of new opportunities in South Africa could be created through the forth industrial revolution by the year 2030.
Consequently, a question that arose that was put to the emerging manufacturing technologies panel: "What digital strategies should the end-user adopt and who are the technology suppliers that can assist?" The conference panellists deliberated significantly on this question, now, I would like to expand on it.
By definition, at the core of strategy is what is termed competitive advantage, which stems from two sources of scarcity namely, positional advantage (rooted on structurally attractive markets) and special capabilities (distinctive competencies that others cannot easily replicate or attain). In this context, a competitive advantage cannot be equated, at least for now, to sophisticated technological functionality, but rather to the organisational capability to leverage technology in ways that differentiate the company from its rivals.
Put in a different way, no single digital platform or technology – however refined or state of the art it may be – can deliver a sustained competitive advantage. A prevalent view is that business strategy directs digital strategy. However, the emerging thought is that digital strategies do not only support but shape business strategies, and consequently affect business models.
An anecdotal example
To increase efficiency and further fortify its competitive advantage, Woolworths digitally transformed its business model and deployed digital capabilities that enabled management to place the right item in the right store at the right time. The main driver of the Woolworths platform is to link and integrate the entire business value chain. For instance, an integrated system that enables a supplier to know exactly what is selling, and therefore be in a position to plan future production accordingly. This is a strategic approach that seeks to lock customers to a business by means of aligning them, through the digitised business model, to the suppliers. Integrating customer needs and behaviour into the entire business value chain aligns external factors – reasons why customers gravitate toward a particular organisation rather than to its competitors – with internal processes – embedded organisation specific strategy. Casadesus-Masanell and Ricart (2011) make the case that the latter does not only shape the market for exploitation, but also generates self-reinforcing capability configuration that competitors cannot easily replicate.
The question of which technology suppliers can assist with strategy appears problematic because strategy cannot be packaged in an off-the-shelf form of technology; rather the benefits accrue from a collaborative effort between vendors and end users to solve a specific business problem. Lastly, technology is not in itself a strategy, but can greatly aid in differentiating a firm's operations from competitors, hence creating a sustainable competitive advantage.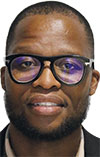 Oratile Sematle
Oratile is the electrical and instrumentation manager at Sasol Group Technology. He holds a bachelor of science degree in electrical and electronic engineering as well as an MBA from the University of Cape Town. As the former president of the Society of Automation, Instrumentation, Measurement and Control (SAIMC), he helps to drive the vision shared by council to address issues specific to the automation industry, and is partly accountable for the development of the automation engineering profession in South Africa. Oratile is a conference speaker and has spoken at engineering events such as Industry 4.0 and African Automation Fair. His ambition is to form cross-industry coalitions to tackle the social and educational problems experienced by disadvantaged communities.
Further reading:
Loop Signatures 1: Introduction to the Loop Problem Signatures series
May 2020, Michael Brown Control Engineering , Editor's Choice
Over the years I have had many requests to write a book giving more detailed explanations of some of the problems I have encountered in my work on practical loop optimisation. I am by nature and inclination 
...
Read more...
---
Loop Signatures 2: The two classes of processes.
July 2020, Michael Brown Control Engineering , Editor's Choice
This article will discuss the two classes of processes called self-regulating and integrating (or ramping) processes. This subject is absolutely vital to regulatory control, but strangely is seldom taught 
...
Read more...
---
From the editor's desk: The virtual business assistant
May 2020, Technews Publishing (SA Instrumentation & Control) , Editor's Choice
Have you ever wished someone would automate the daily grind of routine tasks and set you free to focus on the more engaging aspects of your job?
Read more...
---
From the editor's desk: The virtual business assistant
June 2020, Technews Publishing (SA Instrumentation & Control) , Editor's Choice
Enter robotic process automation (RPA), a disruptive workplace technology that uses software "robots" to mimic many of the repetitive interactions human beings have with their computers. It performs such 
...
Read more...
---
Case History 172: Interesting controls in a copper extraction plant.
June 2020, Michael Brown Control Engineering , Editor's Choice
In my 30 years devoted to optimising controls in industrial process plants in many countries, I thought that I had seen all the possible process dynamics that one would encounter. Imagine my surprise 
...
Read more...
---
The emergence of a new future in the energy sector
April 2020 , Editor's Choice
Adaptively complex and persistent challenges in Africa are driving the need for a new future in the energy sector. Lack of access to energy, (more than 600 million people in Africa with no access to energy) 
...
Read more...
---
Case History 171: Instability in a metallurgical plant
March 2020, Michael Brown Control Engineering , Editor's Choice
I have written several articles about the unique problems I have encountered, specifically in the mining processing industry. This article is about some experiences in a mining operation where recently 
...
Read more...
---
Case History 170
January 2020 , Editor's Choice
As mentioned in earlier articles, the integral (or I term) in the controller is a brilliant thing. It is an extremely elegant and simple solution for eliminating offset in control. However, like everything 
...
Read more...
---
Case History 169: Tuning a very difficult temperature control loop
November 2019 , Editor's Choice
As I have mentioned in previous articles, Greg McMillan, one of the world's top control experts, has said that he finds temperature control loops generally the worst optimised processes as most people 
...
Read more...
---
Beyond Capex and Opex
November 2019 , Editor's Choice
How do we finance IT? We identify a need, we test the waters with a PoC (proof of concept), then we get the green light after we prove the value. We know roughly how much it will cost by looking at the 
...
Read more...
---