printer friendly version
Sugar plant control
February 2018
PLCs, DCSs & Controllers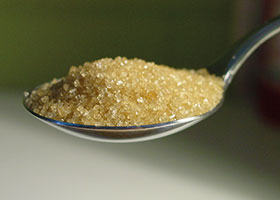 Umfolozi Sugar Mill (USM) is a leading producer of high-quality brown sugar, which is sold locally into the Southern African Customs Union (SACU) as well as deep-sea bulk sugar exports through the South African Sugar Association. In striving for the highest quality of sugar, one of USM's quality objectives is continuous improvement of the efficiency, quality and food safety of their operations through regular reviews and improvement initiatives. The latest Yokogawa Centum VP DCS and Release 6 of the control system software, was installed and successfully commissioned to replace an obsolete control system in the plant, thereby ensuring production of sugar to the highest quality.
The mill is situated between the world heritage Isimangaliso Wetlands Park on the KwaZulu-Natal North Coast and the Hluhluwe Umfolozi game reserve in the heart of Zululand, and produces approximately 135 000 tons of sugar per annum.
Selection and implementation
USM identified its existing control system as a risk to operations after support and the spare parts to maintain the system became unavailable. In order to avoid system failures resulting in costly downtime to sugar production, USM embarked on a control system selection process. Yokogawa was chosen as the successful vendor and commenced with the Centum VP R6 Control System Migration Project. The system consisted of two new Centum VP field control stations (FCSs), with one FCS dedicated to the frontend of the sugar mill, and the second dedicated to the backend. The majority of the subsystem communication interface was on Profibus DP.
The project was implemented in two phases:
1. Phase 1 dealt with the backend of the plant including the automatic pan boiling recipes, crystallisers and sugar drying control.
2. Phase 2 dealt with the frontend of the plant, which comprised the cane preparation area, mixed juice to syrup control, boiler control and power house control.
Both phases included the replacement of the previous control system's I/O units. In addition, the operator interfaces equipment also required an upgrade to the latest operating system supported by Microsoft.
The project was executed in a collaborative manner with the client. USM played a significant role to identify, improve and also assist in the design and implementation of some of the latest technologies in terms of control systems and state of the art grey scale concepts, which were applied to the new control system. A number of ground-breaking innovations were proposed by the USM project leader, which challenged Yokogawa's experts to configure the system in new and creative ways.
Solution description
The solution required the replication of the current controls from the obsolete system to the Yokogawa DCS platform. A number of control function blocks were specifically developed for the project and further enhanced with USM's assistance, one of which was the motor control block and a second was the trip sequence. Various other significant enhancements were made to the operator interface (e.g. grey scale graphics), which assists USM to operate, navigate and determine fault conditions, and the origins thereof, more easily. The end result is a system which is having a direct positive effect on USM's sugar production output and plant efficiency.
With short timelines for implementation, commissioning and changeover of the project, the introduction of the new Network IO (NIO) system allowed for easy I/O allocation and flexibility in the engineering, implementation, testing and commissioning of the system. The hardware and software could be detached from each other for testing and installation purposes, so that they could run in parallel development streams. Furthermore, the NIO system reduced the costly effect of change implementation on the system, where I/O types have to be interchanged or moved within an area.
In conjunction with USM plant specialists, a comprehensive set of documents on the existing control strategies and wiring layouts, were developed, according to the exacting requirements of the customer and Yokogawa's international standards. The software and hardware was developed and tested against these documents. A comprehensive customer FAT, with highly skilled Yokogawa engineers, was executed which resulted in a successful plant commissioning within the required timelines. The project was a resounding success due to the commitment, dedication and out-of-box thinking of the USM technical team.
Results
The migration project ensured a stable, reliable and common platform for the entire plant control system. New enhancements on the motor control and trip sequences now assist USM in fault finding and controlling the plant more effectively. Inter FCS communication provides USM with the opportunity to increase the level of automation of the plant at minimal cost, as the various plant sections can directly pass information between one another, making it readily available for display and decision making across the site. Plant upsets, or changes in production rates experienced in the backend, can also be communicated through to the frontend to reduce or increase feed to the plant. Similarly, any disruptions to operations in the frontend can quickly be communicated to the backend for the appropriate response to be taken.
"Yokogawa's support throughout the sale, installation, engineering and commissioning period of the project was remarkable and contributed to a very successful project handover and extremely smooth start-up," concluded Ravi Vandayar, USM technical manager and project leader.
For more information contact Christie Cronje, Yokogawa South Africa, +27 (0)11 831 6300, christie.cronje@za.yokogawa.com, www.yokogawa.com/za
Credit(s)
Further reading:
Siemens extends the Simine ­portfolio
June 2019, Siemens Digital Industries , PLCs, DCSs & Controllers
Siemens has extended the Simine portfolio for high-pressure grinding mills (HPGR) to include a new controller. Plug-and-play functionality makes the load share controller available for immediate use. 
...
Read more...
---
Schneider Electric announces a new era of control
June 2019, Schneider Electric South Africa , PLCs, DCSs & Controllers
Schneider Electric's new high-end Modicon M580 Ethernet programmable automation controller (ePAC) features redundant processors, native Ethernet, and cybersecurity embedded into its core. It combines 
...
Read more...
---
Selecting the right PLC
June 2019, AC/DC Dynamics , PLCs, DCSs & Controllers
Automation projects, big or small, start with a specification. Here are five factors to consider when choosing a PLC vendor.      
Broad range of devices
The selected brand must have a complete product 
...
Read more...
---
Optimised fuel blending
May 2019, Yokogawa South Africa , Analytical Instrumentation & Environmental Monitoring
This risk has led the refiners to give more than the norms specify, resulting in a giveaway on quality and profit. The use of near infrared (NIR) technology has helped refiners get real-time data to ensure 
...
Read more...
---
Industrial automation equipment
Africa Automation Fair 2019 Preview , PLCs, DCSs & Controllers
Anytech is an industrial automation equipment supplier that has been providing high tech solutions to a wide variety of customers in various industries throughout southern Africa since 1999. High tech 
...
Read more...
---
Multi-function PLC, HMI and I/O in a single 7" unit
Africa Automation Fair 2019 Preview, Vision Automation , PLCs, DCSs & Controllers
This multi-function UniStream PLC with an integrated, high-quality HMI touchscreen is available in a range of built-in I/O configurations. Showcased at Stand C04, the highly compact hardware profile with 
...
Read more...
---
PLCs and HMIs
Africa Automation Fair 2019 Preview, Ana-Digi Systems , PLCs, DCSs & Controllers
Among the new state-of-the-art products on show at Stand E07 are Ana-Digi's PLC range, which offers down to 8,5nS processing speeds and caters for systems up to 132 000 I/O, with full redundancy in processing 
...
Read more...
---
Programmable HMIs with PLC
May 2019, Turck Banner , PLCs, DCSs & Controllers
The new generation of the TX700 HMI/PLC series can control and visualise even more complex processes and applications than before. Thanks to several interfaces and an integrated OPC UA server, this device 
...
Read more...
---
Multi-function PLC, HMI and I/O in a single 5" unit
Africa Automation Fair 2019 Preview, Vision Automation , PLCs, DCSs & Controllers
On show at Stand C04 are the UniStream 5" and UniStream 5" Pro, which both support SNMP, VNC, FTP, SMS and email. The Pro version also offers a built-in webserver and SQL. Various built-in I/O configurations 
...
Read more...
---
Digital automation technologies
Africa Automation Fair 2019 Preview, Yokogawa South Africa , IT in Manufacturing
Yokogawa is showcasing the Synaptic Business Automation solution, which can transform business processes by optimisation of supply chains and operations and maximisation of asset performance. This is 
...
Read more...
---