printer friendly version
New topologies for automation systems
February 2017
System Integration & Control Systems Design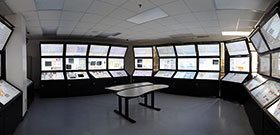 The emergence of the Industrial Internet of Things (IIoT), allows many traditional notions associated with industrial automation systems to be reconsidered. One of the constructs requiring a new perspective is the topology of industrial automation systems. Traditional topologies were based on technological considerations and, as such, did not easily map to plant architectures. This paper analyses the benefits of new topologies that align perfectly with inherent industrial technologies, which are made possible through the adoption of the IIoT.
Introduction
Starting with the introduction of digital computer technology as the delivery vehicle for process control systems in the 1960s and 1970s, industrial control system topologies have been designed for industrial operations based on the limitations and constraints of those digital technologies – not on the topology of the industrial businesses and operations. As a result, the physical and logical topologies of traditional industrial control systems have been fundamentally mismatched. Although these control systems worked and performed their functions, they were difficult to apply and maintain – at least in part due to the fact that their physical and logical topologies did not naturally align with operational and business architectures.
The fundamental topology and functionality of automation systems are on the verge undergoing a significant transformation due to technological advancements, such as big and small data analytics, cloud computing, cyber-physical systems and the IoT. The emerging automation systems will be based on natural industrial architectures (NIT) and defined by the asset architectures in the industrial plants and enterprises, not the technological constraints.
Traditional asset-centric or process-centric topological views
There are two competing perspectives for natural industrial topologies: asset-centric and process-centric. These two perspectives are based on the predominant topological view of an industrial operation. In an asset-centric model, there are processes that are controlled within the context of assets. In a process-centric model, assets are defined as nodes within the overall processes. Traditional machine controls through PLCs have taken an asset-centric perspective from inception because early PLCs were typically aligned to a specific equipment asset. Process controls were based on a process-centric perspective from inception.
The logical topologies of traditional DCS systems were more aligned to industrial processes than the assets due to their evolution from analog process control systems. This process-centric perspective served industry well for simple control loops up to process units. The problem with the process-centric perspective is that it tends to increase in complexity as the process extends to entire units, process areas, plants, and enterprises. In fact, the complexity tends to increase exponentially. Although with considerable effort they could expand to the area, plant, fleet, enterprise and value chain levels, they seldom truly did because the complexity became such a significant barrier.
Technology has progressed to the point at which technological constraints no longer provide barriers to the agility needed to move toward automation systems based on NITs. These emerging systems can naturally converge into overall systems of systems that optimise the performance of each asset, asset set, or entire industrial enterprises. The result is higher levels of industrial performance than ever before. Designing control systems to align with natural industrial topologies is the first step along a path of unprecedented industrial security, safety, efficiency and profitability.
Readers interested in the development of intelligent and autonomous assets across their entire operations using the power of the IIoT, can download the full Schneider Electric white paper at http://instrumentation.co.za/+J1242
For more information contact Lebohang Thokoane, Schneider Electric SA, +27 (0)11 254 6400, lebohang.thokoane@schneider-electric.com, www.schneider-electric.com
Credit(s)
Further reading:
Vacuum circuit breaker with thermal monitoring
Schneider Electric South Africa Electrical Power & Protection
The EasyPacT EXE offers IoT sensors and digital connectivity for a simpler, more sustainable and safer experience for panel builders, facility managers and OEMs.
Read more...
---
Control loop: Case History 182 - A temperature cascade control loop that didn't work
Michael Brown Control Engineering Editor's Choice System Integration & Control Systems Design
The problems encountered in a heater outlet temperature control in a petrochemical refinery were causing considerable difficulties for the operators. Here is another wonderful example of the power of cascade control, even with a really bad control element.
Read more...
---
Next-generation motor starters with digital innovation
Schneider Electric South Africa Motion Control & Drives
Schneider Electric has announced the release of the new generation of TeSys Giga series motor starters. The iconic TeSys Giga series has been re-imagined with the latest smart digital innovations to deliver 
...
Read more...
---
The role of 'green' packaging in sustainable manufacturing
Omron Electronics System Integration & Control Systems Design
Sustainability in the packaging industry is one of the key aspects in fighting the plastic waste issue and, ultimately, climate change.
Read more...
---
Working hand in hand to meet automotive OEMs' strict requirements
Turck Banner Sensors & Transducers System Integration & Control Systems Design
The LASE Group, producer of machines and assembly cells for the automotive industry, places trust in its close collaboration with Turck Multiprox.
Read more...
---
Field services – beyond break-fix to invaluable organisational insight
Schneider Electric South Africa Maintenance, Test & Measurement, Calibration
An outsourced field services team can assist organisations not only during emergencies but also by providing spares, technical support and 24/7 callout availability.
Read more...
---
PC-based control for seed treatment
Beckhoff Automation System Integration & Control Systems Design
The cost and consumption reports generated by the production control system open up new ways of managing and analysing data.
Read more...
---
Cobot boosts production by 15%
Omron Electronics System Integration & Control Systems Design
Topcustom, an Italian producer of custom-made bathroom sinks, has recently transformed part of its operations by deploying a collaborative robot (cobot) from Omron. The new cobot is being used to automate 
...
Read more...
---
Integrated control and software solutions for operational efficiency and traceability
Schneider Electric South Africa System Integration & Control Systems Design
Actionable insight from integrated operations has the potential to transform business and improve risk management.
Read more...
---
Omron and FlexLink design collaborative palletiser
Omron Electronics System Integration & Control Systems Design
The cobot solution, with its small footprint and active safety equipment, enables the handling of up to 8 boxes per minute without the need for fencing or laser scanners.
Read more...
---