printer friendly version
Insourced calibration brings many advantages
Technews Industry Guide - Maintenance, Reliability & Asset Optimisation 2016
Maintenance, Test & Measurement, Calibration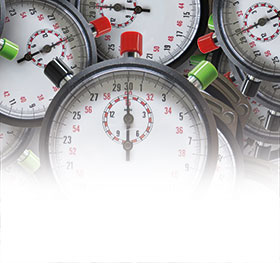 There are approximately 35 critical test points at the Silkeborg CHP plant, each with three sensors, making up the fundamental safety system which is required to undergo an annual calibration check. The calibration process was previously carried out by an external calibration company, but this is now done by the plant itself using Beamex equipment.
"Managing the calibrations ourselves has had several advantages on a daily basis, not the least of these being an increase in flexibility as the calibrations can be done when it is most convenient. Moreover, it has resulted in improved safety levels and more possibilities for integration with our own systems. Before, the calibration of the safety system took place as part of the annual review, but now we can do as and when it fits into our daily plans", says plant engineer, Anders Ole Jensen.
35 critical test points
Ole Jensen is notified by the Beamex software on a day-to-day basis about when calibrations need to be performed. He then goes round to the test points needing pressure and temperature calibrations and connects the calibrator – a Beamex MC6 – physically to the test point, for example a pressure or temperature transmitter.
The 35 critical test points comprise the safety system, which turns off the boiler if it detects any values falling outside the set range. There are three sensors for each test point. If everything is working correctly, all three sensors will show the same values. If one sensor deviates from the others, it activates the alarm. If two sensors deviate, the boilers automatically shut down. This is why it is critically important that these sensors are calibrated according to the demands of the safety system.
Automated calibration
Using a hand pump, Ole Jensen tests whether a pressure transmitter is displaying the correct values.
"The upper and lower limits of the calibration range typically allow fluctuation of a few per cent, and this is displayed graphically on the calibrator as a dot that moves up and down and must remain within a specific tolerance range which is represented by blocks on the screen," he explains.
Some calibrations take a few hours, but as the equipment itself is able to carry out the process, the person operating it is able to leave and return when the calibration is complete, for example in the case of certain temperature measurements.
"No time is wasted with these kinds of calibrations, as you can get on with other tasks while the calibration is being performed", says Ole Jensen.
The Beamex equipment has also helped him locate some setup faults that in a number of transmitters were overlooked by the external calibration experts.
Fewer errors in the digital process
Transitioning from a manual to a digital calibration process comes with a list of benefits.
"Working with Beamex greatly reduces the risk of errors that can occur in a manual process that involves first noting the calibration data on paper and then transferring this data into Excel or the like. There is a twofold risk of entering the wrong data as the values are jotted down by hand and then entered again electronically. With Beamex the transfer of data happens automatically during the actual calibration process, eliminating potential sources of error", says Beamex's Christian Schrøder.
He also points out that performing your own calibrations allows for greater flexibility in day-to-day planning of procedures and that calibrations do not all have to wait until the annual review. It also provides a much greater level of transparency when it comes to the status of completed and upcoming calibrations and better data quality in general for physical processes, and you have a great tool to enhance overall quality assurance of processes and safety.
One year payback
In addition to the test points in the plant's safety system, there are approximately 500 test points that need to be calibrated at least every four years.
"With the Beamex solution, we have complete flexibility, so we can perform many calibrations in between other daily tasks. This flexibility is important in a busy workplace where more urgent tasks often arise and need to be prioritised," says Ole Jensen.
The cost of calibration was previously about 1000 DKK (R2200) per sensor, which meant that the investment in the Beamex solution paid for itself within one year.
For more information contact QTEK Instrumentation & Calibration Solutions, +27 (0) 11 391 4598, jacques@qtekics.co.za, www.qtekics.co.za
Credit(s)
Further reading:
Humidity generator for probe calibration
Comtest Maintenance, Test & Measurement, Calibration
Portable humidity generator delivers fast, accurate multi-point calibration of humidity probes and loggers.
Read more...
---
An innovative alternative to mechanical seals
Bearing Man Group t/a BMG Maintenance, Test & Measurement, Calibration
BMG's range of Garlock sealing products includes a versatile sealing system that replaces mechanical seals in industrial pump applications.
Read more...
---
Understanding asset reliability for maximum impact in a post-pandemic world
Maintenance, Test & Measurement, Calibration
At the ARC Industry Forum Asia, Anindya Chatterjee, ABB's global head of Value Engineering and Data, gave a presentation that focused on return on asset reliability through information, operations and engineering technologies, powered by machine learning.
Read more...
---
Fluke doubles the troubleshooting power
Comtest Maintenance, Test & Measurement, Calibration
Comtest now offers the Fluke 787B and 789 process meters that double the troubleshooting capabilities of previous versions by combining the power of a safety-rated, digital multimeter and mA loop calibrator into a single, compact test tool.
Read more...
---
Fluke's T6-1000 PRO electrical tester
Comtest Maintenance, Test & Measurement, Calibration
Comtest now offers the Fluke T6-1000 PRO true-RMS electrical tester. It measures voltage up to 1000 V AC and current up to 200 A without test lead contact to live voltage.
Read more...
---
Digitalised oil and gas pipelines
RJ Connect Maintenance, Test & Measurement, Calibration
Moxa's MDS-G4020 series offers a modular platform that can be fitted with fibre interfaces to connect pipeline subsystems to a control centre over long distances.
Read more...
---
Linux-based condition monitoring platform
Turck Banner Maintenance, Test & Measurement, Calibration
Turck Banner's compact IM18-CCM50 DIN rail control centre for collecting, processing and forwarding condition data to the IIoT can be configured for specific OEM requirements.
Read more...
---
Pyrometer for challenging applications
Instrotech Maintenance, Test & Measurement, Calibration
Instrotech now offers the new Optris CT 4M pyrometer for high-speed applications.
Read more...
---
IR thermometer withstands 3-metre drop
Comtest Maintenance, Test & Measurement, Calibration
Comtest has on offer the Fluke 64 MAX IR thermometer with internal memory, unattended monitoring, improved accuracy and increased battery life.
Read more...
---
BMG gearboxes for railway maintenance
Bearing Man Group t/a BMG Maintenance, Test & Measurement, Calibration
BMG supplies the local railways sector with custom-designed planetary gearboxes for use in railway maintenance programmes.
Read more...
---