printer friendly version
Registering with the Engineering Council of South Africa (ECSA)
August 2014
News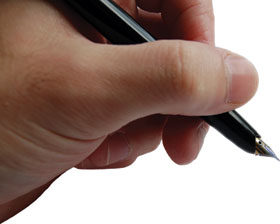 South Africa is the second largest economy in Africa and remains rich with promise. Having been admitted to the BRIC group of countries of Brazil, Russia, India and China in 2011, confirms South Africa's trajectory to continued growth as a nation.
Although the country currently realises massive infrastructure programmes, the qualification of engineering professionals in the country is still unsatisfactory. According to ECSA, South Africa only saw 16 129 engineers register during 2012, most of these being in the civil, electrical and mechanical engineering disciplines. Numbers of registered engineers in fields such as industrial and electronics, materials, mineral, electro-mechanical and computer engineering are still very low.
ECSA has been in existence for over 40 years, with the main objective of regulating the engineering industry in South Africa. Registration with ECSA is essential and currently registrations transcend 40 000.
The registration system has been established by law to ensure competence and accountability. Engineers are indispensable in the delivery of infrastructure, goods and services. However, since engineering involves exploiting and controlling natural forces and complex systems and processes, attainment of solutions is accompanied by risks, thus mitigation of these risks requires competent and accountable engineering professionals.
"Registration provides public recognition that the registered person has, through education, training and experience, demonstrated competence at an established level," says Cyril Gamede, president of ECSA. ECSA's registration thus acts as an indicator of an engineer's competence as it publicly recognises their education and experience. By registering with the body, the professional is automatically bound by a code of conduct.
Moreover, registration with ECSA and membership of a Voluntary Association (VA) such as South African Institute of Civil Engineering (SAICE) are complementary. The VA promotes the interests of the discipline and its members and provides services such as continuing professional development. Different grades of membership – for example student, member and fellow – recognise the member's career progression.
For more information contact Thoko Machimane, ECSA, +27 (0)11 607 9500, thoko@ecsa.co.za, www.ecsa.co.za
Further reading:
From the editor's desk: Is additive manufacturing poised to go mainstream?
Technews Publishing (SA Instrumentation & Control) News
As digital manufacturing technology pushes its way further towards the production floor, additive manufacturing (3D printing) is emerging as a viable option to complement the more traditional methods 
...
Read more...
---
Obituary: Steven James Meyer
January 1957 - January 2022
Technews Publishing (SA Instrumentation & Control) News SAIMC
It is with deep sadness and shock that we announce the sudden death of SA Instrumentation & Control Editor, Steven Meyer. Steven joined Technews in October 2007 in the position of Deputy Editor. His 
...
Read more...
---
ESG certified as Level 2 contributor to B-BBEE
News
Invicta Holdings Limited's Engineering Solutions Group (ESG) has achieved recognition as a Level 2 contributor to B-BBEE.
Read more...
---
Abrasive Flow Solutions celebrates its first year of business
News
Abrasive Flow Solutions (AFS) – specialists in the design and manufacture of slurry related valves – celebrates its first year of business.
Read more...
---
Microsatellite production gets a boost in Stellenbosch
TANDM Technologies News
Dragonfly Aerospace is investing in a 3000 square metre design and manufacturing facility in Techno Park, Stellenbosch.
Read more...
---
Danfoss doubles down on energy efficiency
Danfoss News
Danfoss encourages decision makers to act at COP26.
Read more...
---
Zest supplies SA's new gas helium project
Zest WEG Group Africa News
Zest WEG is supplying locally manufactured transformers, switchgear and substations to South Africa's onshore natural gas and helium project, Tetra4.
Read more...
---
Emerson announces commitment to venture capital initiative
Emerson Automation Solutions News
Emerson Ventures to focus on disruptive discrete automation solutions, environmental sustainability technologies and industrial software.
Read more...
---
Valve & Automation's new Secunda Valve Repair Centre
Valve & Automation News
On 1 November 2021, Valve & Automation's Secunda Valve Repair Centre opened at 18 Kingfisher Street, Ext 57, Secunda, Mpumalanga.
Read more...
---
SECO Process Instrumentation appointed East Rand agent for Yokogawa
SECO Process Instrumentation News
SECO Process Instrumentation, a consulting company in the fields of instrumentation, moisture analysers, pneumatics and VSD solutions, has recently been appointed as the East Rand agent for Yokogawa.
Read more...
---