printer friendly version
From the editor's desk: 2022 must be the year SA gets its vaccination act together
January 2022 Editor's Choice News
This is his last "From the editor's desk" that Steven Meyer wrote before his death in early January 2022.
As I write this column at the end of November, the world is once again plunged into uncertainty by the emergence of a new mutation of the coronavirus. First observed by local researchers in southern Africa, the detection of the Omicron variant sent shivers through the developed world resulting in an instantaneous knee-jerk reaction.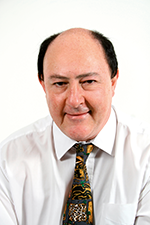 Steven Meyer, Editor.
Travel bans were immediately put in place just as the region's tourism industry was gearing itself for the influx of foreign visitors seeking to swap a freezing northern hemisphere winter for some glorious African sunshine. The implications for the already beleaguered local tourism industry are potentially devastating, not to mention the negative impact on South Africa's fragile economic recovery. Et tu Omicron?
Other problems aside though, the pandemic situation is one that we should be able to get on top of because there is now enough evidence to show that once a critical mass of a country's population has been vaccinated, life pretty much goes back to normal. One hundred and thirty-five thousand 'unmasked' motorsport fans at the 2021 Indianapolis 500 is surely proof enough? And if it isn't, how about the packed stadiums that the English football clubs are once again enjoying? (Admittedly Manchester United might wish it was still playing to empty stadiums.)
At the time of writing, the USA had vaccinated some 60% of its population (195 million people), while the UK stood at close to 70% (46 million). By contrast, South Africa lags with only 24% of its adult population (14,4 million) fully vaccinated – and therein lies the rub.
According to worldometers.info, 5 236 750 people have died of Covid-19 to date. Data on the number of deaths that can be directly attributed to the vaccine are difficult to come by, but according to covid-101.org, a total of 6207 deaths (0,0018% of doses) were reported in the USA for the period December 2020 to July 2021. Of these, three deaths were attributed to vaccine-related blood clots – now treatable – and doctors concluded that there was no corroborating evidence to suggest that the vaccine contributed directly to any other patients' deaths. And yes, I know there is a lot of fake news out there, but dare I suggest that in this case the initial reaction to the blood clot problem was overdone due to the lack of available data at the time?
To me as an engineer (admittedly in a previous life) the data suggests that those countries with high vaccination figures are far better off than those that have dragged their heels. Feel free to write to me about this if you wish – in agreement or otherwise – as we really do need to get our act together now!
Best wishes for 2022
With the end-of-year festivities now just a memory, we at SA Instrumentation and Control hope you have all returned to work safe, rested and ready to face the challenges of another year. Here's wishing all our readers and advertisers the very best for 2022!
Credit(s)
Further reading:
From the editor's desk: Is additive manufacturing poised to go mainstream?
Technews Publishing (SA Instrumentation & Control) News
As digital manufacturing technology pushes its way further towards the production floor, additive manufacturing (3D printing) is emerging as a viable option to complement the more traditional methods 
...
Read more...
---
Obituary: Steven James Meyer
January 1957 - January 2022
Technews Publishing (SA Instrumentation & Control) News SAIMC
It is with deep sadness and shock that we announce the sudden death of SA Instrumentation & Control Editor, Steven Meyer. Steven joined Technews in October 2007 in the position of Deputy Editor. His 
...
Read more...
---
Loop Signatures 10: Digital controllers – Part 2: Testing controller operation
Michael Brown Control Engineering Editor's Choice
There is a commonly held belief in control circles that all PID controllers are similar and relatively simple. This is a dangerous fallacy.
Read more...
---
A review of the 2021 MESA Africa conference
MESA Africa NPC Editor's Choice
The overarching lesson from this year's conference: yes, we have problems now and solutions are on the table, but we need collective action!
Read more...
---
Cybersecurity for operational technology: Part 5: Cybersecurity threats to critical information infrastructure.
Editor's Choice
CII describes infrastructure that is essential to the functioning of a country's society and economy
(2)
. Local examples include energy (Eskom), government (SARS, judiciary), police and defence (SAPS, 
...
Read more...
---
The ultimate control valve
Valve & Automation Valves, Actuators & Pump Control Editor's Choice
Zwick has designed its TRI-SHARK range of Triple Eccentric Valves to be used in control or throttling applications as well as for pure on/off functionality.
Read more...
---
What to do when fragmented systems get too complex
Absolute Perspectives Editor's Choice
With proper planning, a strategic approach, careful vendor selection and a systematic project methodology, you can successfully upgrade to a future-proof ICT infrastructure that supports ongoing digital transformation.
Read more...
---
Case History 180: Fuel gas pressure control problem
Michael Brown Control Engineering Editor's Choice
The problem with the pressure control was that it seemed to work intermittently and seldom got to setpoint, resulting in large and unacceptable variance on the control.
Read more...
---
From the editor's desk: Legacy upgrades and the Frankenstein problem
Technews Publishing (SA Instrumentation & Control) News
In his article this issue, contributing editor Gavin Halse makes the point that any manufacturing company about to commit to a legacy control system upgrade must be awake to the problems of interoperability, 
...
Read more...
---
Cybersecurity for operational technology: Part 4: Practical recommendations to reduce cybersecurity risks for OT systems
Wolfpack Information Risk Editor's Choice
It is essential that IT professionals are able to clearly articulate cybersecurity risks to management.
Read more...
---