printer friendly version
Unwired unleashes new possibilities
October 2021
Industrial Wireless
Wire runs are not always possible or ideal in industrial applications. In situations where it is hard to wire or reconfigure industrial operations, wireless LANs (WLANs) provide an ideal alternative to traditional wired Ethernet LANs. Indeed, recent advances in wireless technology have contributed to industrial WLANs becoming commonplace solutions in various applications, such as automotive, logistics and transportation systems. These usually require automated equipment that is constantly moving and difficult to wire. The growing adoption of industrial WLANs enables these systems to be connected for enhanced operational efficiency.
With so much potential waiting to be unlocked by cutting free from wires, it is no wonder the popularity of industrial WLAN applications has grown so rapidly in recent years. For instance, you can use WLAN technology to deploy automated forklifts in a smart warehouse or overhead transfer system to increase efficiency and productivity, making the best use of limited manpower. As endless as the possibilities may be, going wireless is not always a clear-cut choice. Even if you have decided on a wireless LAN, how do you choose the right solution for your industrial requirements?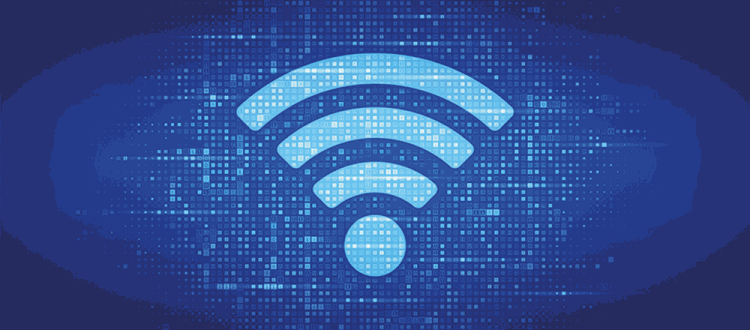 Key criteria for choosing industrial WLAN devices
Without a doubt, industrial wireless LANs can extend connectivity beyond traditional physical limits and boundaries, unleashing new possibilities. However, industrial engineers may hesitate to embrace wireless applications due to several different hurdles. How do you confirm that the network is indeed connected when wireless connections are invisible? How do you troubleshoot when these invisible connections go down?
Wi-Fi availability is the first priority
Industrial WLAN devices require specialised technology to establish and ensure reliable wireless networks. This is because wireless connection quality can be affected by many different issues, such as RF interference in an industrial environment, incorrect antenna configuration, signal strength over long distances, and so on. Failing to design the system to avoid such issues can result in unstable communications, or even permanently damage devices and cause a complete system shutdown.
In addition, constantly moving equipment requires extra attention to roaming requirements. For example, even if you have a strong wireless signal on your access point, moving devices to a different location may require a greater transmission signal, resulting in slower Wi-Fi connections or even network failures. Since slow or failed connections are unacceptable in industrial environments, consider advanced wireless roaming technologies that can achieve millisecond-level roaming to ensure reliable wireless connections.
Minimal effort on Wi-Fi settings
Whether you are implementing a wireless network for the first time or have numerous WLAN deployments under your belt, you always want to choose easy-to-use solutions. Once the networks are up and running, a software tool that can configure all your devices easily and find the best Wi-Fi channels to use in your environment can help keep your wireless connections stable and take the headache out of network administration.
Credit(s)
Further reading:
Portable wireless gateway for Ex areas
Comtest Industrial Wireless
Comtest – local representative of Industrial Scientific, a global leader in gas detection – has introduced the RGX Gateway, which enables designated safety contacts to receive real-time alerts for gas 
...
Read more...
---
Simplify collaboration between machines and operators
RJ Connect Industrial Wireless
Moxa's wireless networking solutions are the perfect fit for manufacturing environments.
Read more...
---
DEK wireless kit
Turck Banner Industrial Wireless
The standalone DEK wireless kit from Turck Banner includes everything needed for a remote preventive maintenance monitoring solution.
Read more...
---
Tag-specific requirements in RFID systems for track and trace
Turck Banner Editor's Choice Industrial Wireless
The BL ident complete RFID system from Turck Banner offers solutions in the HF or UHF range with interfaces for use in a plant or switch cabinet.
Read more...
---
Modularity for scalability
RJ Connect IT in Manufacturing
Businesses are looking for versatile solutions that are easy to maintain to ensure smooth operations while keeping costs down.
Read more...
---
Secure boundaries enhance industrial cybersecurity
RJ Connect IT in Manufacturing
When enhancing cybersecurity, it is important to understand how industrial systems are exchanging data and how they connect to IT-level systems.
Read more...
---
Monitoring oil and gas pipelines
RJ Connect Maintenance, Test & Measurement, Calibration
Moxa's MDS-G4020 series offers a modular platform that can be fitted with fibre interfaces to connect pipeline subsystems to a control centre over long distances.
Read more...
---
Are you ready for the 2G/3G sunset?
Throughput Technologies Industrial Wireless
With widespread adoption of 4G technology and the growing availability of 5G, older technologies (2G and 3G) are now slowly being phased out.
Read more...
---
DXM series wireless controllers
Turck Banner Industrial Wireless
The robust, IP67-rated housing of Turck Banner's DXM1200E easily installs in most environments without the need for an additional enclosure.
Read more...
---
Wi-Fi in South African underground coal mines
Extech Safety Systems Industrial Wireless IS & Ex
In the author's opinion, Wi-Fi and all it offers can dramatically improve safety in all industries, including underground coal mines.
Read more...
---