printer friendly version
SAIMC: From the office of the CEO
June 2021
SAIMC
It was interesting to see the comments around Cuban engineers being imported to do engineering work in South Africa. This brings me to the Identification of Engineering Work and Professional Registration of Technicians, Technologists and Engineers.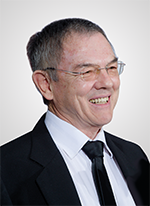 Johan Maartens
I have been told many times in the past that it is not worthwhile to register with the Engineering Council of South Africa (ECSA). It is true that registration has never been compulsory and that engineering work has never been gazetted, which has led to the illusion that registration is worthless. Let's look a little deeper.
What does professional registration entail?
Firstly, the qualification is inspected and has to conform to certain international standards. Since most tertiary education institutions in South Africa, certainly the main ones, have had their engineering education assessed and certified by ECSA, it means that most of the individuals that qualified in South Africa have a 'valid' qualification as far as these international standards are concerned.
But then we get to the next step. Candidates are assessed by their peers to determine whether their practical experience is at the correct level and broad enough in scope to allow them to practise as a technician, technologist or engineer.
How does this work?
Firstly, the candidate applies with examples of his/her work in 11 different outcomes. This is sent to three people and assessed. Once these assessments are complete and the candidate has supplied sufficient examples of work done at the level required for the qualification, the candidate is invited to an interview, again by three (but this time a different three) peers.
Once the candidate passes this step, the application is sent for a final check. (Should the candidate not provide sufficient information, there are various steps to follow, but these do not form part of this discussion.)
For those who are not registered, this is a wakeup call. The Identification of Engineering Work was Gazetted in March 2021 and you now have roughly three years to comply – depending on your surname. Do not assume your current experience is sufficient for registration, check our website www.saimc.co.za and start the process.
Next time I will talk about companies, their responsibilities, which you, as a registered professional or candidate, should reconsider when looking for work.
The age of the Professional has arrived.
Yours in automation,
Johan Maartens.
Credit(s)
Further reading:
SAIMC: Vaal branch
June 2021, SAIMC , SAIMC
Steam turbine control was the subject of the last technology evening presented by Moore Process Controls. A steam turbine is a device that extracts thermal energy from pressurised steam and uses it 
...
Read more...
---
SAIMC: Zambia branch
June 2021, SAIMC , SAIMC
SAIMC Zambia held customer training sessions via Zoom with VEGA Controls of South Africa, presented by Chris Van den Heever.    The sessions tackled were as follows:   
1. Radar basics on Vegapuls 64: applications 
...
Read more...
---
SAIMC: Durban branch
June 2021, SAIMC , SAIMC
'IIoT Ecosystem – from sensors to digital services' was the topic of the May technology evening. Held via zoom and open to all branches throughout the country, it attracted record attendance from an attentive 
...
Read more...
---
SAIMC: Cape Town branch
June 2021, SAIMC , SAIMC
n integrated geared unit that combines the recently launched Nord IE5+ synchronous motor and a single-stage helical gear unit offers optimum system efficiency.
Read more...
---
SAIMC: From the office of the CEO
May 2021, SAIMC , SAIMC
In my last letter, I discussed the lack of skills available to operate and maintain our infrastructure. This month, I present a more specific look at the critical skills required in manufacturing, which 
...
Read more...
---
SAIMC: Durban branch
May 2021, SAIMC , SAIMC
The branch held its April (virtual) technology evening on 7 April where SAIMC CEO, Johan Maartens, discussed the new skills trust fund initiative: how it works, how we will all benefit from it and how 
...
Read more...
---
SAIMC: Cape Town branch
April 2021, SAIMC , SAIMC
We had an interesting presentation last month given by Allan Pead from Microsoft on the open source platform from Microsoft Azure Sphere – a secure IoT platform.       Allan is currently an Xamarin 
...
Read more...
---
SAIMC: Johannesburg branch
April 2021, SAIMC , SAIMC
The technology evening was once again hosted virtually and this time it was the turn of Albert Louw from ifm electronic, presenting on the topic: Systems for mobile machinery. One could ask the question, 
...
Read more...
---
SAIMC: Durban branch
April 2021, SAIMC , SAIMC
Members and visitors were treated to a Zoom presentation that had the understated title: Introduction to ultrasonic flow measurement, by Marco Lopes of NIC KZN. Marco was ably backed up by Howard Lister, 
...
Read more...
---
SAIMC: Durban branch
March 2021, SAIMC , SAIMC
The branch held its first virtual technology meeting of the year on 10 February, where John de Castro (a long-time friend of the Durban SAIMC) gave us some insight into his experiences working abroad. 
...
Read more...
---