printer friendly version
Delivering modern SIS for wellhead applications
April 2021
IS & Ex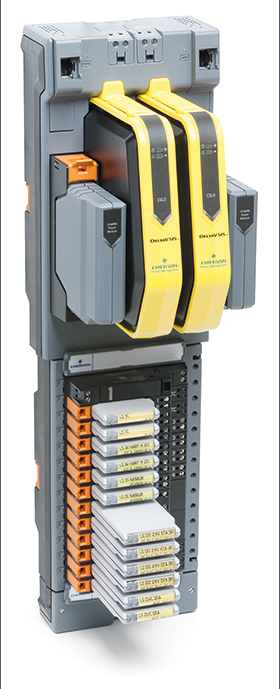 In the oil and gas industry, wellhead applications span many areas from closed-loop control and monitoring, to safety shutdown functions. Due to size and budget factors, designers often try to combine all three functions in one box. While this approach might save on cost, it carries an inherent risk as hardware and software are shared across applications. The conundrum is that a failure in the control function will likely also affect the safety function, therefore affecting safety functionality.
Operations at a well site can be described as follows:
• Control function: the control function is responsible for maintaining the well's target production by regulating the choke valve. Other auxiliary control functions such as chemical injection and hydraulic pump control are also used to maintain the production within the well.
• Monitoring function: some process variables monitored may require that an action be taken to keep the well running within desired limits, thus preventing the well shutdown and a halt in production.
• Safety: these are the critical safety functions normally carried out by safety systems designed to the IEC 61508:2010 international safety standards and providing risk reduction capability up to SIL3.
Keeping the safety and non-safety functions separate while achieving seamless integration
In Emerson's DeltaV SIS with Electronic Marshalling Platform, the safety function is allocated into the safety hardware. This hardware is designed to the IEC 61508 standard, achieves the targeted SIL performance (usually SIL3), and is approved by third-party certification bodies TUV and Exida. This layer is physically and logically independent from the non-safety functions. With DeltaV SIS platform the I/O related to the Safety Instrumented Functions (SIFs) with targeted SIL (SIL1 -SIL3) can be wired to the SIL3 CHARMs Smart Logic Solver (CSLS) where the safety functions are carried out separately from the non-safety functions.
The non-safety functions, on the other hand, can still be handled by the DeltaV SIS, but in a separate yet integrated manner. The non-safety I/O can be wired to the non-safety hardware and executed in a separate controller. These non-safety controllers and I/O are seamlessly integrated within DeltaV SIS with zero data mapping or integration configuration requirements.
With this modern Safety Instrumented Systems (SIS) approach, seamless integration can be achieved without compromising the segregation between functions required to meet international safety standards IEC 61508 and IEC 61511.
For more information contact Emerson Automation Solutions, +27 11 451 3700, emrsouthafrica@emerson.com, www.emerson.com
Credit(s)
Further reading:
Preconfigured fail-safe circuit from Festo
Festo South Africa IS & Ex
The preconfigured Festo fail-safe circuit is ready to install in the control cabinet as a safe and low-cost alternative when it comes to fail-safe technology.
Read more...
---
Flameproof cable glands
Pratley IS & Ex
A new flameproof cable gland range from Pratley allows for soft-bedding cables like PVC to be fitted to flameproof equipment without any concern regarding cable damage.
Read more...
---
Gigabit intrinsically safe Ethernet
Extech Safety Systems IS & Ex
Eaton's 9470 product range provides cost-effective intrinsically safe (IS) Gigabit Ethernet equipment that can be installed and maintained easily in hazardous areas.
Read more...
---
Safety over IO-Link
ifm - South Africa IS & Ex
With the new AL200S PROFIsafe IO-Link module from ifm electronic, it is now possible to operate standard safety sensors and actuators via IO-Link.
Read more...
---
IS interface for signal processing
Endress+Hauser South Africa IS & Ex
Endress+Hauser's RN series interface modules power the foundation of measurement instrument loops and safety instrumented systems.
Read more...
---
Fluke's intrinsically safe tools
Comtest IS & Ex
Fluke offers a growing number of intrinsically safe tools, which dampen the available energy at the output terminals and do not produce any static electricity.
Read more...
---
Inventory management for LNG
Endress+Hauser South Africa IS & Ex
Endress+Hauser's innovative instrumentation and advanced inventory management solutions for LNG storage tanks ensure safe operation of plant and high levels of inventory transparency.
Read more...
---
Smart machines improve safety
Rockwell Automation IS & Ex
Manufacturers can harness the power of data to improve their safety compliance and performance using two new smart safety devices from Rockwell Automation.
Read more...
---
Troubleshooting process loops in Ex areas
Comtest IS & Ex
Tracking down problems within a process loop can be a difficult challenge in the best of environments. Doing so in an area that has the potential for explosion takes the degree of difficulty to another level.
Read more...
---
Level transmitter for hygienic applications
Emerson Automation Solutions Level Measurement & Control
The Rosemount 1408H Level Transmitter with IO-Link provides accurate, non-contacting measurement to help optimise operations and ensure food safety.
Read more...
---