printer friendly version
A tailored way to stay up to date
April 2021 News Electrical Power & Protection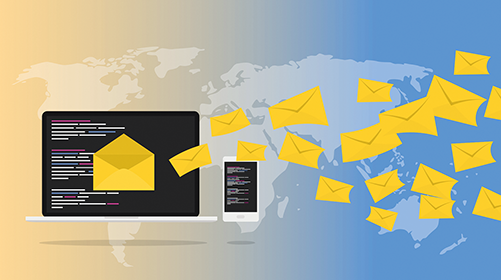 Industrial remote monitoring specialist, Omniflex, has begun 2021 with a bang thanks to the relaunch of its valued email newsletter: What's New from Omniflex. More tailored than before, Omniflex is calling for its existing subscribers, plus those interested in receiving the newsletter, to register their preferences on the website today to ensure they receive the most relevant information.
Providing a wide variety of remote monitoring solutions, including cathodic protection, tank monitoring, radiological surveillance and alarm and event management, the news and opinion that Omniflex shares through its newsletter varies from week to week. To help its readers stay up to date with the latest advancements in their fields, the newsletter is tailored for different customer groups.
"We've always found it difficult explaining what it is we provide because our product and service offering is so varied," explained Gary Bradshaw, director at Omniflex. "One week, we could be developing a cathodic protection system for a large structure in Australia, the next we could be upgrading an alarm system at a nuclear site in the UK. As a result, we've always taken great care to ensure that any communication we have with customers is suited to them and their field.
"What's New at Omniflex isn't just about us. It's about the interesting projects that we get to work on throughout the year and, importantly, the major issues that our customers regularly face. We've been working in this field for almost sixty years and as a result, the technical know-how that we can provide is extremely useful to our audience."
Recently, Omniflex worked with the University of Oxford to develop an SMS alert system to monitor the freezers in which it stored COVID-19 samples while developing its vaccine. The company has also partnered with fragrance giant, Givaudan, to strengthen the safety-critical alarm systems at its Kent facility.
Credit(s)
Further reading:
From the editor's desk: Is additive manufacturing poised to go mainstream?
Technews Publishing (SA Instrumentation & Control) News
As digital manufacturing technology pushes its way further towards the production floor, additive manufacturing (3D printing) is emerging as a viable option to complement the more traditional methods 
...
Read more...
---
Obituary: Steven James Meyer
January 1957 - January 2022
Technews Publishing (SA Instrumentation & Control) News SAIMC
It is with deep sadness and shock that we announce the sudden death of SA Instrumentation & Control Editor, Steven Meyer. Steven joined Technews in October 2007 in the position of Deputy Editor. His 
...
Read more...
---
ESG certified as Level 2 contributor to B-BBEE
News
Invicta Holdings Limited's Engineering Solutions Group (ESG) has achieved recognition as a Level 2 contributor to B-BBEE.
Read more...
---
Abrasive Flow Solutions celebrates its first year of business
News
Abrasive Flow Solutions (AFS) – specialists in the design and manufacture of slurry related valves – celebrates its first year of business.
Read more...
---
Microsatellite production gets a boost in Stellenbosch
TANDM Technologies News
Dragonfly Aerospace is investing in a 3000 square metre design and manufacturing facility in Techno Park, Stellenbosch.
Read more...
---
Danfoss doubles down on energy efficiency
Danfoss News
Danfoss encourages decision makers to act at COP26.
Read more...
---
Zest supplies SA's new gas helium project
Zest WEG Group Africa News
Zest WEG is supplying locally manufactured transformers, switchgear and substations to South Africa's onshore natural gas and helium project, Tetra4.
Read more...
---
Emerson announces commitment to venture capital initiative
Emerson Automation Solutions News
Emerson Ventures to focus on disruptive discrete automation solutions, environmental sustainability technologies and industrial software.
Read more...
---
Valve & Automation's new Secunda Valve Repair Centre
Valve & Automation News
On 1 November 2021, Valve & Automation's Secunda Valve Repair Centre opened at 18 Kingfisher Street, Ext 57, Secunda, Mpumalanga.
Read more...
---
SECO Process Instrumentation appointed East Rand agent for Yokogawa
SECO Process Instrumentation News
SECO Process Instrumentation, a consulting company in the fields of instrumentation, moisture analysers, pneumatics and VSD solutions, has recently been appointed as the East Rand agent for Yokogawa.
Read more...
---