printer friendly version
SAIMC: From the office of the CEO
February 2021
SAIMC
In the last few publications we looked at the newly envisaged mechatronics qualification. We looked at the different groups within mechatronics as was recommended to ECSA, namely: factory automation, process automation and mechatronic devices. We also looked at the various industries where you would find these practitioners.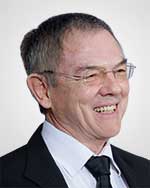 Johan Maartens.
The next question to consider is: "Which technologies would mechanical professionals work with?" Here is a list of some possibilities: computation systems; data logging and recording; databases; DCS; HMI; industrial computer hardware; microcontrollers; PLCs; OPC UA; scada; single board computers (Raspberry Pi, etc.); traditional PC-based automation; and integrated devices (mobile phones, tablets, etc.).
Together with these hardware technologies, mechatronic professionals would typically be involved in some of the following software platforms: embedded Linux and Windows; historians; modern automation coding languages (C, C#, Python, SCL); laboratory information management systems; and production information management systems.
You will also find them working with the following network technologies: CAN-Bus; fibre; EtherCAT; Foundation Fieldbus; Industrial Ethernet; Industrial Wireless; Modbus; Profibus; and Profinet.
Process control technologies they could be involved with include: alarm management; anti-surge control; control room design and layout; enclosures, cabling and accessories; process measurement (temperature, pressure, level, flow and mass); safety systems and vibration monitoring.
They could also be involved in any one or more of the following: digital enterprise and information technologies: artificial intelligence; augmented reality; cloud storage and services, edge computing and industrial 5G; digital twins; virtual commissioning; and embedded control technologies.
In the next article of this series I will talk about the various outcomes that applicants would need to provide evidence of, and then in the last article I will expand on ECSA. Is it worth being a member? We have not yet had any tangible benefit from being registered with ECSA, so what has changed – if anything?
Yours in automation, Johan Maartens.
Credit(s)
Further reading:
Obituary: Steven James Meyer
January 1957 - January 2022
Technews Publishing (SA Instrumentation & Control) News SAIMC
It is with deep sadness and shock that we announce the sudden death of SA Instrumentation & Control Editor, Steven Meyer. Steven joined Technews in October 2007 in the position of Deputy Editor. His 
...
Read more...
---
SAIMC: From the office of the CEO
SAIMC SAIMC
I trust that you all had a wonderful holiday season and are rested and ready to start another year of hectic activity. For some people, the holidays are the highlight of their year, while for others, 
...
Read more...
---
SAIMC: Johannesburg branch
SAIMC SAIMC
During another full month, the Johannesburg team had the pleasure of hosting the branch year-end function, as well as a technology evening presented by turboTRAIN. The year-end function was a spectacular 
...
Read more...
---
SAIMC: Cape Town branch
SAIMC SAIMC
The Cape Town branch management team would like to thank all members for their support in 2021 and wish everyone all the best for 2022. Presented by by Dhiren Naidoo, the last technical evening 
...
Read more...
---
SAIMC: Durban branch
SAIMC SAIMC
On 3 November the branch was treated to an informative presentation, given by Dewald Smit of Festo, using Zoom as the virtual medium. He provided a well-balanced comparison of the relative advantages 
...
Read more...
---
SAIMC: From the office of the CEO
SAIMC SAIMC
Covid-19, vaccination and 5G are both culprits when it comes to the subject of rumours, false information and scare-mongering. I will not be talking about Covid as this is a highly controversial subject. 
...
Read more...
---
SAIMC: Durban branch
SAIMC SAIMC
The branch held its virtual technology meeting, as always, on the first Wednesday of October. Diogo Fidalgo from R. STAHL South Africa presented on the very interesting topic: HMI and camera solutions 
...
Read more...
---
SAIMC: Johannesburg branch
SAIMC SAIMC
The branch had the good fortune of hosting two technology events this month, but due to the Covid-19 virus threat and the current lockdown situation, the management team has decided to do virtual training 
...
Read more...
---
SAIMC: Vaal branch
SAIMC SAIMC
The branch hosted Kenneth M
c
Pherson from Turck Banner during the month of September, when he presented on the role that IO-Link can and probably will, play in the Industry 4.0 workplace.       Most 
...
Read more...
---
SAIMC: From the office of the CEO
SAIMC News
Last month I elaborated on the big question: What are assessors looking for? Today I would like to talk to you about the new CPD requirements. This is especially important to companies who will apply 
...
Read more...
---