printer friendly version
Keeping cryopreservation cool
January 2021
Industrial Wireless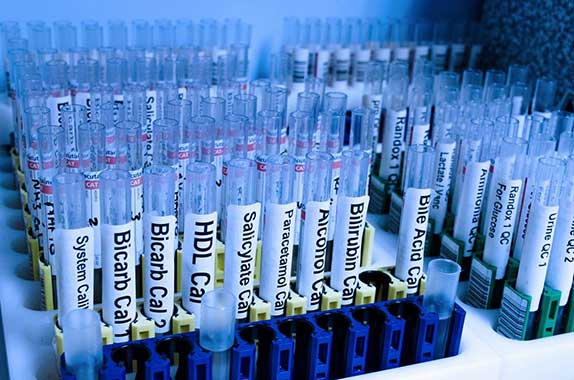 In hospitals and laboratories around the world, cryopreservation is used for the long-term storage of human tissue samples, blood and bone marrow. Even small fluctuations in the freezer's operating temperature can lead to the loss of valuable research materials. In this article, Ian Loudon, international sales and marketing manager at remote monitoring specialist Omniflex, discusses how South Africa's Medical Research Council (MRC) and the University of KZN, as well as the UK's Oxford University, are reaping the benefits of remote wireless monitoring of system operating temperatures.
In the age of Industry 4.0 and the widespread adoption of IIoT technologies, the benefits of remote monitoring of key assets are more compelling than ever. It is becoming clear that remote monitoring offers a most convenient and cost-effective way of managing system performance. By remotely managing assets over long periods of time, industry reaps the rewards in the form of lower operating costs, faster response times and better service levels.
Aiding African med-tech
South Africa's MRC is a world leading institute in AIDS, TB research and anti-retro viral drug trials, with facilities based throughout the country. When the MRC needed to upgrade 16 of its facilities to monitor temperature and humidity levels in its -80°C sample storage area, it engaged Omniflex to find a solution. The project included the MRC's regional head office where over 50 freezers and fridges needed to be monitored 24/7, 365 days a year.
The MRC had three main criteria that the new system had to meet. Firstly, it needed a single centralised control system for admin staff to monitor and review operating parameters. Secondly, it needed to be installed using GSM services to update the cloud-based server and provide reports. Finally, it had to alert key personnel, by SMS and email, in the event of a serious problem arising.
Omniflex was able to meet all three of these key objectives using its Data2Desktop system, which records all system data and timestamps to produce a chronological record of historical data, for audit purposes. The system automatically produces hourly reports that can be accessed remotely by admin staff with the necessary login credentials. Finally, should a system error or outage occur, the SMS and email alerts are automatically distributed to all relevant personnel, allowing the problem to be addressed immediately.
The Data2Desktop system has now been adopted by the University of KZN, a research pioneer of AIDS and TB, whose site includes several biohazard level three facilities. Omniflex has installed 24/7 remote monitoring at 15 of the University's sites, including the nitrogen freezer research repositories. This helps to ensure that the university can protect its valuable research assets and respond quickly in the event of a problem arising.
The Oxford project
It may be home to some of the world's finest minds, but Oxford University is still susceptible to machine failure, just like any other institution. In its medical laboratories, where cryopreservation technology is commonplace, the institution monitored the operating temperatures of -80°C and -200°C freezers by carrying out visual inspections and manually recording the results.
This is an inaccurate process since it only reflects the temperature at the time of reading and does not account for variation throughout the day. Furthermore, if freezer temperature is compromised by machine failure occurring outside of regular working hours, valuable samples could be destroyed by the time the problem is discovered.
Oxford University engaged Omniflex to provide it with a means of monitoring the operating temperature of each freezer remotely, 24 hours a day, with rapid response capabilities. Omniflex networked the sensors to monitor operating temperatures in real time, with alerts sent out via SMS and email in the event of abnormal temperature fluctuations, so operators could take appropriate action. Furthermore, the system was supplied with battery backup so it could function independently of local power in the event of an outage. By installing wireless remote monitoring systems, Omniflex helped researchers at Oxford University overcome the challenges they faced when it came to cryopreservation of materials.
Credit(s)
Further reading:
Remote monitoring of temperature in cryopreservation facilities
March 2021, Omniflex Remote Monitoring Specialists , Industrial Wireless
When the Medical Research Council needed to upgrade sixteen of its facilities to monitor temperature and humidity levels in its -80°C sample storage area, it engaged Omniflex to find a solution.
Read more...
---
A tailored way to stay up to date
April 2021, Omniflex Remote Monitoring Specialists , News, Electrical Power & Protection
Remote monitoring specialist relaunches its highly anticipated newsletter.
Read more...
---
Protecting hazardous areas from corrosion
April 2021, Omniflex Remote Monitoring Specialists , IS & Ex
Omniflex has gained IECEx certification to manufacture intrinsically safe electrical equipment for the global market, supplementing its existing hazardous area equipment approvals.
Read more...
---
RFID system tracks meat production in Chinese slaughterhouse
February 2021, Turck Banner , Industrial Wireless
To implement the tracking of the pork across all process levels, every pig is provided with an electronic earring containing the relevant data.
Read more...
---
Keep our bridges standing
February 2021, Omniflex Remote Monitoring Specialists , Maintenance, Test & Measurement, Calibration
Omniflex's iGAL galvanic CP monitor is battery powered and so can be installed quickly and easily. It is as simple as connecting up the anodes, reference electrode half-cells, and switching it on.
Read more...
---
Three key considerations to build reliable wireless communications for AGVs
February 2021, RJ Connect , Industrial Wireless
Moxa has helped machine OEMs and system integrators worldwide to augment their AGVs and AS/RS for optimal reliability and efficiency.
Read more...
---
Monitoring critical assets for tailings and pipeline feed system
November 2020 , Industrial Wireless
Monitoring of tailings dams can be performed by various methods depending on actual mining operation procedures.
Read more...
---
Using existing cabling to create a new industrial LAN
November 2020, Omniflex Remote Monitoring Specialists , Fieldbus & Industrial Networking
Omniflex's Conet technology allows businesses to repurpose existing cabling to create a new industrial local area network.
Read more...
---
Wireless at the edge
November 2020, RJ Connect , Industrial Wireless
The ultimate goal of most industrial automation applications is to obtain actionable insights from data sources for more precise decision-making. To achieve this, businesses need to make their field data 
...
Read more...
---
Novel sensor detects oversized ore
November 2020, Omniflex Remote Monitoring Specialists , Sensors & Transducers
Advanced sensors estimate the size of rocks in truck trays in real time.
Read more...
---