printer friendly version
2020 MESA virtual conference – if you missed it you missed out!
January 2021 Editor's Choice IT in Manufacturing
2020 brought about a lot of uncertainty, anxiety, fear, broken economies, and a complete halt to what we have come to know as 'life'… I wonder why? Jokes aside, COVID-19 has left devastation and destruction in its wake, normally words we use to describe natural disasters, but this virus has firmly cemented itself into that category. I'm pretty sure the organising team over at MESA Africa were scratching their heads trying to get a Yes or No to go ahead and plan this two-day virtual conference. Many of us would probably have thrown in the towel as this is a historically attend-in-person event, and going digital must have complicated matters. I mean, you have to get a platform to host several people, share video, audio and slides… live. Interact via chatbox, ensure the connection from where you are recording is on near-5G grade latency and reliability, and still get everyone hyped up to pay the fee to attend in their pyjamas – quite a feat.
The team didn't disappoint; arguably the best lineup of guest speakers in the last three years. To top this they'd have to get Elon Musk and Kanye West to speak at next year's event. The build-up was an adjustment for me; I had to ensure my kids were aware that I would be home, but needed to remain undisturbed for two days, for at least six hours each day. As soon as I saw the speakers, topics, and guest speakers (twenty over two days) I knew this would be one to remember. There was one narrative that remained constant throughout the two days: "Yes we are living in a pandemic, but the focus should be on South African manufacturing embracing 4IR – the country and its economy depend on it!"
Day 1 – Inspiration
Day 1 was the best for me in terms of sheer inspiration; this is the purpose of guest speakers, in my opinion – inspiration. I've been blessed enough to attend IT in manufacturing-related conferences for over a decade now, and the guest speakers usually leave you inspired and motivated.
The standout speakers were Vusi Thembekwayo, Stafford Massie and Claire Janish. Their collective message was that South Africa needs to rise as a unit; we have skills, and where we don't, reskill. Claire showed us that biomimicry has proven that alternative manufacturing processes, materials, and applications are entirely possible, and more than recommended. We need to start focusing on what we can adapt and apply in the manufacturing industry. Vusi opened our minds with smart slides, smooth talking, and shocking statistics about Africa and South Africa. His timeslot had the most active chat as he left me convinced that politicians and bureaucracy must not be the glass ceiling that we have come to accept. South Africa's manufacturing industry can greatly assist a rise of our economy, while our steady moves toward digitalisation and 4IR need more uptake. Speaking of digitalisation, Stafford was a welcome face at the end of a long, inspiring, and informative day as he reiterated the importance of South African manufacturing. He has developed a myriad of technological products, of which some parts are manufactured here. He made it clear that barriers to market entry, and bureaucracy to manufacture within our borders, need to be rethought – and quickly.
Honourable mentions go to speakers who presented intriguing work from their companies or fields that caught my attention. One of these was Johan Pretorius with the rapid industrialisation of medical equipment during the pandemic, and how internal skills and capabilities were used to reach the goals. And Lulu Krugel, for showing exactly how screwed our economy is, but always painting the picture in such a way that we are aware of our problems, yet see glimpses of hope that inspire us to do something about it.
Day 2 – Measurable benefits
Day 2, a Friday; usually we'd be in a jolly mood and not really pay attention, however, the overarching message on day 2 was actual 4IR and digitalisation implementation with measurable benefits. The standouts here were the crew from PwC – Riaan, Stanislaw, and Vinesh Maharaj – who illustrated the Connected Worker solution, a real display of visibility that leads to operational efficiencies and worker safety, two key areas of interest in digitalisation.
The speaker that really made the day for me though was Dilley Naidoo when he illustrated actual use cases for 4IR that reaped major benefits for customers, but at costs that surprised many of us in attendance. I'd like to see more and more actual benefit realisation use cases being presented that include the actual money spent to achieve the benefits realised. This is ultimately what everyone in MES/OT/IoT/digitalisation must sell – the capital investment that leads to measurable ROI. Other speakers that stood out for me were an overachieving lady, Tebogo Mashifana, a Ph.D, MBA, Pr. Tech and senior lecturer at UJ, and enrolled for yet more courses. To quote her: "I realised I need to gain new skills in a new post-coronavirus market." If that line, by someone as qualified as her, does not inspire you to find out what skills are required in a 4IR-centric market, then probably nothing will. Another was Jamal Sahib, an engineer who went solo to use his talents by motivating other entrepreneurs to have an end goal in mind. He also reiterated the importance of making a humanitarian impact at the end of an entrepreneurial journey.
In 2019 I made a call for this conference to be more diversified; I'd like to claim that my pleas were noted. I am happy to report that the diversity in race, age and gender was really refreshing and exciting to see, well done to the organising team. This conference, albeit a virtual one, was really one that drove home the importance of digitalisation and 4IR in South Africa, and how it can help our economy grow. How can we develop the required skills in a country that desperately needs its manufacturing capabilities to flourish more than ever? At the annual 2021 MESA conference we should have speakers telling us how they beat the pandemic in their industries, but even more so, how their efforts have helped South Africa as a whole.
About Lance Turner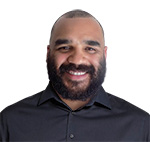 Lance Turner.
Lance Turner is an MES specialist employed at Sasol's Secunda plant. He has an honours degree in Information Systems with a focus on Enterprise Architecture design and solutions. A certified MESA MES/MOM student, his passion is amalgamating general IT across the manufacturing spectrum. Lance's vision is for a converged IT and manufacturing discipline that will become the reality of Industry 4.0. His team motto is MES services that are always available, always stable, and always dependable.
For more information contact Lance Turner, Sasol, +27 17 610 6947, lance.turner@sasol.com, www.sasol.com
Further reading:
Loop Signatures 9: Digital controllers – Part 1: Introduction to the simple PID controller
October 2021, Michael Brown Control Engineering , Editor's Choice
There is a commonly held belief in control circles that all PID controllers are similar and relatively simple. This is a dangerous fallacy.
Read more...
---
Totally Integrated Automation – added value in three dimensions
October 2021, Siemens Digital Industries , Editor's Choice, System Integration & Control Systems Design
Discover everything that's in TIA, the leading automation concept from Siemens, and how it all works together to create a unique product for machine builders and industrial enterprises.
Read more...
---
Cybersecurity for operational technology: Part 3: Third-party supplier risks to OT Systems
October 2021, Wolfpack Information Risk , Editor's Choice
As supply chains have become integrated, interconnected and increasingly complex, supply chain cyber-attacks are on the increase as they are very effective.
Read more...
---
Case History 179: Some unusual measurement and control problems
September 2021, Michael Brown Control Engineering , Editor's Choice
The example given in this article illustrates some mistakes made by the system integrators and control engineers at a metals extraction plant that used a well-known make of PLC and scada for its controls.
Read more...
---
Tag-specific requirements in RFID systems for track and trace
September 2021, Turck Banner , Editor's Choice, Industrial Wireless
The BL ident complete RFID system from Turck Banner offers solutions in the HF or UHF range with interfaces for use in a plant or switch cabinet.
Read more...
---
Security for operational technology: Part 2: How much of a cyber threat are people to OT systems and what can be done?
September 2021, Wolfpack Information Risk , Editor's Choice
The recent cyber-attack on Transnet is a wake-up call that South African companies are not immune from cyber threats.
Read more...
---
Loop Signatures 8: Final control elements – Part 4: the infamous stick-slip cycle
August 2021, Michael Brown Control Engineering , Editor's Choice
An inherent phenomenon occurring in most control valves that few people are aware of is 'stick-slip'.
Read more...
---
OT the executor, IT the overseer, IIoT the enabler
August 2021 , Editor's Choice
It is a fascinating and daunting time to be working as professionals in the OT and IT worlds.
Read more...
---
Of gorillas and swarms – the manufacturing CIO's new dilemma
July 2021, Absolute Perspectives , Editor's Choice
Back in the heyday of integrated business systems, the manufacturing CIO was faced with a relatively simple choice: which big ERP vendor to select and what database technology to run the system on?
Read more...
---
Case History 178: An over-filtered hydrogen flow loop
July 2021, Michael Brown Control Engineering , Editor's Choice
A good example that shows how lack of knowledge of the practicalities of control can result in terrible control characteristics.
Read more...
---