printer friendly version
From the editor's desk: Digital twins are the means not the end
August 2020
News
One of the more ethereal ideas introduced by Industry 4.0 is that of the digital twin. Actually, the idea of the twin is not new and has been around since NASA introduced the first virtual environment as a way to optimise the performance of assets physically too far away to manage by conventional methods. For instance, when Apollo 13 ran into trouble on its journey to the moon, it was the innovation of mirrored systems here on earth that allowed ground-based engineers and flight controllers to figure out how best to salvage the mission.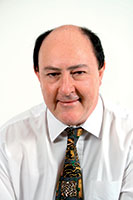 Steven Meyer.
However, it is only recently through the digital technologies of the Industrial Internet of Things that the idea became cost effective to implement in commercial applications. The digital twin is a virtual (computerised) representation of a physical object. In the case of manufacturing, this would usually be a process, but could even be an entire production facility. The twin then acts as a connection between the virtual and physical worlds.
The physical plant is linked to its virtual foil through sensors equipped with digital communication capability, which means that the digital model experiences the same process-related conditions that its physical counterpart is subject to in real-time. A common use of the twin technology is digital prototyping, which allows equipment to be designed and tested in a virtual environment before anything physical is ever built. Another powerful application is the use in equipment monitoring and failure simulation to implement predictive maintenance strategies.
The twin is a mixed reality solution that allows engineers to bring new machines (or even entire plants) to life digitally, before any physical assets actually exist. It allows new designs or plant modifications to be tested and debugged before any capital expenditure is incurred. It also finds applications in training, and the possibilities for new product development are endless.
By extending beyond a 3D CAD model to incorporate engineering and operating data, the digital twin is able to represent increasingly greater dimensions of the physical asset in terms of its past, present and future. As a result, the concept encapsulates a broader set of dynamic interactions occurring within the physical asset, such as fluid flow, heat and material balances, yield, energy input, and human operator behaviours. These interactions are critical for asset performance management and maintaining facilities within optimum operating windows for safety, reliability and profitability.
What one has to remember though is that the digital twin is purely a means to an end, and not the end in itself. The end-game has not changed; the strategy to achieve it has simply evolved. Industry must continue to strive for optimally efficient business outcomes in terms of operation with no safety incidents, no unplanned outages, nimble response to change, a well-trained and motivated and workforce, and a culture of profitability through customer satisfaction. The digital twin is simply a vehicle to achieve superior results through simulation in these areas, and to achieve them in a sustainable manner in the shortest possible time.
Steven Meyer Editor: SA Instrumentation & Control steven@technews.co.za
Credit(s)
Further reading:
SJC Creative wins Media Communications Specialist Award
September 2020 , News
SJC Creative, a specialised B2B and industrial media communications consultancy, was recently awarded the Media Communications Specialist Award 2020, Gauteng.
Read more...
---
SAIMC to host webinar during Electra Mining Africa 2020 Connect week
August 2020, SAIMC , News
As part of Electra Mining Africa 2020 Connect week (7-11 September), the Society for Automation, Instrumentation, Mechatronics & Control (SAIMC) will be hosting a webinar on the subject: "Preparing South 
...
Read more...
---
AVEVA & OSIsoft combine to accelerate the digital transformation of the industrial world
August 2020 , News
Software group AVEVA has announced an agreement to acquire California-based OSIsoft for $5 billion. The companies' complementary industrial and software expertise will support full-stack solutions that span edge, plant and enterprise deployment models.
Read more...
---
Open Beckhoff technology sets adoption record
September 2020, Beckhoff Automation , News
Now, with 3000 officially registered device manufacturers, EtherCAT has the broadest base of adoption in the industrial Ethernet market.
Read more...
---
SEW-Eurodrive provides six MACC units to local power utility
September 2020, SEW-Eurodrive , News
EW-Eurodrive has developed a purpose-built 2-stage gear unit series solution, the MACC series, specifically for air-cooled condensers.
Read more...
---
WearCheck launches disinfectant tunnel
September 2020, Wearcheck Africa , News
To help South African companies ensure the health of their employees, WearCheck has created a unique HealthCheck disinfectant tunnel which can be situated at the entrance to work-sites or public spaces 
...
Read more...
---
German & EU Chamber hosts inaugural Working Group Industry 4.0 online session
September 2020, Pepperl+Fuchs , News
On 18 August, the German & EU Chamber's Working Group Industry 4.0 hosted the first in a series of online events around 4IR and its adoption in South Africa.
Read more...
---
Local manufacture of ventilators set to save lives throughout Africa
September 2020 , News
In response to the urgent need throughout the African continent for personal protection equipment during the COVID-19 crisis, ESG Medical Equipment is set to save lives through the manufacture of specialist medical equipment.
Read more...
---
Holographic headset creates the perfect training experience for runners
September 2020 , News
A couple of recent graduates from Lakeside High School in Seattle have used augmented reality to create an innovative solution to help runners achieve their training objectives.
Read more...
---
Preparing South African business for the 4IR
September 2020, SAIMC , News
Incorporated into Electra Mining Africa 2020 Connect's Automation Day, the SAIMC recently hosted a webinar under the title, 'Preparing South African business for the 4IR, getting the business and technical frameworks right to ensure success'.
Read more...
---