printer friendly version
Transmission solutions for sugar mills
June 2020
Motion Control & Drives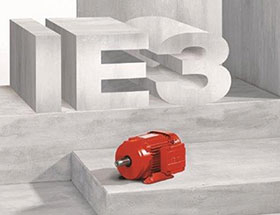 SEW-Eurodrive offers a range of transmission solutions to assist sugar mills cut their costs. The main opportunity in this market segment is not only upgrading old and outdated systems, but the value the company can add to independent power producers (IPPs) in the sugar industry. Recently, Illovo Sugar managing director, Mamongae Mahlare, was quoted by the Sunday Times as stating that IPPs provide "a critical lifeline" for the sugar industry, which is faced with constraints such as the sugar tax and falling prices for exports.
Sugar millers produce their own power by burning cane fibre to generate electricity. Here the expertise of SEW-Eurodrive in energy-efficient solutions is key. It can apply real-time power-saving solutions to produce the same performance from older existing equipment and applications. These energy-efficient transmission solutions potentially produce more output power or torque by drawing even less power from the grid. Applications for these mechanical and electrical transmission solutions in the sugar industry include milling tandems, bagasse conveyors, juice agitators, clarifiers, crystallisers, sugar dryers, and many other production applications.
A wide range of transmission solutions means there is a fit for every application. High ingress protection (IP rated), high IE3 efficiency classes, and the high thermal class ratings (H) of standard IEC motors means sugar millers are assured of electrical transmission solutions of the highest quality and cost-effectiveness.
Other real business investment solutions include the MIG high-torque, energy-efficient mechanical drive system. These units read the output load continuously, and adjust the required power needed to drive the application, in addition to saving energy. The Xe series allows for compact solutions to replace old cumbersome systems and boost mechanical efficiency. Planetary transmission drive systems provide localised assembled solutions, and cut down on delivery lead times so as to benefit sugar millers even further.
Aggressive local stockholding, finite ratios, technical experts, industry knowledge, around-the-clock operation, and purpose-driven employees add value to clients' businesses. When sugar-industry clients enter into a business partnership with SEW-Eurodrive, it adds value to their investment so as to result in the lowest cost of ownership.
Credit(s)
Further reading:
BMG's new generation of IE5+ motors
July 2020, Bearing Man Group t/a BMG , Motion Control & Drives
In 1916, BMG and German precision engineers, Getriebebau Nord, entered into a partnership agreement to assemble, distribute and support Nord Drivesystems throughout southern Africa. BMG has made 
...
Read more...
---
Rockwell Automation upgrade for Ghana Water
June 2020, Rockwell Automation , Motion Control & Drives
Over the last five years, Rockwell Automation has been working with Intermerc Ghana in supplying medium-voltage motor control and automation technologies to some of its recent pump upgrade and rehabilitation 
...
Read more...
---
Danfoss addresses the challenges in water and wastewater applications
July 2020, Danfoss , Motion Control & Drives
As the world population rises and people pursue higher standards of living, more water is needed in homes and for the production of food and other products. By 2050, the United Nations projects global 
...
Read more...
---
Incledon launches latest Tekflo couplings
June 2020 , Motion Control & Drives
Incledon, a leading provider of quality fluid conveyance products and solutions, recently launched a new range of universal couplings, adding to its current range of Tekflo-branded products based on quality, 
...
Read more...
---
BMG's specialist solutions for industrial water infrastructure
July 2020, Bearing Man Group t/a BMG , Motion Control & Drives
BMG's solutions for the water, wastewater and sewage sectors encompass the supply of quality branded drive systems, enhanced by the BMG team's technical expertise and installation, condition monitoring, 
...
Read more...
---
BI champions Berntel pneumatic and hydraulic solutions
June 2020 , Motion Control & Drives
Hudaco Group company Berntel is expanding its footprint by offering its extensive range of pneumatic products through the Bearings International (BI) branch network. This, in turn, expands BI's value 
...
Read more...
---
Remote commissioning helps African sugar mills
June 2020 , Motion Control & Drives
Three 1,2 MW ACS880 mill drives and one 355 kW regenerative batch centrifugal drive have been remotely hot commissioned at Illovo Sugar Africa's biggest southern African mills at Nakambala in Zambia and 
...
Read more...
---
AGVs for automated production
June 2020, SICK Automation Southern Africa , Motion Control & Drives
Automated and flexible production processes are the answer to increasing quantities, smaller batch sizes, and high production speeds. Automated guided vehicle (AGVs) systems and their smaller relatives, 
...
Read more...
---
Simplifying machine setup
June 2020, Siemens Digital Industries , Motion Control & Drives
Strausak Mikroverzahnungen specialises in the manufacture of high-precision machinery used in the watchmaking and apparatus manufacturing industries. To enable the continued precise machining of parts 
...
Read more...
---
Energy efficiency for improved process control
May 2020, Bearing Man Group t/a BMG , Motion Control & Drives
BMG's Vacon 100 AC drives have been designed to save energy, optimise process control and improve productivity in many sectors, including processing, mining and minerals, industrial HVAC, marine and water, 
...
Read more...
---