printer friendly version
Innovation in smart lighting solutions by Lutron
30 April 2020 Smart Home Automation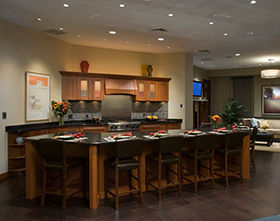 Lighting is something we all take for granted. Need light? Simply flip a switch. It was only in the 1950s that someone sought to better control at-home lighting. This is where the story of Lutron began.
Today, almost 60 years after its conception, Lutron light controls have permeated almost every market. Commercially, its products are seen in hotels, resorts, educational institutions, and public spaces. Residentially, Lutron solutions are seen everywhere from the White House and Windsor Castle to small apartments in cities across the world. Offices in several countries such as London, Paris, and even Sao Paulo, make this brand a global household name.
Products in Lutron's range include individual light dimmers, whole-home innovations for household needs, and smart building solutions for managing large spaces. Whether for work, play, or at-home comfort, automated lighting and blind control by Lutron is an all-inclusive solution that will save you time, money and energy.
If you are ready to for a more sustainable, environmentally friendly solution that intuitively understands your needs, then why not switch to Lutron? Homemation will gladly assist you when it comes to finding the perfect product.
For more information visit https://www.homemation.co.za/articles/light-up-your-world-with-smart-home-innovations-by-lutron