Define your game plan for digital transformation at X-Change 2018
March 2018
News

printer friendly version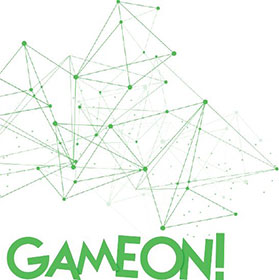 Wonderware Southern Africa's 26th annual User Conference, X-Change 2018, will return to the picturesque Champagne Sports Resort, from 15-18 April. X-Change has been a success for a quarter of a century because it has always delivered three consistent values: business and networking opportunities; the key to improved operational benefits; and an unequalled insight into the technologies and approaches that drive it all.
This year, X-Change will address the addition of Schneider Electric's solutions to the portfolio and will also feature industry-specific tracks for mining & metals, food & beverage, oil & gas, water & wastewater, as well as industrial manufacturing.
Technology drives opportunity
Industries and businesses around the world are faced with an enormous amount of pressure across multiple dimensions. Declining commodity prices create pressure in terms of investment ability. Heightened regulatory compliance creates challenges that business has never faced before. The modern workforce is shifting in terms of how work is performed, while the modern enterprise strives to retain as much institutional knowledge as possible. And improving safety remains paramount across all facets of the enterprise.
Digital transformation merges technology innovation with domain expertise. This enables not only the contextualisation of new and existing data, but also delivers actionable insights and information that the enterprise can execute upon to close the loop of continual process improvement.
Unique customer experiences, not IIoT hype
To illustrate the point that such technologies are business enablers, a dozen presentations by end-users will illustrate how Wonderware is helping them achieve their operational and business goals. But this is only a fraction of the dozens more presentations that will address key issues across most industrial domains.
What's in it for you?
In short, your game plan to improve productivity and return on capital, enable insights across enterprise value chains, enhance competitiveness, improve customer experience, and cut through the hype.
X-Change provides in-depth information sharing, education and unparalleled networking opportunities in a power-packed three day event. Attend product roadmaps, solution and industry-specific tracks, and deep-dive technical breakouts. X-Change also features two days of demonstrations, displays and complimentary hands on training courses at the Collaboration Expo.
The event is open to everyone and not only to Wonderware users. On offer are solutions that feature extensive integration facilities to help users get the most from their existing assets. It is no coincidence that many of the world's leading industrial companies make use of Wonderware, as they know that this remarkable suite of inclusive solutions safeguards their past investments.
X-Change by numbers
• 350 delegates will get to see how their colleagues are addressing the ever-increasing challenges their industries face. They will meet like-minded people from Africa's top mining companies, leading food & beverage producers, top manufacturing companies and major utility providers, allowing them to see how the problems they are confronted with are being addressed.
• 45 top-rated technical presentations by local and international industry experts will address various topics of interest to industry, including what to expect in the near future, and how to turn this into bottom-line profits. But they are not just at the speaker's podium; they are available for one-on-one meetings about specific issues as well.
• 12 end-user presentations will demonstrate the value Wonderware and Schneider Electric Software solutions have delivered to South African companies in the areas of scada/HMI, manufacturing operations management and industrial information management.
• 24 exhibitors from the best system integrators and solution providers in southern Africa will show the depth of knowledge and expertise available right here and now. Every year, these industry solution providers choose the unique opportunities offered by X-Change to network with existing and potential customers and to showcase their capabilities. From instrumentation to software and from consulting to system integration, these solution suppliers are at the top of their game and combine their skills, knowledge and experience with Wonderware and Schneider Electric Software solutions to provide world-class implementations for industry.
Industrial software platform
Digital transformation, with a true industrial software platform at its core, is now enabling organisations to gain a full 360° actionable view across the entire value chain. The need to securely and seamlessly connect different and complex data points, across the entire, multi-vendor value chain is only the first step.
The company's view in terms of a technology platform is how does it all come together? How does one maximise the information that is available and start to get it to work together in the context of the business life cycle, the asset life cycle and ultimately the operational life cycle?
Wonderware is not new to this space. With 4000 industrial companies using System Platform today, there are 160 000 developers working on 2 million licences at over 100 000 sites around the world. Some 20 billion operating parameters are currently monitored in the installed base with about 4 trillion transactions processed and stored every day.
This true industrial software platform is more than a sum of products, more than just a technology. It is a foundation that truly enables organisations to be successful, and delegates can experience this firsthand at X-Change 2018.
Conclusion
X-Change is designed to help delegates address today's challenging issues, whether they are in the mining, manufacturing, food & beverage or utility sectors. Brochures can only go so far and often fail to tell it like it is. X-Change presents an opportunity to ask searching questions, so visit the Champagne Sports Resort, from 15-18 April and get the answers from those best qualified to supply them.
To book a seat, do a presentation or reserve an exhibition stand, please visit www.wonderware.co.za/x-change
For more information contact Jaco Markwat, Wonderware Southern Africa, +27 (0)11 607 8303, jaco.markwat@wonderware.co.za, www.wonderware.co.z
Credit(s)
Further reading:
From the editor's desk: Printing the future
February 2019, Technews Publishing (SA Instrumentation & Control) , News
3D printing – aka additive manufacturing – is the process by which material is solidified layer-on-layer to produce physical objects based on computerised models. While the idea is almost 40 years old 
...
Read more...
---
Siemens and MineSense to develop real-time ore grade measurement solution
February 2019, Siemens Digital Factory & Process Indust. & Drives , News
With ore grades declining, plus added pressures such as rising energy costs and water restrictions, it is increasingly difficult for mining companies to fulfil customer demand by delivering material on 
...
Read more...
---
ABB to power Europe's largest electric car battery factory
February 2019, ABB South Africa , News
LG Chem has selected ABB to provide a substation for Europe's largest electric car battery factory in Poland. Key equipment supplies include transformers, surge arrestors and gas insulated switchgear 
...
Read more...
---
Emerson selected as Industrial IoT company of the year
February 2019, Emerson Automation Solutions , News
Emerson has been named the 'Industrial IoT Company of the Year' by IoT Breakthrough for the second year in a row. The honour recognises Emerson's innovation and leadership in driving IIoT technologies 
...
Read more...
---
New efforts bring hope for Industry 4.0-ready SA workforce
February 2019, Reed Exhibitions , News
Industry 4.0 – smart new automation tools and technologies – are rapidly changing the face of manufacturing and industry around the world. Without a concerted effort to change industry processes and infrastructure, 
...
Read more...
---
Klaus Endress turns 70
February 2019, Endress+Hauser , News
Klaus Endress, current President of the Supervisory Board of the Endress+Hauser Group, who also served for many years as CEO, celebrated his 70th birthday on 9 December 2018. He was born in 1948, the 
...
Read more...
---
Adrian Buddingh joins Rittal South Africa as managing director
February 2019, Rittal , News
Effective as of 1 January, Rittal South Africa is pleased to welcome Adrian Buddingh as the subsidiary's new managing director. Buddingh's engineering expertise, knowledge of the industry and passion 
...
Read more...
---
IoT.nxt delivers results at schools in the USA
February 2019, IoT.nxt , News
Energy cost savings are already being realised at several schools in Florida, USA, that chose IoT.nxt's solution to deliver energy optimisation and reduce consumption. Since installation started in September, 
...
Read more...
---
IS³ - Industry Software, Solutions and Support extends portfolio to AVEVA's Engineer, Construct and Procure Software Solutions
February 2019, IS³ - Industry Software, Solutions & Support , News
IS³ has recently signed an extension to the contract with AVEVA, which now extends its portfolio to include AVEVA's Engineer, Construct and Procure Software Solutions. AVEVA is a global leader in engineering 
...
Read more...
---
Trialling of dry sorter coal-beneficiation solution targeted for 2019
February 2019 , News
Mounting stress on South Africa's water resources, combined with growing concerns about the environmental impact of mining operations, make Aury Africa's dry sorting technology ideal for environmentally-conscious 
...
Read more...
---