printer friendly version
From the Editor's desk: Emerson unveils its digital nexus at Nashville Exchange
November 2019
News
Lal Karsanbhai, executive president Emerson Automation Solutions, launched this year's American User Group Exchange with an announcement that positioned Industry 4.0 front and centre in the company's formidable portfolio of industrial automation solutions. During his opening keynote, I, along with 2700 other delegates gathered at Nashville's Opryland Resort and Conference Centre, heard the news of Emerson's recently formed Digital Transformation business, spearheaded by the group's Stuart Harris who led Emerson's own internal digital transformation programme.
The rationale behind the new $650 million division is to extend the reach of Operational Certainty, Emerson's pragmatic approach to lead plant owners to maximum operational efficiency achieved over the lifespan of their facilities. As Karsanbhai explained, the new Digital Transformation business is focused on guiding customers towards a strategy that will elevate them to a top 25% performance ranking in their particular industry. Harris expanded on this during a subsequent media briefing where he outlined how automation alone is no longer enough to bring about a step change in operational efficiency. What's required in addition is a refinement of organisational thinking and workflow, underpinned by the digital technologies of the fourth industrial age. Harris described it as the vision to provide customers with an opportunity to achieve top quartile operating performance that extends beyond pure process control to include reliability, safety and energy efficiency.
The new offering is perfectly timed given that many companies are presently struggling to scale their digital pilot projects into enterprise-wide benefits. In essence, what Emerson has done is leverage its Plantweb Digital Ecosystem through an advanced portfolio of predictive diagnostics and analytical solutions, plus the addition of some state-of-the-art project management functionality. Combine this with expertise in Operational Certainty consulting and the new business unit is ideally placed to help customers establish a clear vision for digital transformation. The end-game is a performance-enhancement strategy executed and managed holistically across the enterprise through a user-friendly suite of integrated digital transformation solutions.
Operational analytics to the fore
Chief technology officer Peter Zornio set the tone for the technical part of the address by identifying operational analytics as a cornerstone of any digital transformation strategy. "Operational analytics focuses on the single greatest source of value that exists for any industrial manufacturer – the production itself," he stressed.
Emerson splits its portfolio of analytical tools into two categories: those that are principles driven and those that are data driven. The first are rules-based algorithms driven by the physics that make things work, for example, the performance of a heat exchanger. The second leverage the ideas of artificial intelligence (AI) and machine learning (ML) in more sophisticated applications like pattern recognition. When combined, these tools provide the potential to advance overall plant reliability and efficiency to levels that were simply unattainable before.
While the ideas seem simple, Zornio pointed out that there is much confusion in industry about which type of model to apply where. Very few companies have the expertise and resources to scale their digital transformation beyond a pilot project, since scalable benefits accrue only when the right analytical methods are applied to the business problem under consideration. At the lower end of production, principles-driven solutions are often deployed to improve the reliability and performance of assets like valves and pumps, while the processing unit and plant levels are more the domain of data-driven algorithms like AI and ML.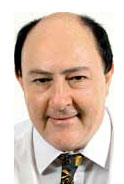 My takeaway from Nashville is that digital transformation has transcended the hype of the past to become a hero of the future. The smoke and mirrors have faded to reveal real companies – Celanese and 3M for instance – achieving measurable business benefits based on enterprise-wide decision support provided through the techniques of pervasive sensing and knowledge-driven analytical data processing. It doesn't happen by accident though; it requires clearly defined business outcomes, a scalable implementation strategy, an investment in people, and perhaps most importantly, the insight of a trusted advisor. This then is the niche of Emerson's new Digital Transformation division, and the reason Karsanbhai predicts it will grow into a $1 billion operation in the not too distant future.
Steven Meyer
Editor: SA Instrumentation & Control
Credit(s)
Further reading:
FIRST Lego League goes from strength to strength
July 2020 , News
FIRST (for inspiration and recognition of science and technology) is an international organisation that aims to generate an interest in mathematics, science and technology through the use of robotics 
...
Read more...
---
Aguru announces successful Safe-Trace Contact Tracing trial at Adcock Ingram Critical Care
July 2020 , News
Aguru Business Solutions (Aguru), a company specialising in automation and digital transformation advisory and project management services, has successfully completed a Proof of Concept (PoC) trial of 
...
Read more...
---
From the editor's desk: Coronavirus pulls the trigger on digital transformation
July 2020, Technews Publishing (SA Instrumentation & Control) , News
The general consensus among economists is that the disruption to global markets caused by the coronavirus pandemic is going to result in economic upheaval of proportions not seen since the disastrous 
...
Read more...
---
Siemens South Africa joins forces with the National Ventilator project community in response to the COVID-19 pandemic
June 2020, Siemens Digital Industries , News
Siemens has been a long-standing partner of the Council for Scientific and Industrial Research (CSIR) in South Africa and have cooperated in various field of research, including manufacturing and mining. 
...
Read more...
---
Endress+Hauser Switzerland turns 60
June 2020, Endress+Hauser South Africa , News
The Swiss sales centre of Endress+Hauser is celebrating its 60th anniversary. Active in Switzerland since 1960, today the global leader in measurement instrumentation, services and solutions for industrial 
...
Read more...
---
How investing in a niche market placed Yokogawa aboard the International Space Station
June 2020, Yokogawa South Africa , News
While the world was abuzz with excitement over the revival of U.S. manned spaceflight, another equally promising space endeavour flew under the radar. On 20 May, the H-II Transfer Vehicle (HTV-9), affectionately 
...
Read more...
---
Siemens and Bentley Systems build digital twin for Indonesian petrochemical complex
June 2020, Siemens Digital Industries , News
Siemens and Bentley Systems will develop the first petrochemical digital twin in Indonesia for Chandra Asri, the country's largest integrated petrochemical complex. With over 27 year footprint, the latter 
...
Read more...
---
Hitachi ABB Power Grids commences operations
June 2020, ABB South Africa , News
In accordance with the agreement signed on 17 December 2018, Hitachi and ABB have announced the completion of all required procedures as planned and the formation of Hitachi ABB Power Grids Ltd. on 1 
...
Read more...
---
Zest grows Africa base with local partners
June 2020, Zest WEG Group , News
"The key to sustainable growth in Africa is partnering with locally owned companies which have proven track records, are technically sound, have strong market knowledge and a business culture aligned 
...
Read more...
---
Gas control products for Covid-19
June 2020, Fluid Systems Africa , News
Fluid Systems Africa (FSA) is the authorised distributor for Gas Control Equipment (GCE) in Africa, and supplies a wide range of healthcare and high-purity products. The global spread of Covid-19 
...
Read more...
---