printer friendly version
Trends in robotics
February 2010
Motion Control & Drives

We take a quick look at what the future of robotics holds in store for engineers and humankind. And it is fun!
Robots at home
In early 2007 Bill Gates spoke about a future in which there would be a robot in every home. While that is still some way off there is no doubt that we are slowly moving in that direction. In January 2010 iRobot (www.irobot.com) announced that since launching its iRobot Roomba Vacuum Cleaning Robot in 2002 it had sold more than five million home robots since 2010.
Readers who prefer outdoor pursuits could consider the Robomow from Friendly Robotics (www.friendlyrobotics.com/) for their first robot.
Pneumatics lives on
Innovative actuator technologies using 'pneumatic muscles' are breathing new life into pneumatically powered robotics systems. Pneumatically operated grippers offer a considerable advantage over electrical drives where continuous torque needs to be applied. For such applications expect to see further development in pneumatic muscles and in hybrid electro-pneumatic robotic actuators. (www.patentstorm.us/patents/4782258)
One example of a pneumatic powered device is the fully articulated robotic hand developed at the College of Engineering at Virginia Tech. The hand, which can firmly hold objects as heavy as a can of food or as delicate as a raw egg and is dexterous enough to gesture for sign language, is powered by compressed air and operated by a novel accordion type tube actuator. Microcontroller commands operate the movement to coordinate the motion of the fingers.
Robotic integration
One of the challenges in adopting robotics is to allow individual robots to operate safely side-by-side with manually operated systems. We are not talking about robots encapsulated in safety-curtains that simply shut down when their curtain senses human presence, but rather robotic systems that can drive cars in urban, highway and off-highway environments. Or in three dimensions such that robotic systems fly aircraft autonomously and safely in commercial air traffic corridors.
Of course, robots driving cars in an urban environment is old hat – that was what the goal of the (Defense Advanced Research Projects Agency) DARPA Urban Challenge in 2007.
In December 2009 AAI Corporation (www.aai.com) announced that its Shadow Tactical Unmanned Aircraft System had performed the first 'proof of concept' flight demonstration of an unmanned aircraft controlled by a four-dimensional trajectory (4DT) flight management system certified for use in manned commercial aircraft.
The demonstration was part of the Cooperative Research and Development Agreements the FAA entered into with both AAI and GE Aviation Systems to perform operational and technical assessments in support of the safe integration of unmanned aircraft systems into the national airspace system.
Given that DARPA held a workshop on flying cars in January 2010, we can speculate that an upcoming DARPA challenge will revolve around the autonomous operation of these flying cars on urban roads and commercial air corridors.
Swarm robots
This just has to be one of the most fascinating and challenging areas of robotic development. First develop a robot, then enable it to operate autonomously (think for itself), then develop software that allows multiple autonomous robots to work together co-operatively.
It is one thing to get a fleet of robots to plough a field or harvest a crop in unison, but quite another to equip a multivehicle robotic team to autonomously execute an intelligence, surveillance and reconnaissance mission in a dynamic urban environment. But that is exactly what is required of participants in the Multi Autonomous Ground-robotic International Challenge (MAGIC 2010), which is jointly sponsored by the Australian and US Departments of Defence. Look out for more news of this in the run-up to the Grand Challenge event in South Australia to be held in mid November 2010 ().
About the author
Andrew Ashton has electrical, mechanical and business qualifications and has been active in automation and process control since the early 1980s. Since 1991 he has headed up a company that has developed formulation management systems for the food, pharmaceutical and chemical manufacturing industries and manufacturing solutions involving the integration of various communication technologies and databases. Developed systems address issues around traceability, systems integration, manufacturing efficiency and effectiveness. Andrew is features editor for S A Instrumentation and Control and editor of Motion Control in Southern Africa.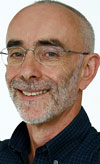 For more information contact Andrew Ashton, Technews, +27 (0)11 886 3640, andrew.ashton@technews.co.za, www.technews.co.za
Credit(s)
Further reading:
From the editor's desk: IT-OT integration becoming a must, but there are challenges
October 2019, Technews Publishing (SA Instrumentation & Control) , News
We're seeing the insecurity around digital transformation start to fade as the history of case studies builds to show how enlightened manufacturing companies have applied the ideas to rationalise their 
...
Read more...
---
Sawmills and sugar mills underpin growth for SEW-Eurodrive
October 2019, SEW-Eurodrive , Motion Control & Drives
Ageing sawmills and sugar mills in KwaZulu-Natal represent a significant growth opportunity for SEW-Eurodrive to introduce its latest energy-efficient technology. This is an increasing trend as both the 
...
Read more...
---
From the editor's desk: Automation professionals need communication strategy too
September 2019, Technews Publishing (SA Instrumentation & Control) , News
Catching the eye of a potential customer has become more difficult than ever thanks to the ethos of information promiscuity that defines the 21st century. It's never been easy to stand out in a crowded 
...
Read more...
---
Smart devices for Ex areas: Unbelievably simple mistakes that prevent control.
September 2019, Michael Brown Control Engineering , Editor's Choice, Motion Control & Drives
I am often astounded by finding really basic problems with controls in plants, which have operated that way for years. These problems are so basic that one can only wonder at how these controls could 
...
Read more...
---
DLM V-Drives
September 2019, Dupleix Liquid Meters (DLM) , Motion Control & Drives
DLM V-Drives control the latest generation of permanent magnet and standard induction motors. DLM offers the AMC (advanced motor control) and EPC (efficient pump control) V-Drives, which are available 
...
Read more...
---
Complete drive solutions to boost efficiency and cut costs
September 2019, SEW-Eurodrive , Motion Control & Drives
The importance of the sugar industry in KwaZulu-Natal to SEW-Eurodrive as a key growth area for its complete drive solutions was underscored when it exhibited at the Congress of the South African Sugar 
...
Read more...
---
RS announces drive controller kit
September 2019, RS Components SA , Motion Control & Drives
RS Components has announced the launch of the K4 Drive System Development Kit (K4DSDK) from ebm-papst, one of the world's leading manufacturers of high-efficiency fan and motor drive products. Targeting 
...
Read more...
---
From the editor's desk: Wearable inspection tools not just fashionable accessories
August 2019, Technews Publishing (SA Instrumentation & Control) , News
The quickening consumer demand for wearable technology looks like it's about to spill over into the industrial sector. Driven by established hardware – Google Glass for example – wearable devices present 
...
Read more...
---
Feed mill project relies on SEW-Eurodrive
August 2019, SEW-Eurodrive , Motion Control & Drives
SEW-Eurodrive has supplied 120 geared motors to Dalein Agriplan for a customised 100 tph feed mill for a major beef producer in the Free State. This is not only one of the largest single projects undertaken 
...
Read more...
---
Dust solutions for conveyor systems in bulk handling
August 2019 , Motion Control & Drives
BLTWorld works closely with ScrapeTec, to offer advanced solutions for conveyor systems used in the handling of materials with excessive dust. "AirScrape, TailScrape and DustScrape have been developed 
...
Read more...
---