printer friendly version
Batch tracking and reporting
October 2008
IT in Manufacturing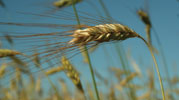 SAB Maltings adopts latest Wonderware technology
Project goals
"We needed a system that could track our product through the production process in order to get a complete view with respect to production variables applicable to each batch," says Eddie Jordaan, IS manager, SAB Maltings. "From a user perspective, we wanted to supply a system that could generate a report per batch detailing the production KPIs numerically and graphically. In addition, we needed reports detailing product transfer times and vessel occupancy times. Having access to this information was vital to optimise our processes."
From this requirement arose the need for a batch tracking system for production and process data. Previously, the system consisted of an InTouch-based SCADA/HMI and IndustrialSQL Server (now known as the Wonderware Historian) providing process data and some trending but there was a lack of production information and no automated reports.
So, the project objective became the merging of production and process timelines into a single source of information with all the data in context for meaningful numerical and graphical reports of production KPIs. The overriding constraint was the safeguarding of existing system investments.
Solution selection
This mandated the use of the latest offerings from Wonderware and meant growing the system by adopting the Wonderware System Platform based on ArchestrA technology. In addition, the Equipment Operations Module would be responsible for capturing the production data that would then be stored in the Wonderware Information Server while Microsoft Reporting Services would be used for the generation of the necessary reports. This choice of solutions would provide seamless integration with the existing Wonderware investment.
The Equipment Operations Module is designed to help improve the consistency and effectiveness of plant operations by helping to execute production activities consistently, as well as providing accurate visibility into the status of operations. It Is also used where there are demands for end-to-end traceability of materials, equipment and other resources across production processes. Compatible with the ISA-95 industry standard, the Equipment Operations Module includes genealogy functions for correlating events and information captured across multiple areas and process segments.
"In view of the solution choice, we needed a Cape-Town-based and ArchestrA-certified system integrator that could provide a turn-key solution and that also had a local support infrastructure," adds Jordaan. "AMR Automations was eventually selected after following a standard tender process."
Solution implementation
AMR Automations made a point of understanding SAB Maltings' business requirements before starting any engineering effort. "Once we understood what was required, we drew up a functional specification which was agreed upon and signed off by everyone including the production personnel," says Andrew Rennie, director, AMR Automations. "This also applied to the report layouts and content."
AMR Automations even went further through a Factory Acceptance Test for a complete simulation of the solution before starting any implementation in order to make sure that the system complied with SAB Maltings' requirements in every detail. It took approximately one month to establish the base-infrastructure on site.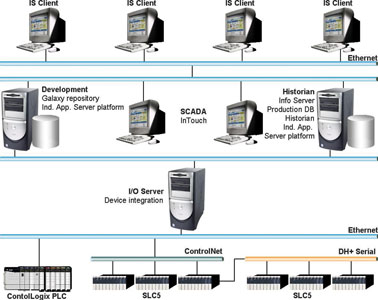 Figure 1. Batch tracking and reporting system topology at SAB Maltings
"Although this is a hybrid solution featuring a legacy InTouch installation connecting to newer System Platform technology, the integration is so seamless that you would never know it," says Rennie. "The System Platform's underlying ArchestrA technology allowed us to define and apply standards that reduce engineering effort and provide for its re-usability. Notably, this is the first installation of the Wonderware Equipment Operations Module in SAB."
Information delivery
* Wonderware Information Server – Provides for web-based delivery of information with security. Along with the System Platform technology, AMR Automations had the opportunity to use the Microsoft SQL Server technology and this combination proved to be a really effective way of delivering the required information to those who need it while making use of the Microsoft security layers.
* Microsoft Reporting Services – Reporting functionality was designed using Microsoft Reporting Services that provided interactive reporting with drill-down capability to view production and process data.
* Dashboards and KPIs – Are visualised using published InTouch graphics.
Results
* The new system has highlighted operational and plant issues, which had previously been 'hidden' from view.
* True vessel occupancies and transfer times can be determined.
* Providing realtime data in the correct format now has made users more aware of true realities and they want more.
* Meaningful information is helping SAB Maltings achieve its overall objective of continuous process improvement.

Figure 2. The display of KPIs in realtime together with alarm status, all within the Wonderware Information Server framework
"The eventual solution exceeded my expectations," says Jordaan. "The first version produced the desired reports with about 80% accuracy. The inaccuracies were traced to mainly operational and plant issues which were subsequently identified and which we are currently addressing."
For more information contact Andrew Rennie, AMR Automations, +27 (0)21 534 1524, andrew@amr.co.za, or Justin Tweedie, Wonderware Southern Africa, 0861 WONDER, justint@wonderware.co.za, www.wonderware.co.za
Credit(s)
Further reading:
Navigate the fourth industrial revolution with PricewaterhouseCoopers
November 2019 , IT in Manufacturing
Using the building blocks of 4IR to transform business processes into manufacturing advantages requires a holistic approach.
Read more...
---
Artificial intelligence in manufacturing – a practical and simplified view
November 2019, Altron Bytes Systems Integration , IT in Manufacturing
Looking at and interpreting data generated during the manufacturing process to find ways to reduce waste, improve quality and increase yield is not new. However, the increased use of digital technologies 
...
Read more...
---
Intelligent data glasses support production
November 2019, Siemens Digital Industries , IT in Manufacturing
Augmented Reality (AR) has arrived in the workplace: for the last three years, a consortium of six companies and institutions chaired by Siemens has been researching the use of augmented reality (AR) 
...
Read more...
---
Siemens launches report on Dawn of Digitalisation and its Impact on Africa
October 2019, Siemens Digital Industries , IT in Manufacturing
Africa needs a digitalisation strategy to compete in the global economy.
Read more...
---
Integrating IT with Operations Technology - a CIO perspective
October 2019, Absolute Perspectives , IT in Manufacturing
Digitisation projects, spurred on by Industry 4.0 and technological advances, have opened up many possibilities to create new value.
Read more...
---
Real-time data increases metal recovery at Peñasquito mine
November 2019 , IT in Manufacturing
At a recent OSIsoft User Conference in California, ARC Advisory Group had an opportunity to learn about a related project at Newmont Goldcorp's flagship Peñasquito gold, silver, zinc, and lead mine in 
...
Read more...
---
The power of data
October 2019, Throughput Technologies , IT in Manufacturing
Gain access to important information with ProSoft's new OPC UA-based gateway and data logger.
Read more...
---
Securing and managing devices the modern way
October 2019 , IT in Manufacturing
Organisations of all types and sizes are bringing vast numbers of devices into their IT infrastructure and networks. Moreover, these devices are not only smartphones, wearables and tablets because the 
...
Read more...
---
IS3 partners with Izinga Integrated Solutions
September 2019, IS³ - Industry Software, Solutions & Support , News
On 24 July, IS³ – Industry Software Solutions and Support welcomed Izinga Integrated Solutions as a strategic solutions provider for AVEVA's asset performance management (APM) Solutions. Izinga is a 
...
Read more...
---
Reliable gas production
September 2019, Siemens Digital Industries , IT in Manufacturing
Energy supplier uses Siemens technology for optimum information exchange.
Read more...
---