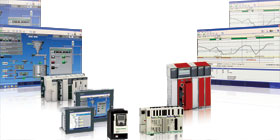 Schneider Electric's PlantStruxure solution
March 2013, Software - SCADA/MES

A major challenge for the global economy is to balance the rising demand for energy and carbon footprint reduction across industrial enterprises. Proactive energy management solutions are emerging that enable companies to address this challenge effectively and on their own terms. A key element of this is the need for plant data systems to deliver process insights enabling plant operators to handle alerts in real-time to achieve increased productivity while reducing carbon footprint.
The Schneider Electric approach
Solutions for data capture and analysis in operating and monitoring applications for industrial plants have been evolving and improving for many years, with Schneider Electric developing energy management solutions that enable industrial enterprises to control and reduce their carbon footprint.
By combining the practical features of Vijeo Citect operating and monitoring software with the innovative context of PlantStruxure architecture, the company can assist in the rapid production of key process insights, enabling plant operators to handle alerts in real-time for increased productivity and reduced carbon emissions.
Industrial operations have become fast-paced and, in such an environment, plant operators are compelled to access and capture process information and share it quickly and efficiently between all levels of plant architecture, from the floor to the control room.
The Schneider Electric PlantStruxure solution for monitoring and operating applications was designed precisely for this purpose. It is based on the powerful graphics and operational capabilities of Vijeo Citect, the PlantStruxure data visualisation system that ensures fast access to key data including alarm, trend, and system diagnostics information.
A process analyst feature enables operators to combine trend and alarm data in one display for faster and more accurate analysis, which ultimately helps them to improve decision-making as well as the overall control of their plant processes.
Hardware support
Part of the PlantStruxure solution is the rugged Magelis Box PC that can unify any number of HMI/Box PC clients into a single, clustered scada system, maintaining large processes in the field to collect and monitor data closer to the processes. To maximise ease of operation, a FactoryCast HMI module enables read-only views of the programme inside the controller from any operator or maintenance station within the plant.
The value of this is that it allows the operator team to locate the reason behind a process disturbance and reduce plant downtime. With the web client, they can stay connected remotely to their HMI and perform level-one diagnostics – without having to be onsite – by using an Internet-connected mobile device such as a laptop or smart mobile phone with a browser.
Increased process security
PlantStruxure also helps operators to improve process security. Integrated into the scada screen, the video surveillance view complements the overview of operational data, giving operators a bird's eye view of ongoing processes as well as a visual validation of the actual equipment, perimeter, zone or site in question. This significantly improves the quality of decision-making while the ability to quickly detect potential security events also enhances the safety and security of field staff as well as the protection of valuable company assets and equipment.
Importantly, the integrated PlantStruxure solution for operating and monitoring applications is able to communicate with a large selection of programmable logic controllers (PLCs), peripherals, and other equipment, all connected to a single HMI terminal.
With the multi-protocol architecture users can adopt PlantStruxure into an existing system without performing a complete migration or modifying existing equipment. There is no need to design an entirely new automation and control system from scratch. Operators also benefit from added mobility, ease of operation and improved security of the application.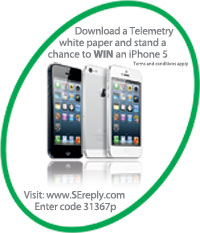 Standardised templates improve workflow
Improvements in engineering workflows, shorter configuration time, improved access, analysis and management of operational data with quick and efficient responses to alarms and other information are major benefits inherent in Schneider Electric's latest Vijeo Citect software for industrial automation and control.
The configuration of equipment across systems is simplified and standardised with equipment templates. The advantage of using templates is that each type of equipment is configured only once and the equipment can then be instantiated multiple times throughout projects without requiring additional engineering which reduces engineering time and delivers consistency across single or multiple projects.
The equipment hierarchy enables users to design the process using a hierarchical structure, facilitating the transition from a flat tag-based system to one that is object based. During operation the equipment hierarchy browses, sorts and filters lists of tags and when it is combined with the new variable tag browsing, operators can search and display lists of tags based on rich data quality information, including tag statuses such as manual override or control inhibit.
The transition from tag to object-based scada systems enables users to rethink the way that their scada works and achieve systems that are simpler to configure and offer more out of the box functionality. Improvements have also been made in alarm management with faster navigation of the alarm system.
For more information contact Jacqui Gradwell, Schneider Electric SA, +27 (0)11 254 6400, jacqui.gradwell@schneider-electric.com, www.schneider-electric.co.za